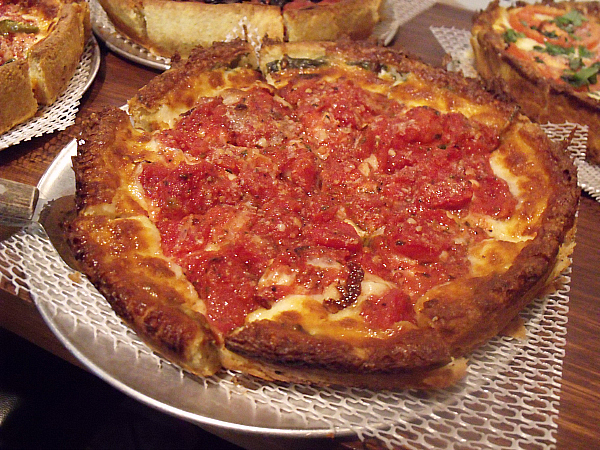 Rance's Chicago Pizza
1420 Baker Street
Suite B
Costa Mesa, California 92626
714-708-2143
Sunday through Thursday 11am to 9pm
Friday and Saturday 11am to 10pm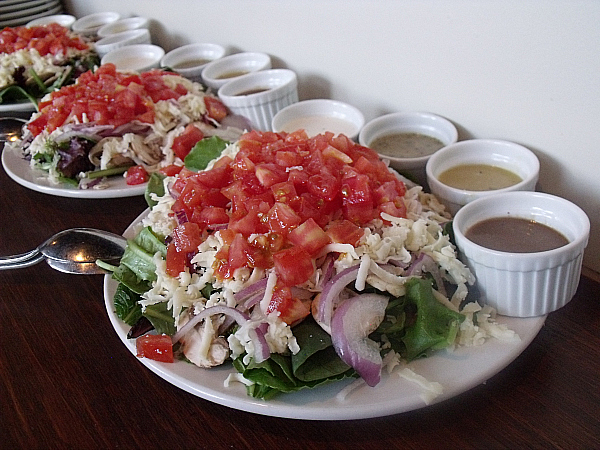 After visiting Illinois, Rance Ruiz dreamed of creating the perfect Chicago style pizza. He practiced and perfected his skills and his recipes for years before opening up his dream restaurant – Rance's Chicago Pizza.
I tried out the restaurant for the first time and loved the food. Obviously, I am not the only one who enjoys it. There was a steady stream of people coming in to eat at the restaurant and to pick up to go orders.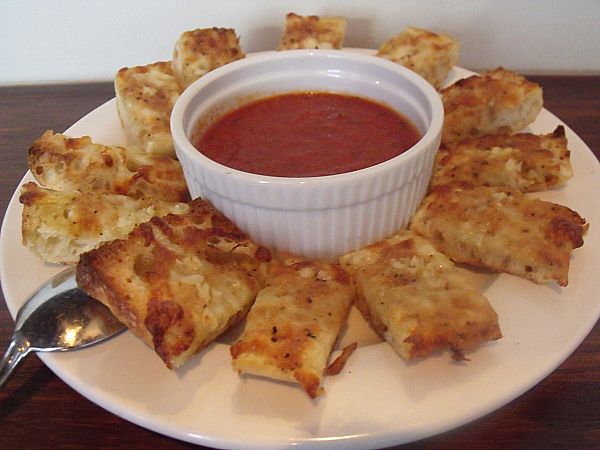 The House Salad was delicious. It's made with fresh ingredients and the salad dressings are handmade by Rance's mother. This salad would have been a satisfying meal on it's own.
They also have a delicious assortment of appetizers. The Garlic Cheese Sticks were yummy. They are served with marinara sauce, but I ate mine plain.
The Spinach and Artichoke Dip has a twist. They add in jalapenos and bacon for a unique flavor combination.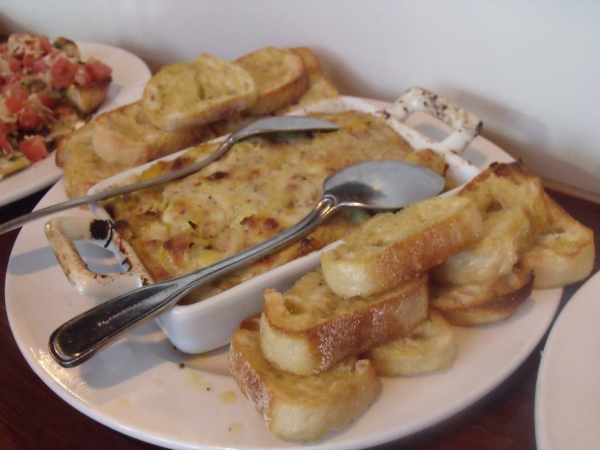 There are three different types of pizza pies.
Stuffed Pizza
Pan Pizza
Thin Pizza
Each one can be ordered off the specialty menu or customized with your choice of toppings on your choice of crust. As you can imagine, the Stuffed and Pan Pizzas take time to bake to order, so you'll want to allow for the extra time. It's a comfortable place to relax with friends or family.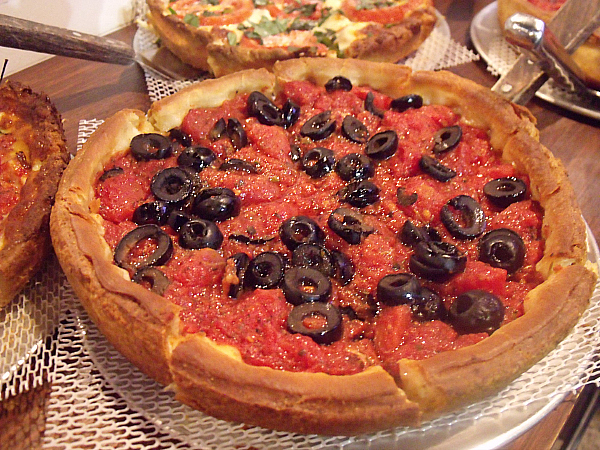 The crust on all three types of pizza are excellent and the toppings are made from fresh, flavorful and high quality ingredients.
My favorite style of the pizzas is the Stuffed. It is a cross between a pie crust and a pizza crust – the texture is fabulous! After cheese and other ingredients are added, they put a top crust on the pizza and then add sauce on top.
A single piece of either of the deep pizzas is very filling. The small 9 inch pizza is said to feed 2-3 people, but could probably feed more. Or you can just plan on having enough for leftovers.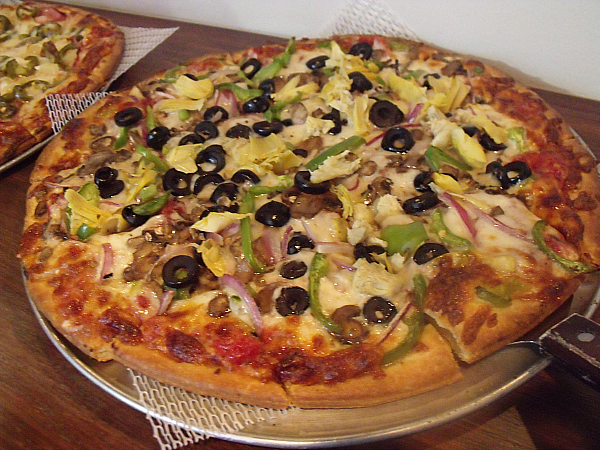 The food that I tried was fantastic. There were plenty of vegetarian options for me. Service was excellent!
I'm looking forward to going back to Rance's for another Chicago Pizza experience right here in Orange County.