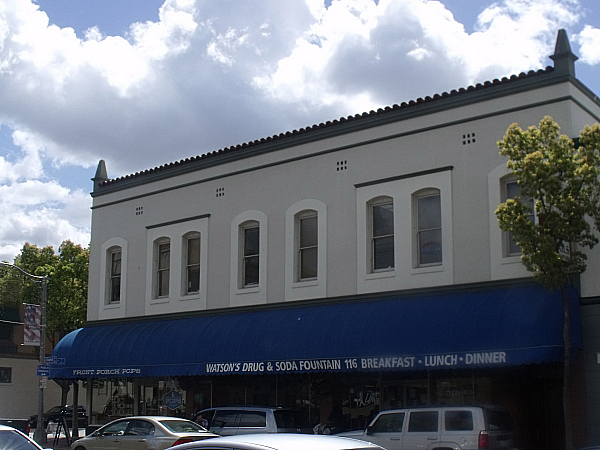 Watson Drug & Soda Fountain
116 E. Chapman Avenue
Orange, CA 92866
714-633-1050
Open for breakfast, lunch and dinner
Monday through Saturday 6:30am to 9pm
Sunday 8am to 9pm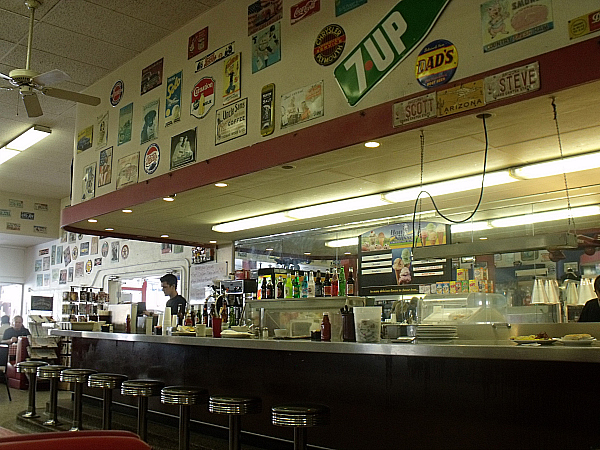 Watson's Drug has been a fixture in downtown Orange since 1899. It's on Chapman Avenue just east of the Orange Circle. When you walk in, it feels as if you are taking a step back in time. The atmosphere is great and the decor is fun. It's a place where you can feel comfortable dining alone or with a group and is appropriate for kids and adults.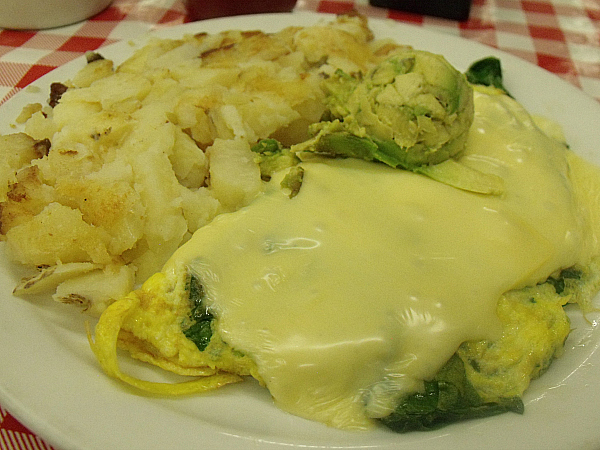 They are open all day and into the evening, but I've always gone for breakfast. There are a variety of traditional breakfasts to choose from along with other more modern choices.
This time I had an omelette with spinach, Swiss cheese and avocado. It's served with country style potatoes and a choice of bread. Portions are big, so I brought home leftovers after filling up.
Many of the breakfasts can be customized. Below is the egg and potato breakfast that also includes your choice of bread. You can order it as is or add on sausage, bacon or other extras. With that mountain of potatoes it's a good sized meal on it's own.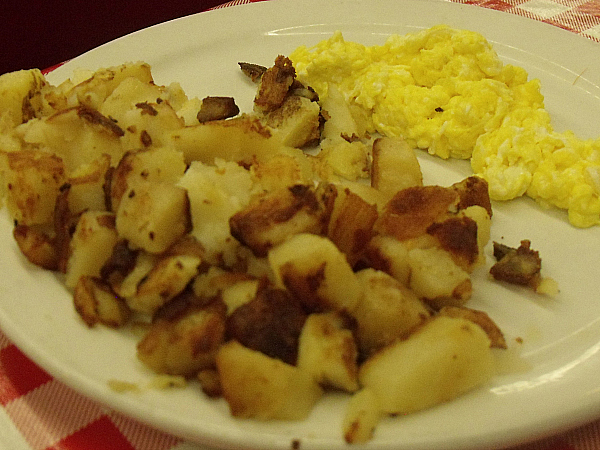 Service is friendly and we had no problem getting a table immediately on a weekday morning. You may want to call ahead for a reservation for a Saturday or Sunday.
There are booths and tables inside and additional tables out front on the patio. It's a great place to enjoy a beautiful day.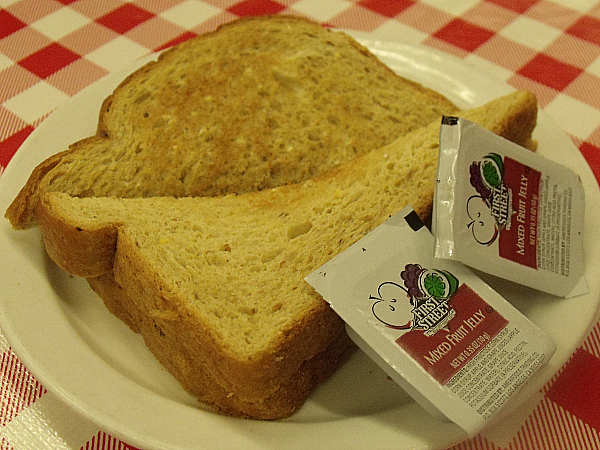 Parking is available on the street and in several lots in the area. You'll want to pay attention to the signs. I parked just around the corner in a spot that was limited to 2 hour parking, which is just about right for a meal and a walk around the circle to check out the stores.