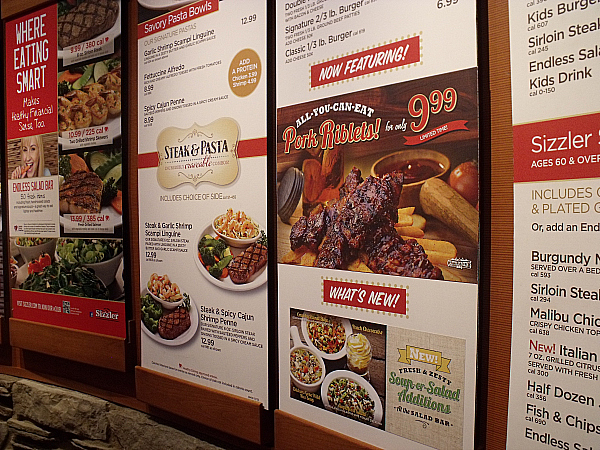 Have you been to Sizzler lately?
I can remember going with my family as a child and thinking that the Malibu Chicken was the most wonderful creation ever. When I was a budget conscious young adult with a big appetite, the all you can eat salad bar was a great way to get filled up for lunch or dinner. As my parents got older, Sizzler was their go-to restaurant for a meal out. They always ordered the salad bar and appreciated the senior discount.
Recently, I took my family to the remodeled, modern Sizzler in Lake Forest, California.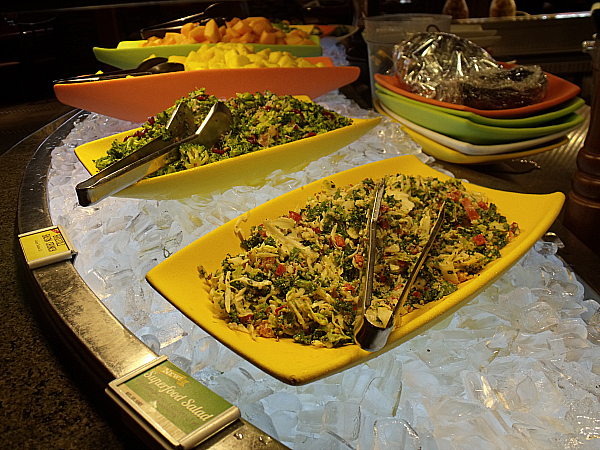 As a vegetarian, the salad bar is typically the best choice for me. I was happy to try out their new selection of freshly prepared salads. The Superfood Salad with quinoa was delicious. I would have been happy with a whole plate of just that, but only took a little so I'd have room for others. I also enjoyed the Greek Salad and the Spinach Cranberry Salad.
They also still have the regular salad bar items, soups, Mexican foods, chicken, onion rings and more.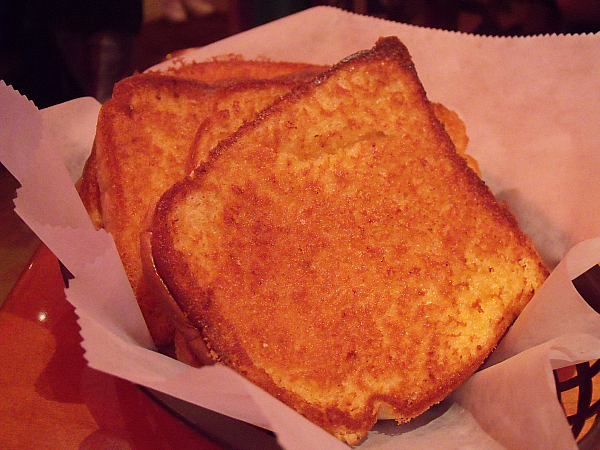 Cheese Bread is something I always associate with Sizzler. I'm glad this menu item has stayed around for all these years.
This was my first time to try the dinner rolls and now I think they may be a new favorite. The warm, freshly baked rolls are served with honey butter.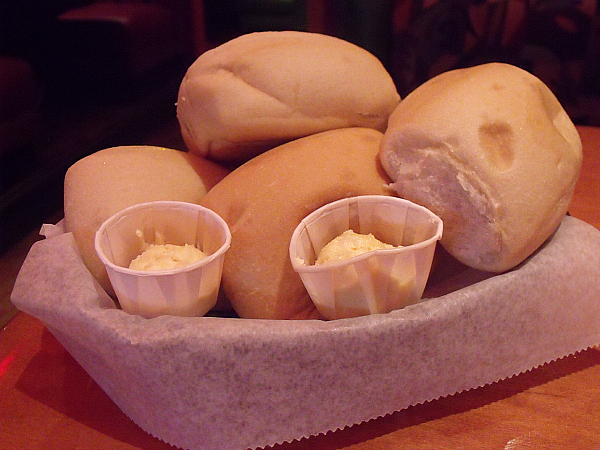 We took advantage of some of their very reasonably priced lunch specials that include a soda or iced tea.
The Fish & Chips included two light and flakey battered filets on top of a mound of seasoned French fries.
The Half Dozen Jumbo Fried Shrimp comes with a choice of side dish and is just $6.99 at lunch time.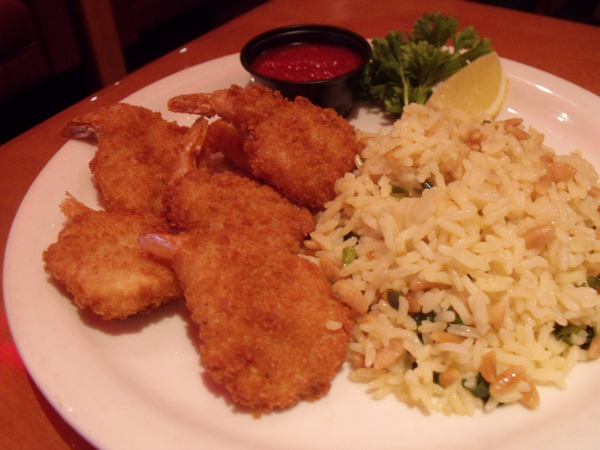 The fresh salmon is grilled on a cedar plant and coated with a sweet glaze. The vegetables were an excellent side dish choice for the fish. it was a nice assortment or broccoli, zucchini, carrots and peas.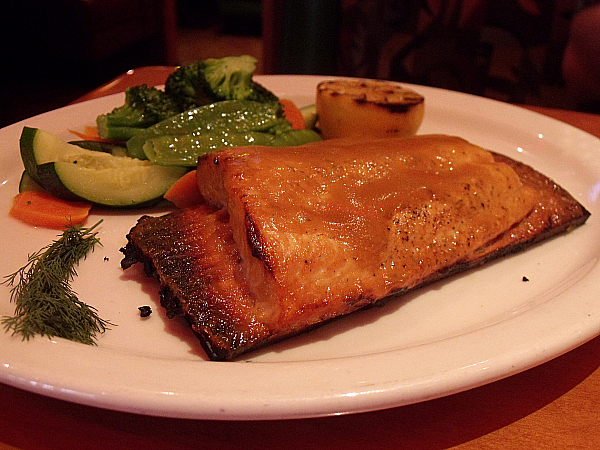 I was full after my salad bar meal, but had to finish it off with a bowl of frozen soft serve chocolate ice cream which is just what my Dad would have done.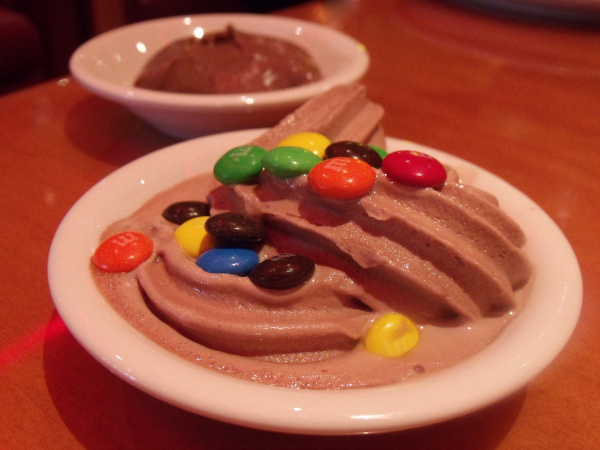 Sizzler
23501 El Toro Rd
Lake Forest , CA 92630
(949) 768-7340
Sunday through Thursday – 11am to 9:00pm
Friday and Saturday – 11am to 9:30pm