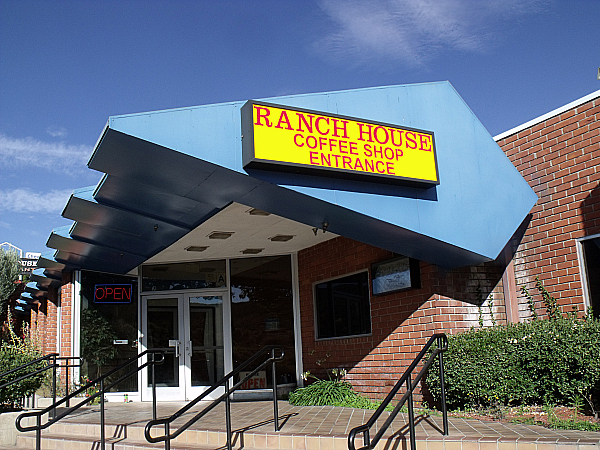 As a lifelong Southern California resident, I have driven up and over the grapevine many times. Typically, it's time for a food and restroom stop around Gorman or Lebec just before hitting the long desolate stretch of road on the way north or just before hitting the traffic of Los Angeles on the way home.
Usually, we opt for a quick stop for fast food. This time I noticed a banner advertising a $4.99 breakfast at the Ranch House Coffee Shop, so we decided to take the time for a sit down meal.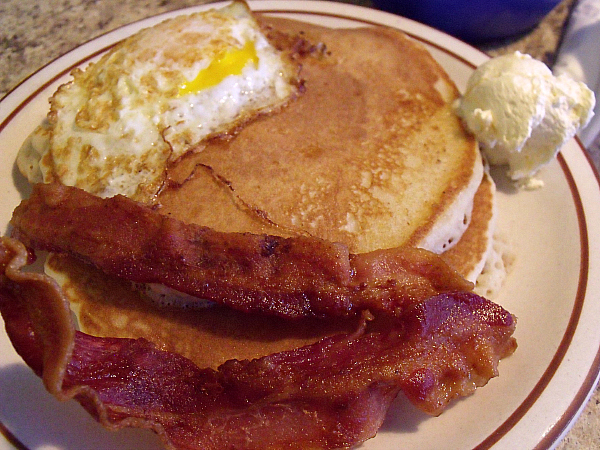 We were there mid-morning and there were plenty of booths available. The $4.99 special wasn't on the printed menu, but our server was happy to tell us about it.
It includes 2 very large, plate sized pancakes, 1 egg any style and 2 pieces of bacon or sausage. Since I don't eat meat, my sons were happy to take my bacon. The pancakes were delicious and very filling. Even with two young men in the group, we ended up with lots of leftovers. We would have been fine with two meals instead of the four that we ordered.
The food and service were good and we enjoyed taking a break from our long day of driving. I would definitely do this again on another trek over the grapevine.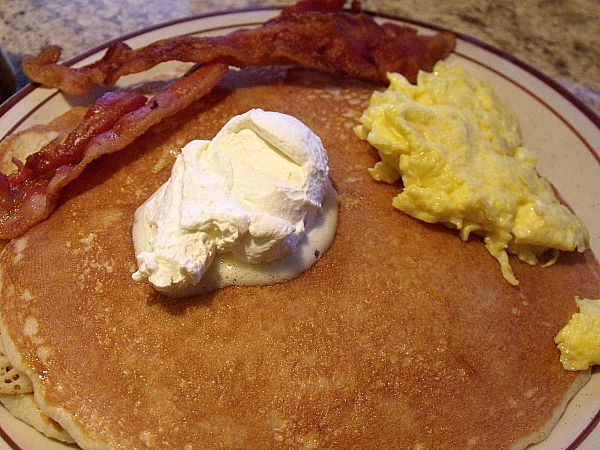 Ranch House Coffee Shop
49713 Gorman Post Road
Lebec, CA 93243
(661) 248-6040