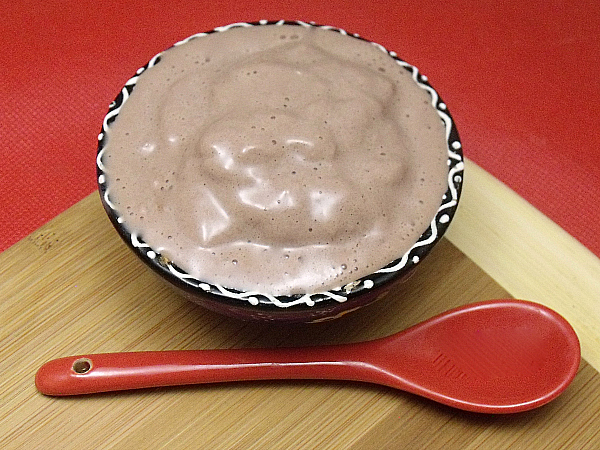 Do you ever have those moments where you NEED ice cream? This quick and easy recipe for soft serve ice cream can satisfy that craving.
The secret to making it creamy without dairy is the silken tofu. I use Wildwood brand and am always pleased with the quality. The KitchenAid Diamond Blender does a great job of blending quickly and completely.
Vegan Chocolate Tofu "Ice Cream"
Ingredients:
1 Pkg. Silken Tofu
1 Dozen Ice Cubes
2T Cocoa Powder
3T Sugar (or a comparable amount of a sugar substitute)
Instructions:
Add tofu to a high speed blender.
Then add other ingredients.
Blend until smooth.
Serve immediately.