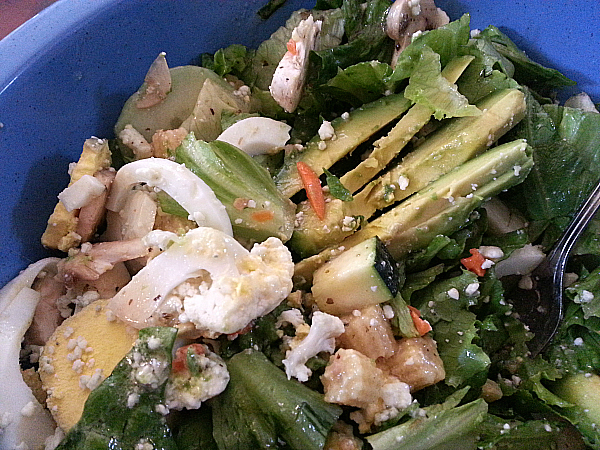 There are three Rutabegorz in Orange County and I have now been to all of them – Fullerton, Orange and now Tustin. Each one is in an historic old building that has been creatively transformed into a unique dining experience.
The Tustin restaurant has been open since 1978. The building was originally a general store when it was first built in 1914 and it's now officially on the Register of National Historic Places.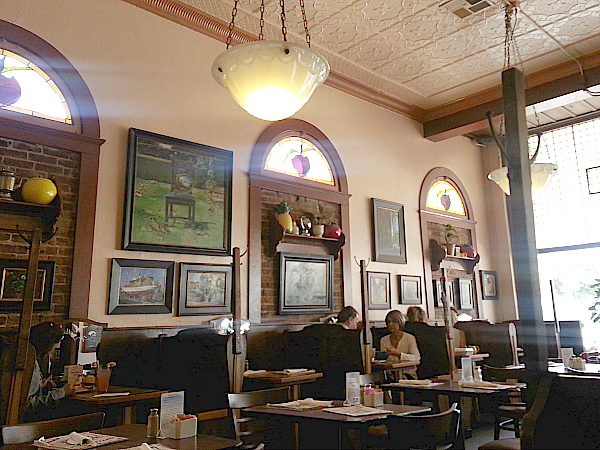 The menu at Rutabegorz is extensive, so I always have a hard time deciding what to order. Vegetarian items are clearly marked making it easy to scan through the pages and look at just the ones that work for me. Even so, there are lots of choices.
I opted for a Vegetarian Cobb Salad and my son chose a Ruta's Club Sandwich. They were both delicious and huge. We both ended up bringing half of ours home.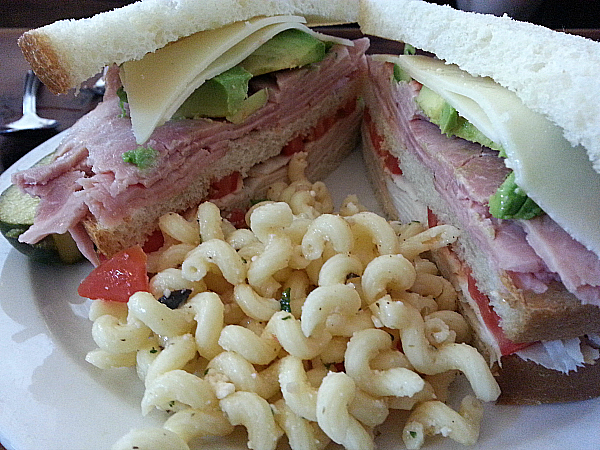 Each month they have a special deal on an appetizer. This month it's chips and a vegetarian bean dip that's made with soy bacon bits for just 45 cents. Yes, 45 cents.
While we were eating we saw beautiful desserts being brought out for other tables. Unfortunately, even with packing up leftovers we still didn't have room for dessert. Next time, I'll be sure to save room or I may just go in for dessert and coffee.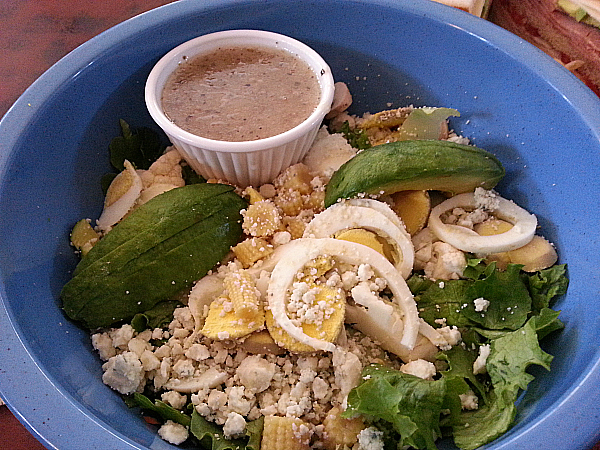 Rutabegorz
158 West Main Street
Tustin, California 92780
714-731-9807