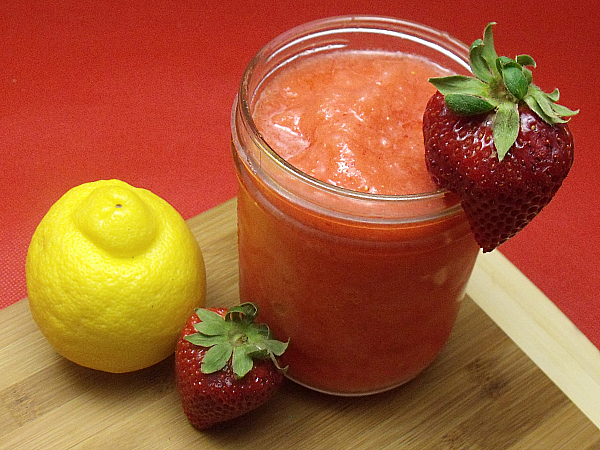 Here's a quick and easy treat that will cool you off in a fun way. It's perfect for a hot Summer day or anytime you want some fruit refreshment!
Strawberry Lemonade Slushie
Ingredients:
1/4 cup Lemon Juice (1 large lemon)
8 ice cubes
6 Strawberries
2 T Maui Cane Sugar
Instructions:
Put all ingredients in a high-speed blender.
Blend on high until it turns into slushie goodness.