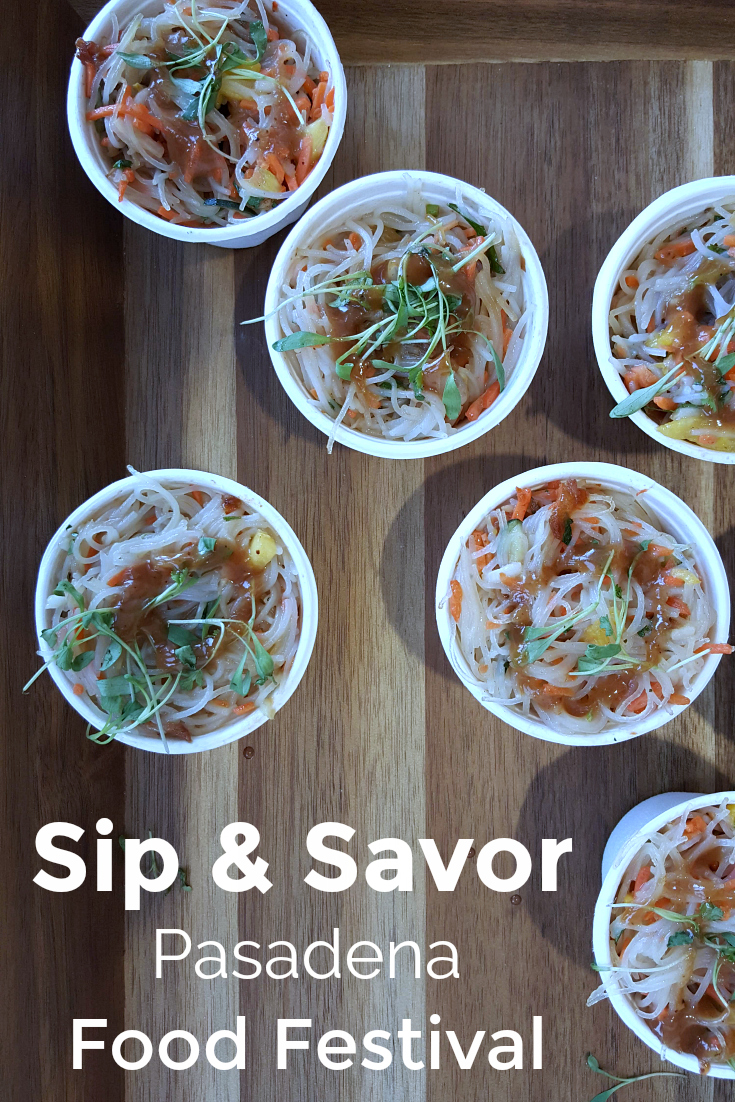 I love food and wine festivals, so was happy to attend the first ever Sip and Savor Pasadena. It's part of the Tournament of Roses, and is held near the Rose Parade and across the street from the Rose Bowl.
The three day festival features food, drinks and entertainment. It is adjacent to Rosemont Pavilion, so you can see Rose Parade floats being decorated before or after. We did the floats first, and then headed in to sip and savor.
First, we walked around to see everything that was available. Then, we went back to try the ones that looked the best. There was so much to choose from, so we had to narrow it down to our 'must haves.'
There was a good assortment of food from chains and independent restaurants. I was happy that there were vegetarian and vegan options, and others enjoyed the meat and seafood. Wineries from Paso Robles offered tastings, and there was craft beer and premium liquor.
Photo Gallery