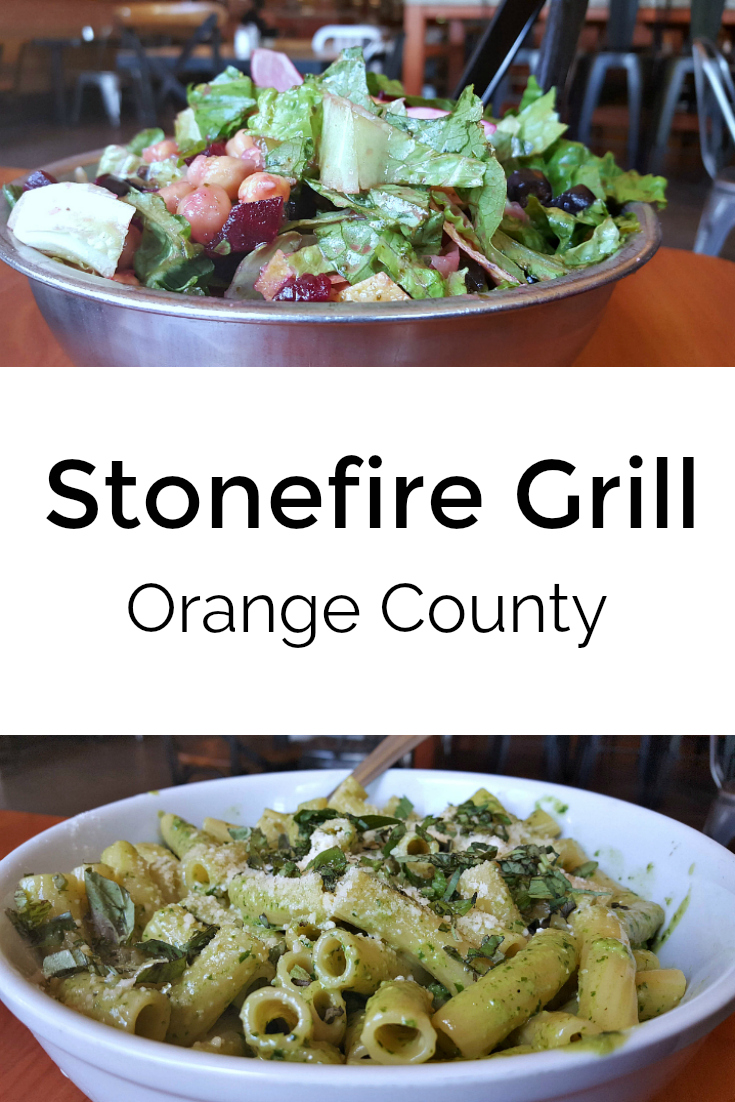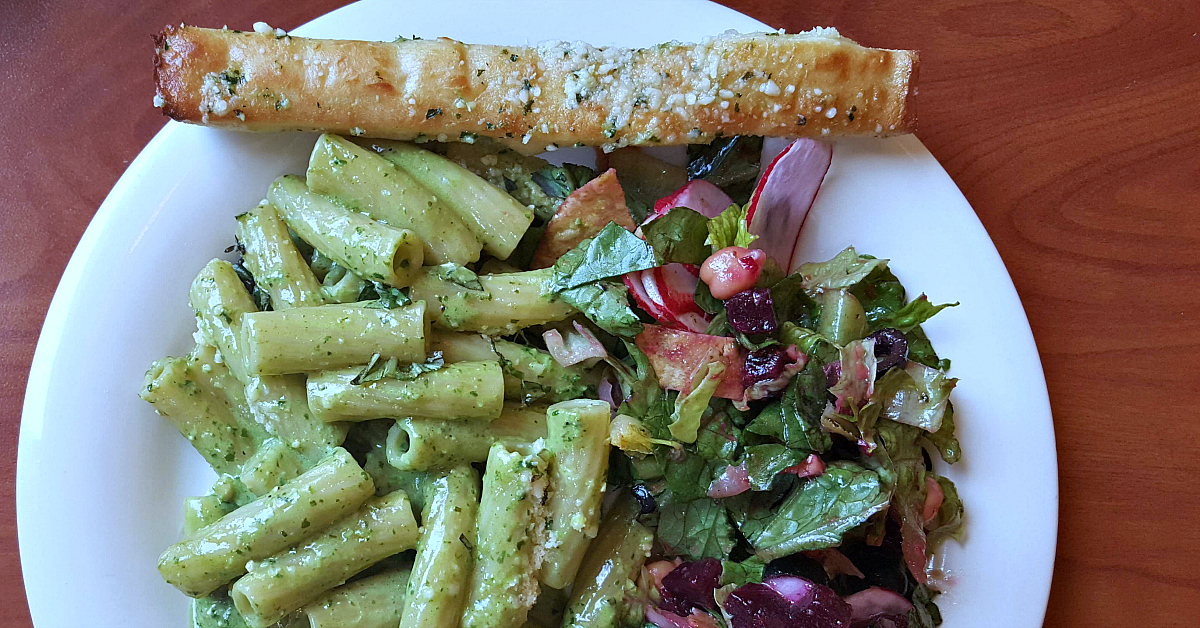 Stonefire Grill Irvine
Have you been to Stonefire Grill? I have eaten at several of their Southern California locations, and this week I had lunch at Stonefire Grill Irvine.
This is a restaurant where everyone can be happy, even if you have picky eaters in your group. Guests can order individually or they have family meals that can be customized. This makes it an enjoyable dining experience for all.
We ordered a family style meal, and one son also ordered a French dip that caught his eye. We went with a vegetarian meal that included pesto pasta, loaded Cartwheel Salad and fresh baked bread sticks. Everything was perfect!
Photo Gallery