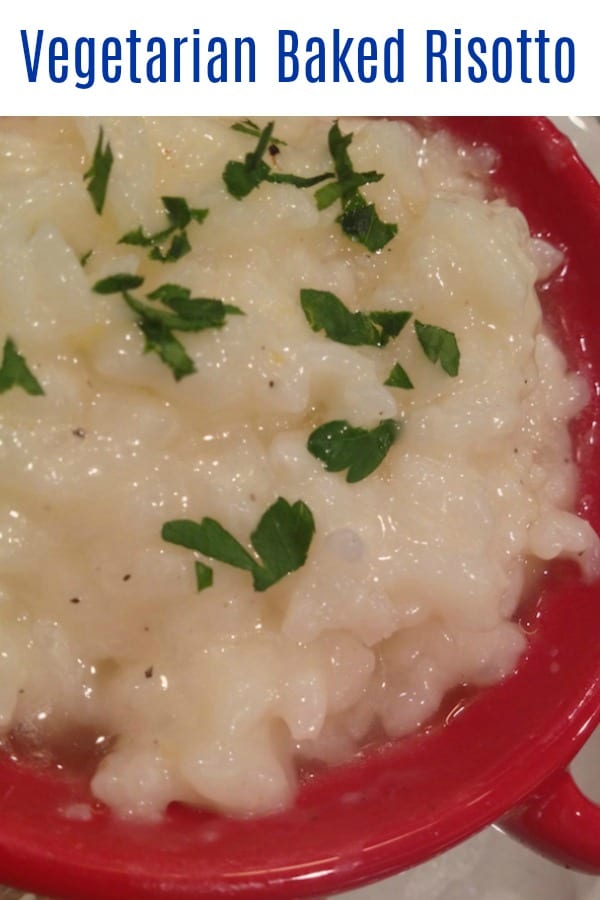 Easy Baked Risotto
Vegetarian Side Dish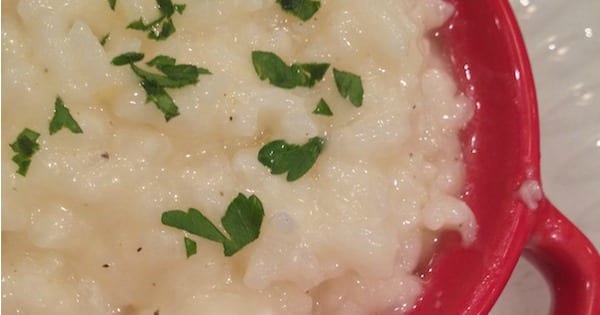 When you make my vegetarian Dutch oven risotto, you will understand that risotto is easy and doesn't need to be made with chicken or meat stock.
This basic recipe is delicious as is, since it is creamy and flavorful.
However, you can add other ingredients, if you'd like.
Asparagus, caramelized onions, sauteed mushrooms are a few tasty additions, but you can feel free to come up with your own.
Vegetarian Baked Risotto Recipe
Ingredients
5 cups Vegetable Broth
4 T Butter
4 cloves Garlic, minced
1 Small Onion, chopped
½ cup White Wine
1 ½ cups Arborio Rice
½ cup Parmesan cheese
Salt and Pepper to taste
Garnish:
Fresh Parsley, chopped
Supplies
Saucepan
Dutch Oven
Wooden Spoon
Instructions
1) Preheat oven to 350°.
2) Add vegetable broth to a small saucepan and heat to a simmer.
3) Melt two tablespoons of butter in a Dutch oven. Add minced garlic and chopped onion and saute for about 5 minutes until onion is translucent. Add white wine and cook for a few more minutes.
4) Add Arborio rice and stir with a wooden spoon. Pour in 4 cups of warm vegetable broth, stir and cover.
5) Place the Dutch oven in the preheated oven and cook for approximately 30 minutes, so that most of the liquid has been absorbed.
6) Remove from oven and stir in remaining cup of vegetable broth, Parmesan and butter. Stir vigorously, so that the risotto becomes creamy.
7) Add salt and pepper to taste. Garnish with fresh parsley.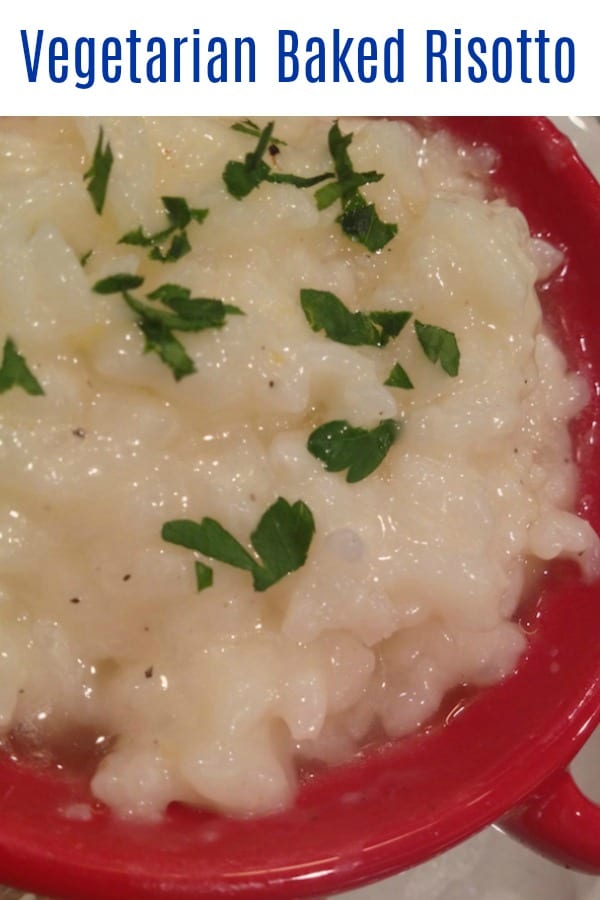 Check out my other dinner recipes, so you can get more tasty inspiration.
Following are a few of my delicious soup recipes.
Then take a look at the rest of my vegetarian recipes, so you can have even more delicious fun in the kitchen!