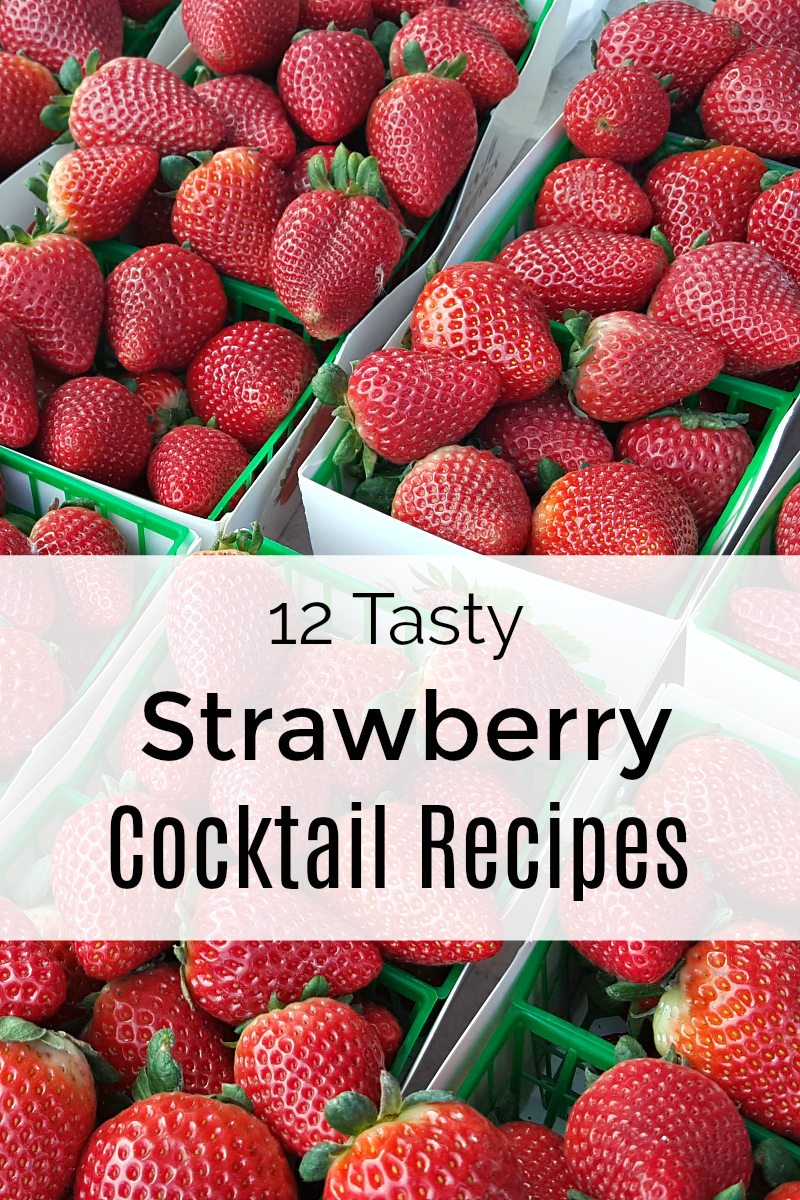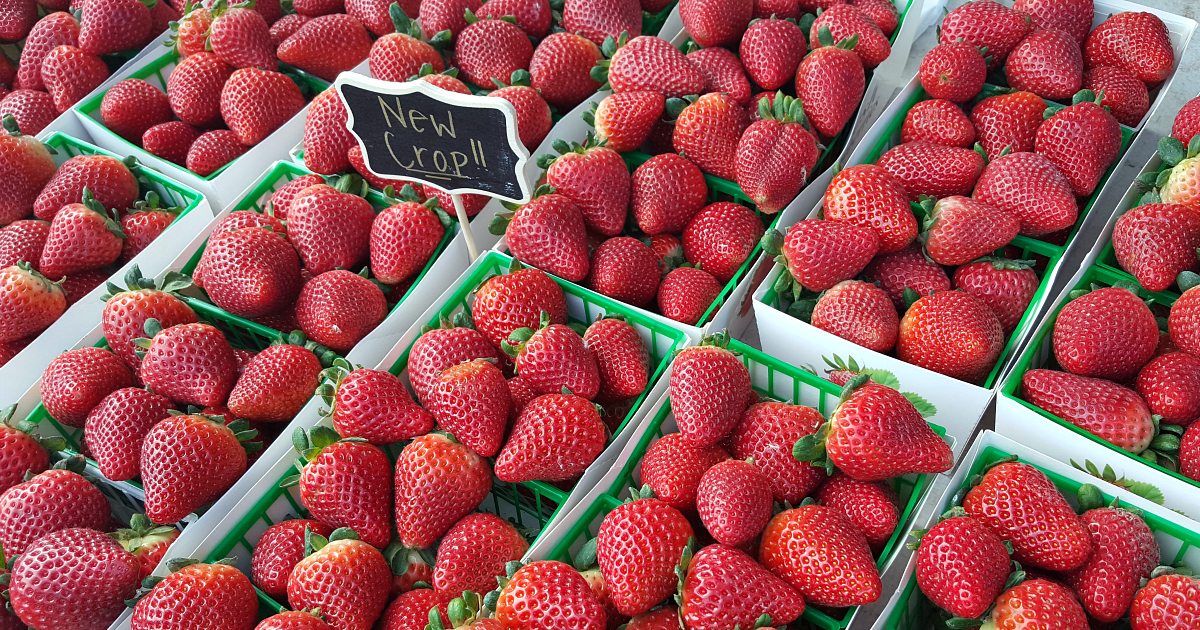 Sweet and juicy strawberries are delicious in beverages, so you'll want to try all of these tasty strawberry cocktail recipes.
In Southern California I can get local strawberries almost all year, but they are at their peak in the Spring and Summer. The fresh plump berries are bursting with flavor, so I always buy a lot of them.
There are farm stands and farmer's markets nearby, but grocery stores also have an abundance of fresh from the field strawberries.
If you have a green thumb, you may even want to grow strawberries in your garden.
A strawberry huller and a strawberry slicer will come in handy, when you craft your cocktails. Some are made in a blender, and you'll want to add pretty ice cubes to others.
Just about any type of cocktail can be made with strawberries, since the flavor is so versatile. When mixed with liquor, the flavor shines.
Put strawberries in your drink, and use them to garnish!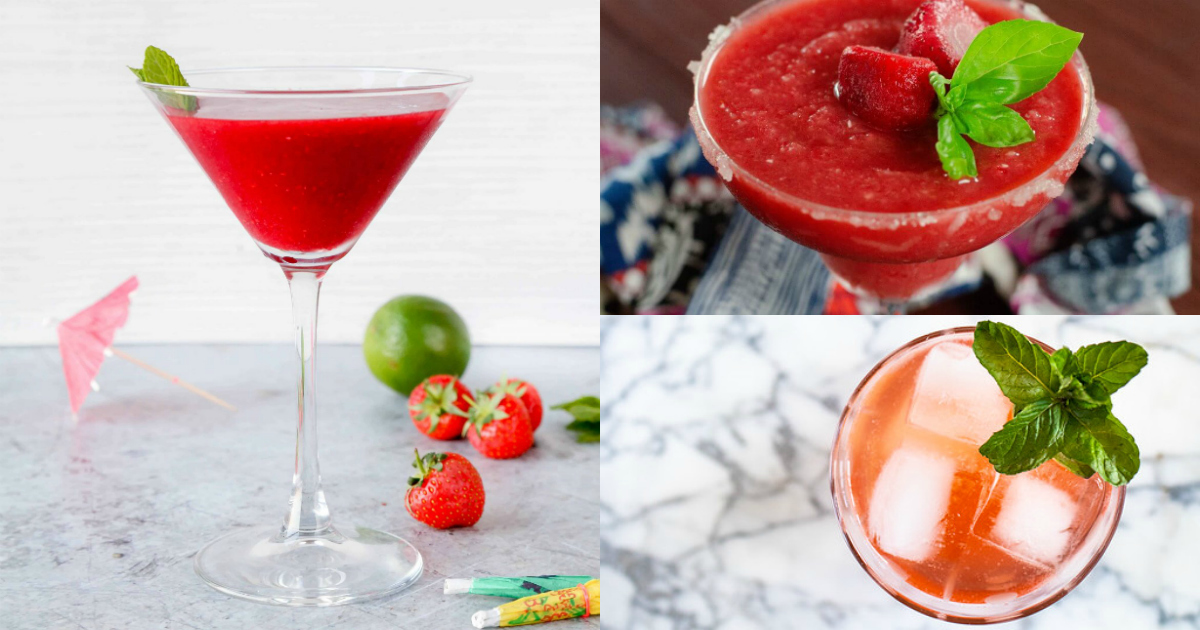 Strawberry Cocktail Recipes Round Up
Little Sunny Kitchen's Strawberry Daquiri
Champagne and Coconut's Frozen Strawberry Basil Margarita
Sidewalk Shoes' Strawberry Mojito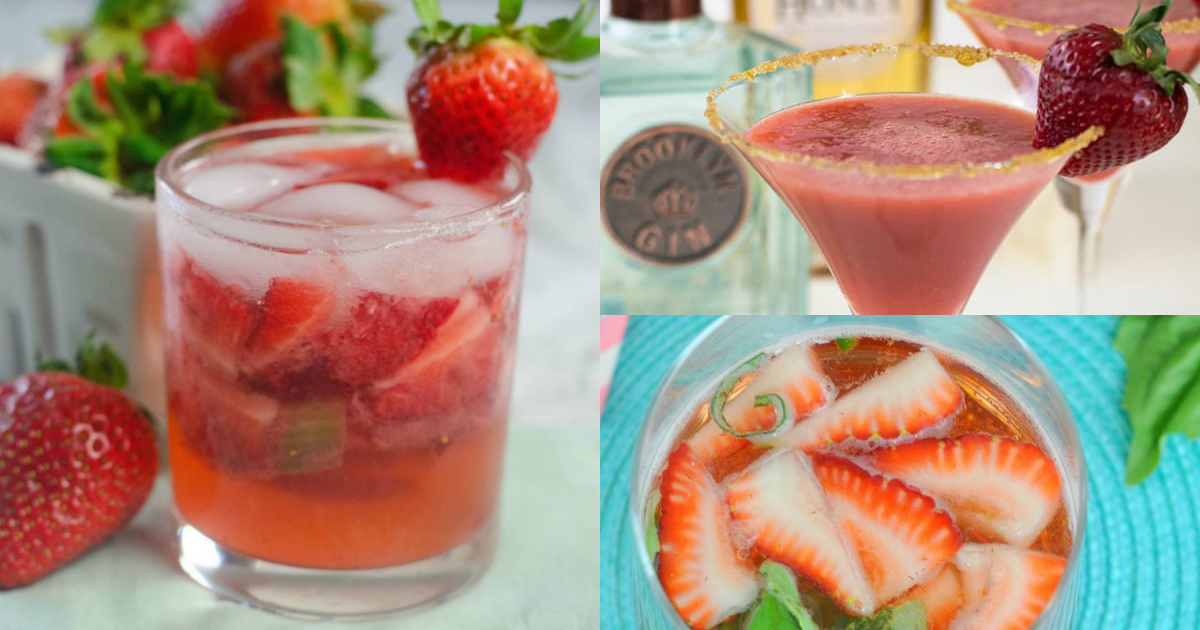 Mooshu Jenne's Strawberry Rhubarb Rum Cocktail
Fearless Dining's Honey Gin Strawberry Ginger Cocktails
Ann's Entitles Life's Strawberry Basil Sangria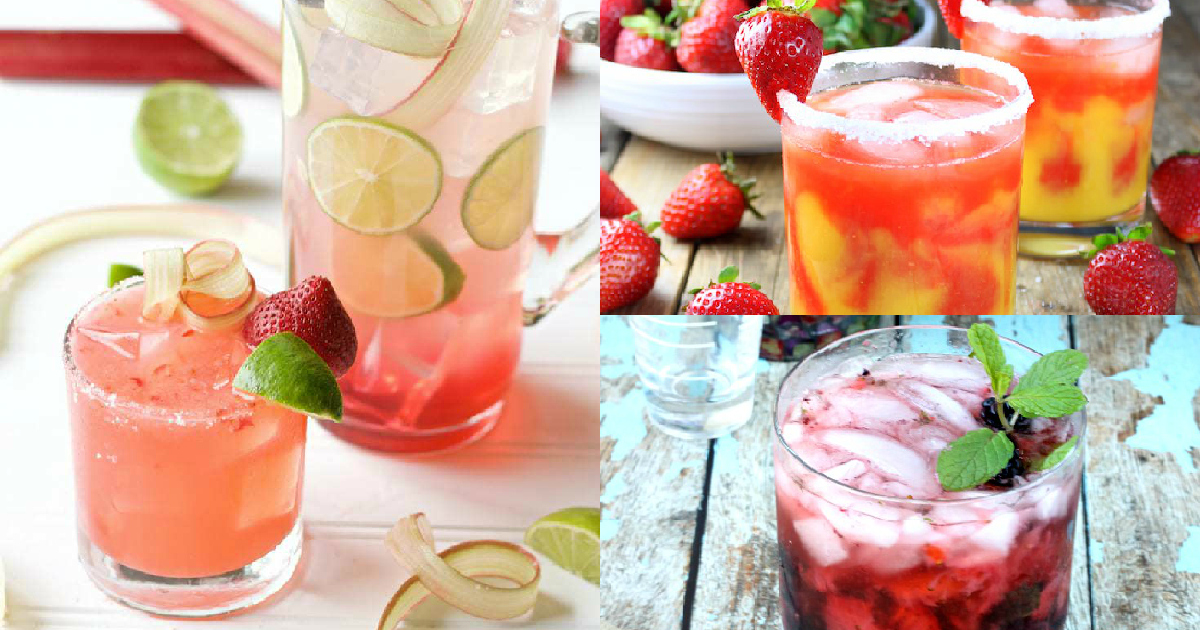 Savoring the Good's Strawberry Rhubarb Margarita
Taste and See's Strawberry Honey Mango Margarita
Call Me PMc's Strawberry Blackberry Vodka Mojito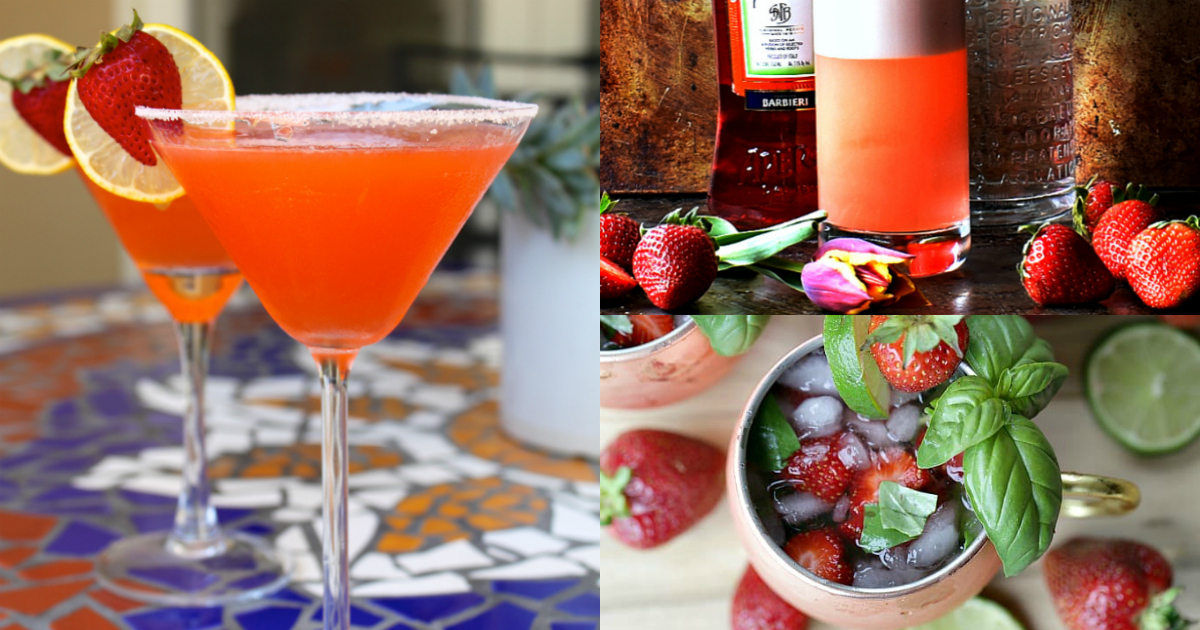 Christina's Cucina's Strawberry Lemon Drop Martini
The Farm Girl Gabs' Strawberry Basil Moscow Mule
The Boozy Oyster's Strawberry Aperol Gin Fizz
I would love to try all of these drinks, but not all at the same time!
Of course, drink responsibly. And, don't drink and drive.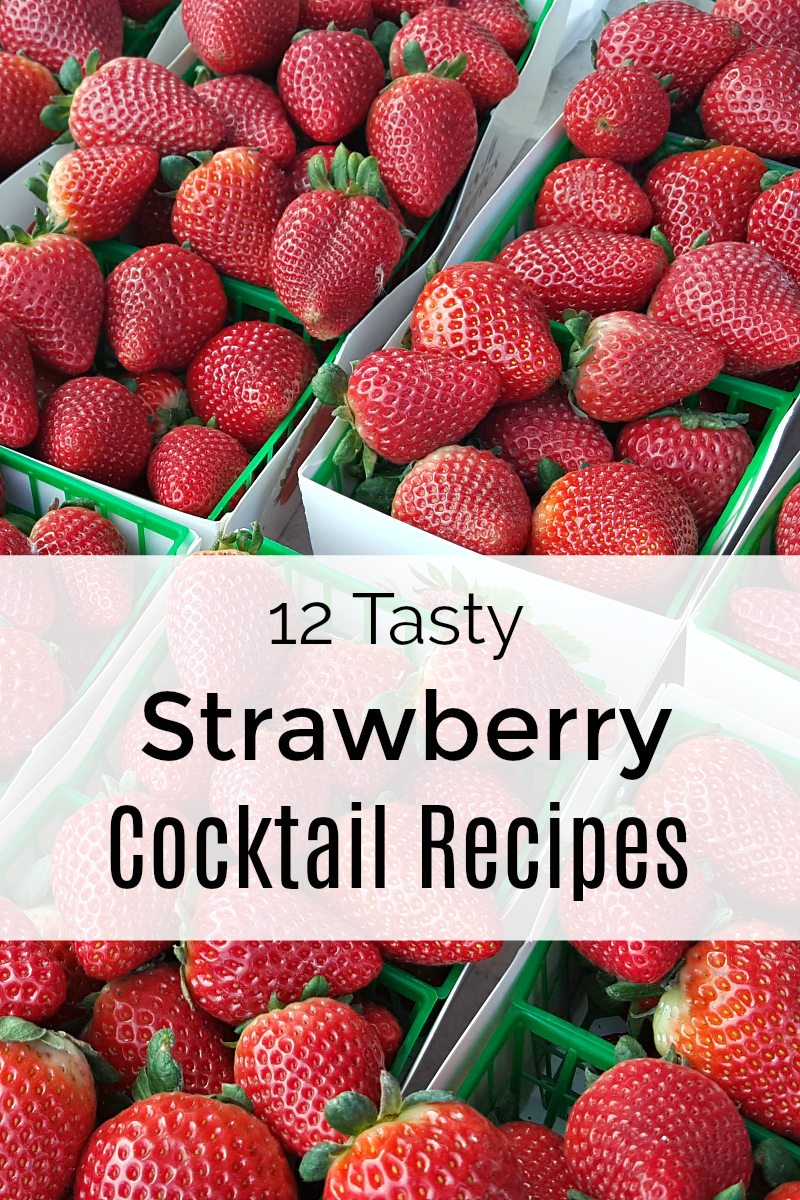 Check out my other recipe round ups, so you can have even more delicious fun in the kitchen!