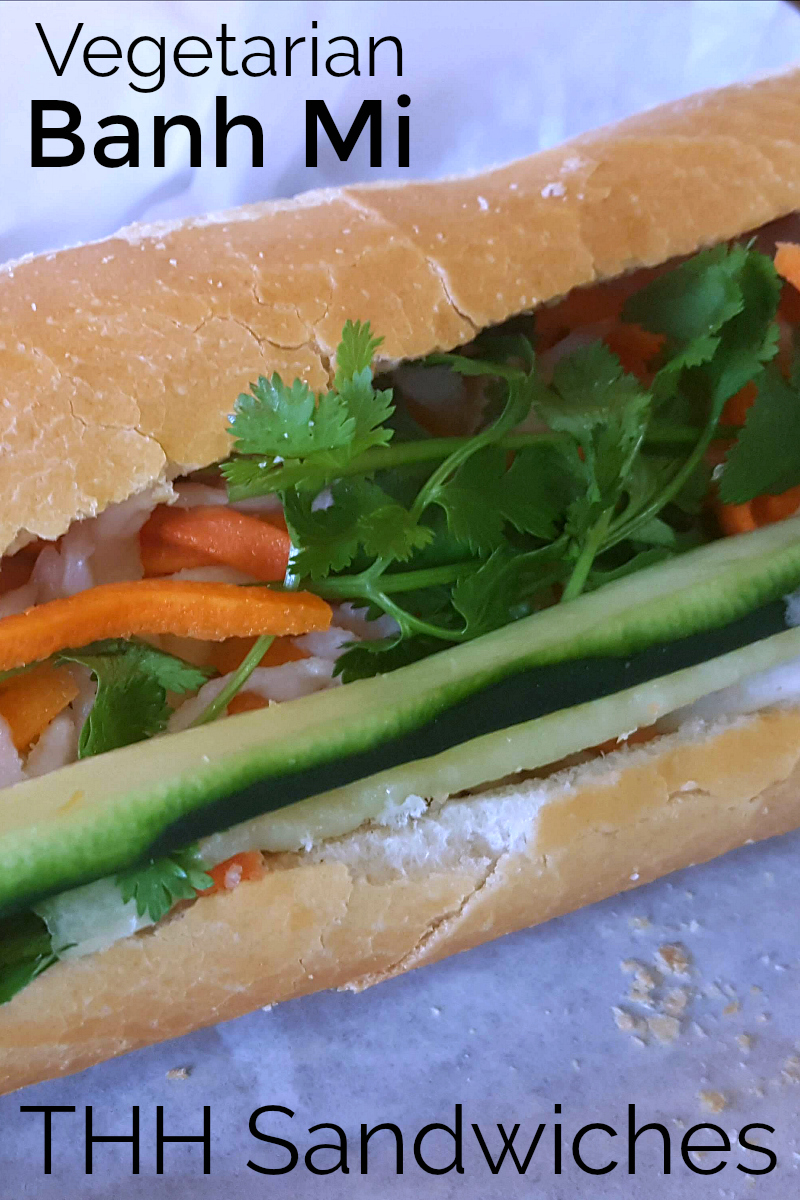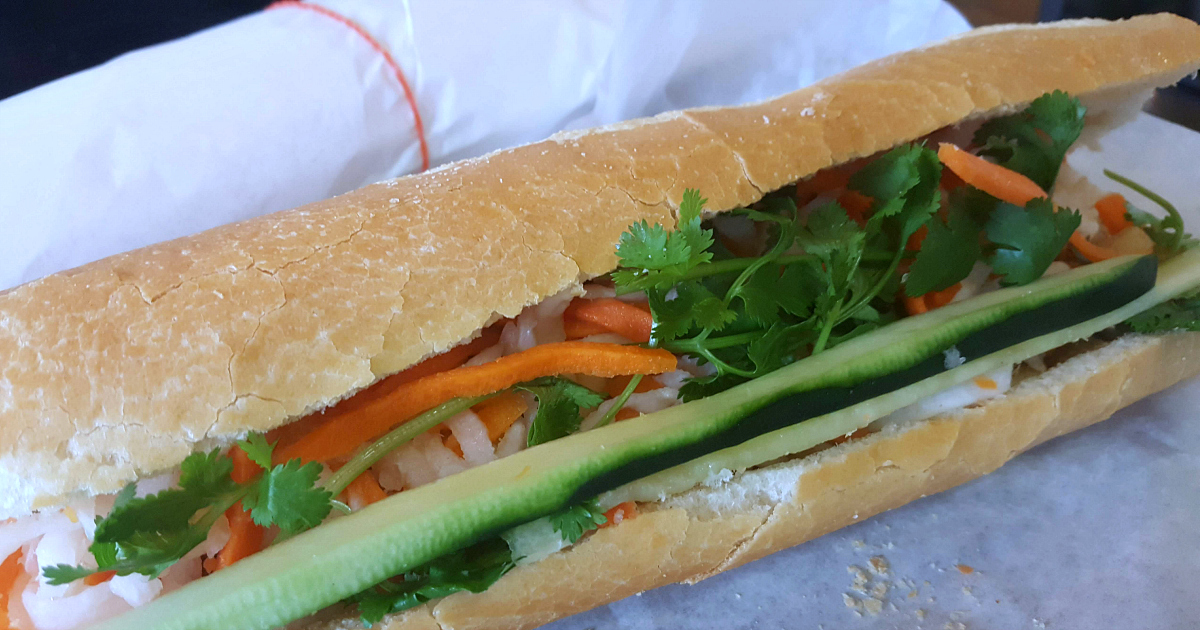 Vietnamese Sandwiches in Tustin
Sometimes you just need a good banh mi, so we recently went to THH Vietnamese Sandwiches in Tustin. The THH stands for Tan Hoang Huong, and we could tell by the name that it would satisfy our banh mi cravings.
From 1800 until the 1950s, Vietnam was colonized by France and was part of French Indochina. While Vietnam is no longer subject to French rule, there is a popular food that is unique to the area as a result of the occupation.
Banh mi is a sandwich that combines the food culture of both of these countries. The sandwich starts with a French baguette, which is then filled with traditional Vietnamese flavors.
These are not the same type of fillings you would find at a US based Subway . The fresh and pickled vegetables give these sandwiches their distinctly Vietnamese taste.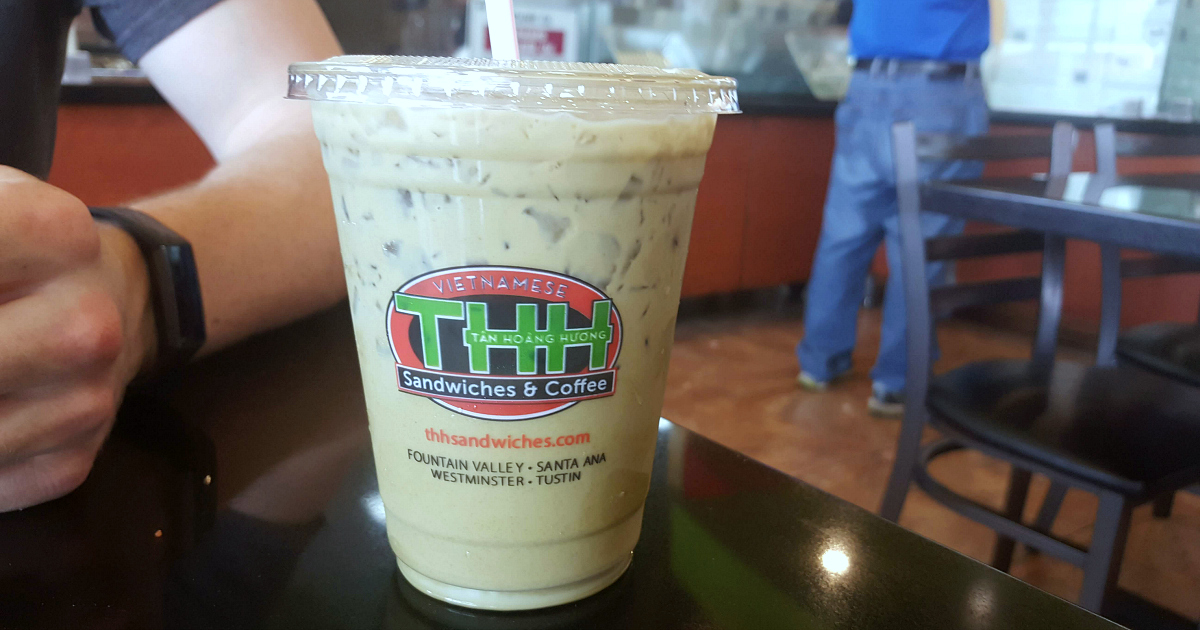 I chose a vegetarian banh mi with tofu and my dining companion had one with pork.
Our vegetable assortment was very similar, except his had spicy, fresh peppers.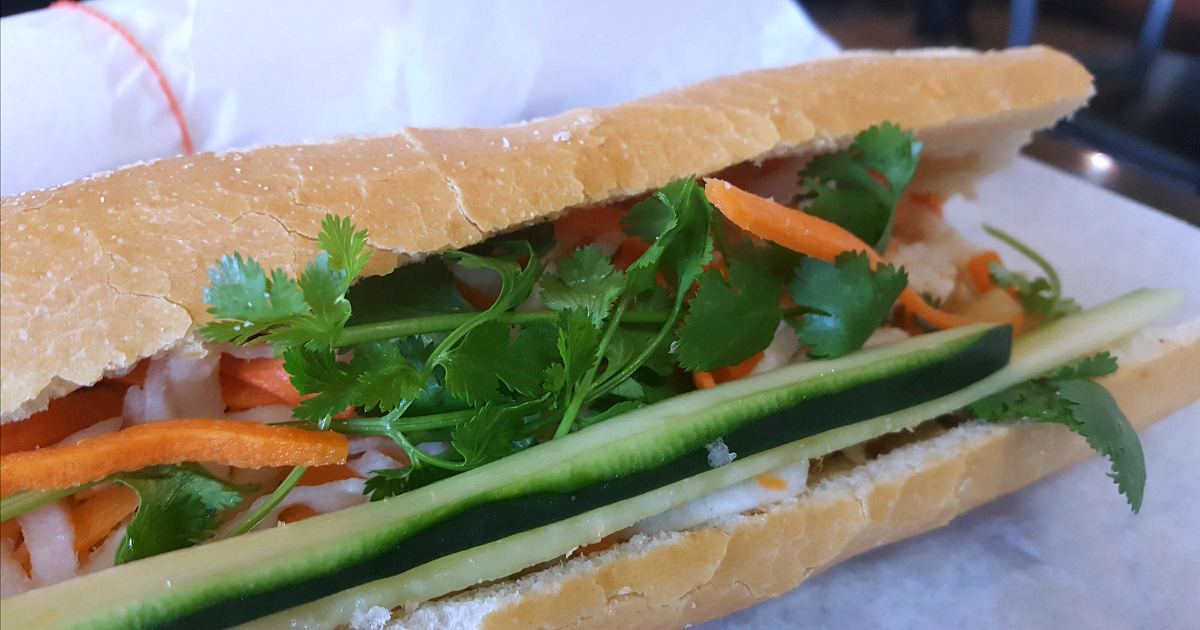 They were delicious and filling.
I always feel good after eating a banh mi, since it is both satisfying and made with healthy ingredients.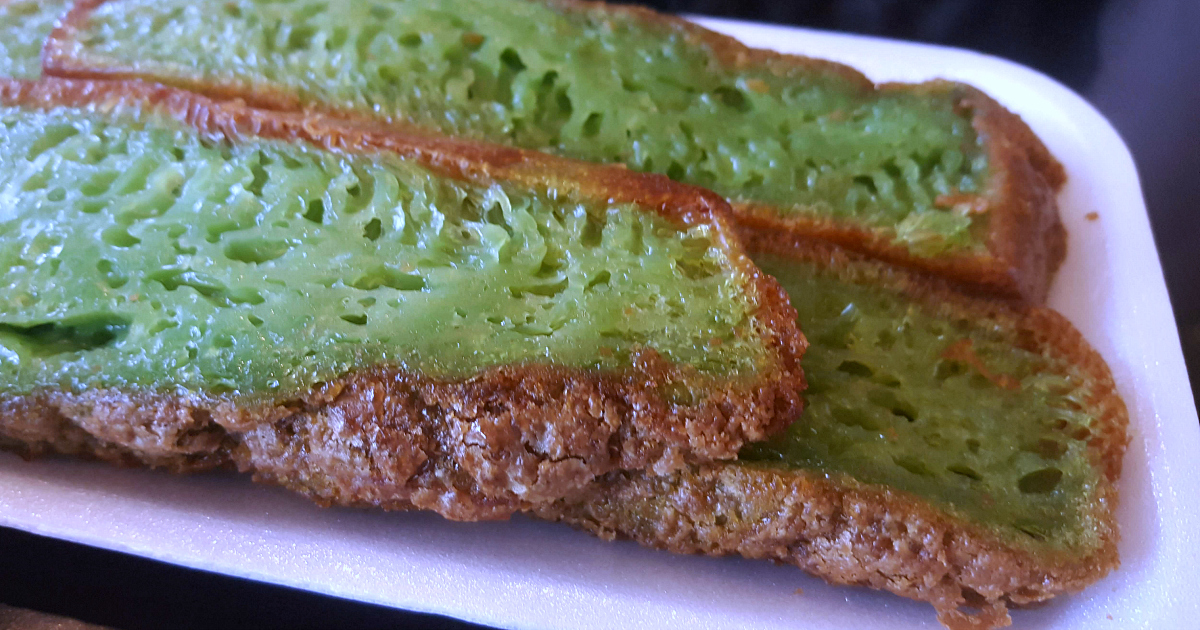 The drink selection is excellent at THH, so you can choose from canned beverages from Vietnam or freshly made drinks.
The iced matcha tea was excellent.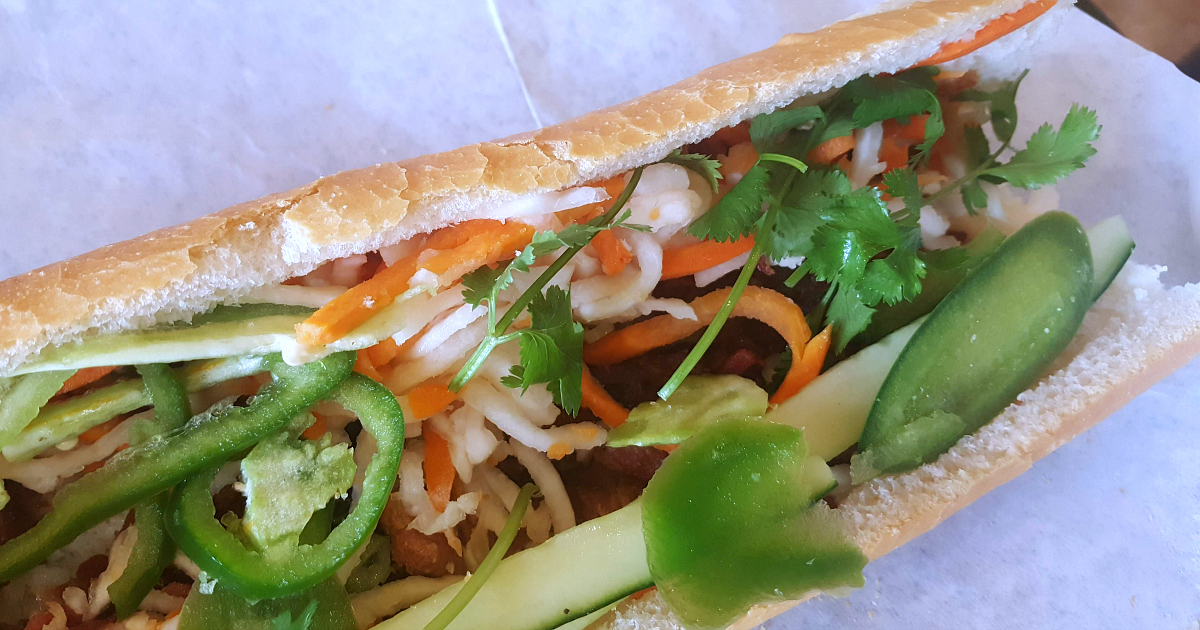 We finished of our meal with coconut tapioca cake.
It is a pretty green color and has an interesting chewy texture that we liked.
It was sweet, but not too sweet.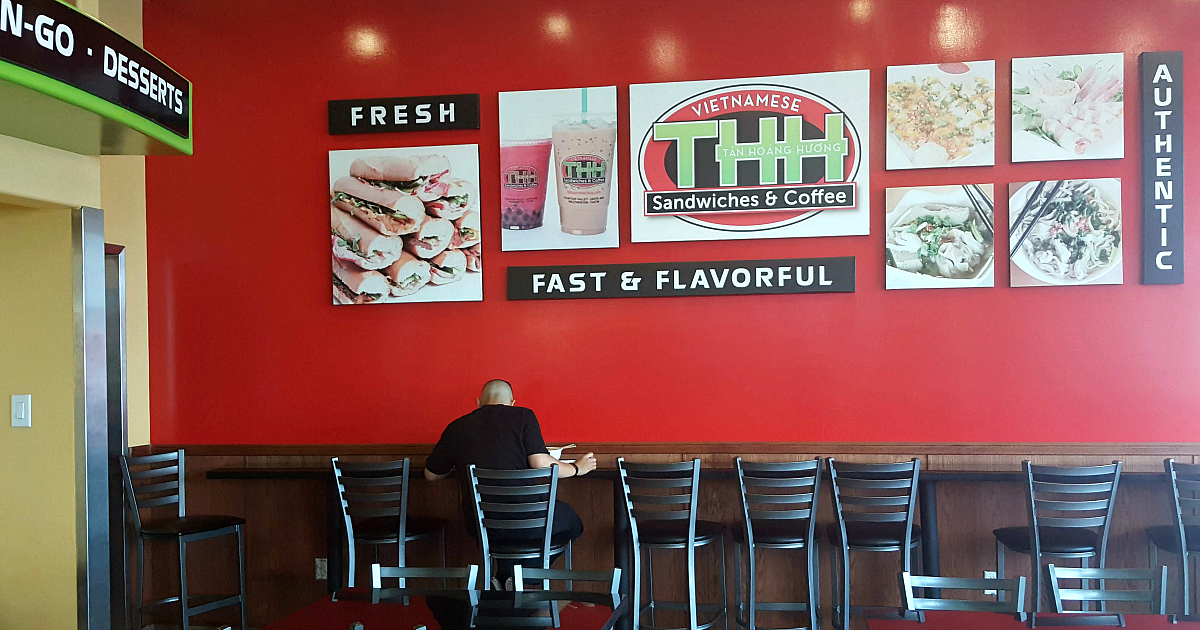 THH also has an extensive catering menu, which is a popular option.
You can call ahead to get large party trays filled with traditional Vietnamese food.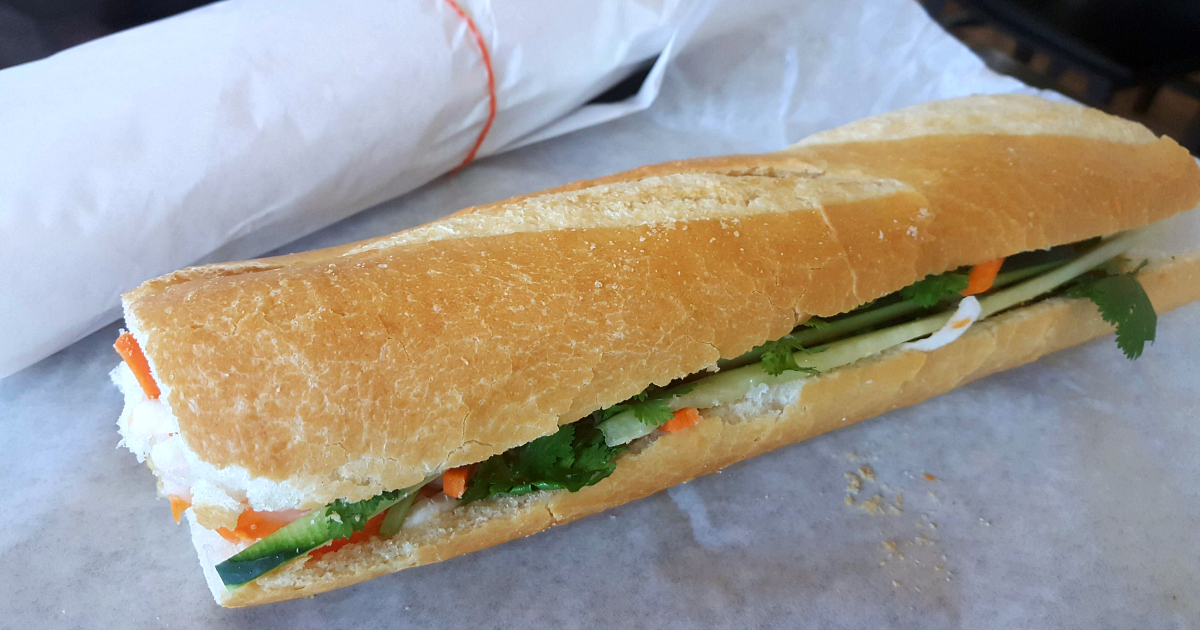 THH Sandwiches and Coffee
14081 Newport Avenue
Tustin, CA 92780