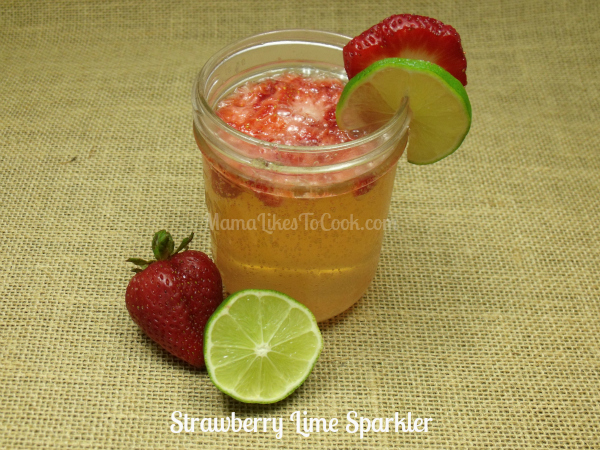 This quick and easy beverage is refreshing and fun!
I am not a big soda drinker. Water is my beverage of choice unless there is something more interesting than your basic soda on tap or in a can.
This recipe is definitely fun, looks great and is simple enough to make a single glass for one person or enough for a crowd.
Strawberry Lime Sparkling Beverage
Serves 1
Ingredients:
Strawberry (1 large or a couple of smaller ones)
1/2 Lime
Lemon Lime Soda (Sprite, 7-Up or another brand)
Instructions:
Crush strawberry in the bottom of a glass. It doesn't have to be pretty, just mash it up.
Squeeze lime juice over the strawberry
Fill glass with lemon lime soda.
Optional: Garnish with lime and strawberry slices
Tip: The recipe will work with any lemon lime soda. I prefer Mexican Sprite that I'm able to purchase here in California. It's made with real sugar instead of high fructose corn syrup like our American Sprite and other sodas are. The sugar brings out the flavor of the fruit without any funky aftertaste.