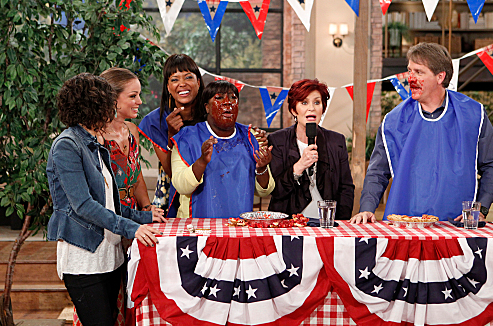 Never a dull moment with the ladies of The Talk!
Jeff Foxworthy was guest hosting the show and they talked about his fabulous new show – The American Baking Competition. Jeff has made it very clear that he is not a baker, but he enjoys eating and loves to get to know people and learn their stories.
He did agree to participate in an old-fashioned country fair style pie eating contest on the show.
Who do you think won the contest? Jeff? Sheryl Underwood? Aisha Tyler?
Do you think there was any cheating or other shenanigans?