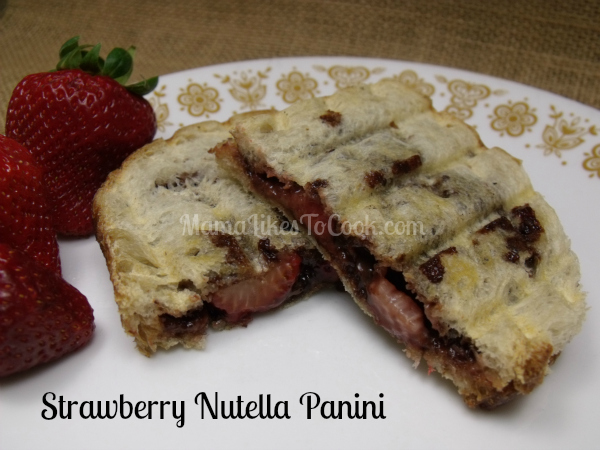 Normally, when I make a panini, it's a savory sandwich for lunch or dinner. Today, I had other plans.
Chocolate, hazelnut and strawberries are a delicious combination and this panini was incredibly easy to make.
I'm sure most of you are familiar with the Nutella brand, but there are also other choices when it comes to chocolate hazelnut spread. Today, I used Nocciolata. It's certified organic, non-GMO and tastes fabulous. Whichever brand you choose, this sandwich is yummy.
Strawberry Nutella Panini
Ingredients:
Chocolate Hazelnut Spread (Nutella, Nocciolata or another brand)
Strawberries
Sourdough Bread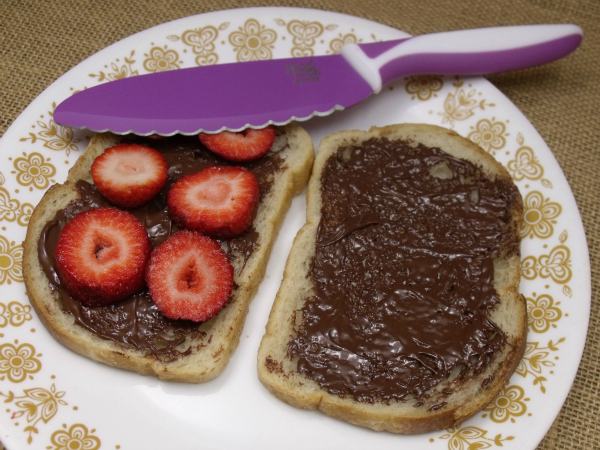 Instructions:
Spread a thin layer of chocolate hazelnut spread on each piece of bread. (Keep it thin unless you want it making a sticky mess of your panini press)
Add sliced strawberries and then put the sandwich together and place on your panini press.
Cook until bread is lightly browned and the spread and strawberries are hot. My press has digital temperature controls and it took 3 minutes at 325º. If you have a simpler press, just watch it like you would any other sandwich to keep it from getting overdone.
Loading InLinkz …