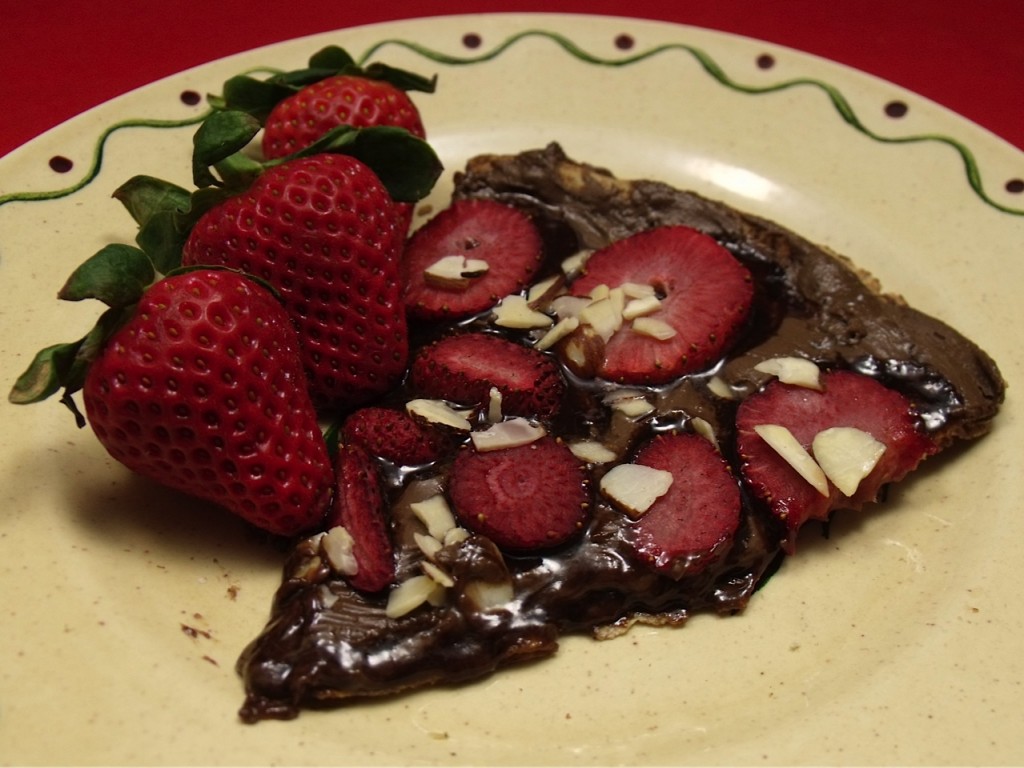 This pizza is really easy to make and it tastes amazing!
Strawberry Nutella Pizza
Ingredients:
Pita bread
Nutella (or other brand of hazelnut chocolate spread)
Strawberries
Sliced Almonds
Instructions:
Pre-heat oven to 350º
Spread Nutella on pita bread. Add sliced strawberries and sprinkle sliced almonds on top.
Bake for 8-10 minutes.
Note:
I used a large, very thin whole wheat pita for this pizza. This is probably my favorite since it comes out so light and crispy, but another type of pita will work well, too.