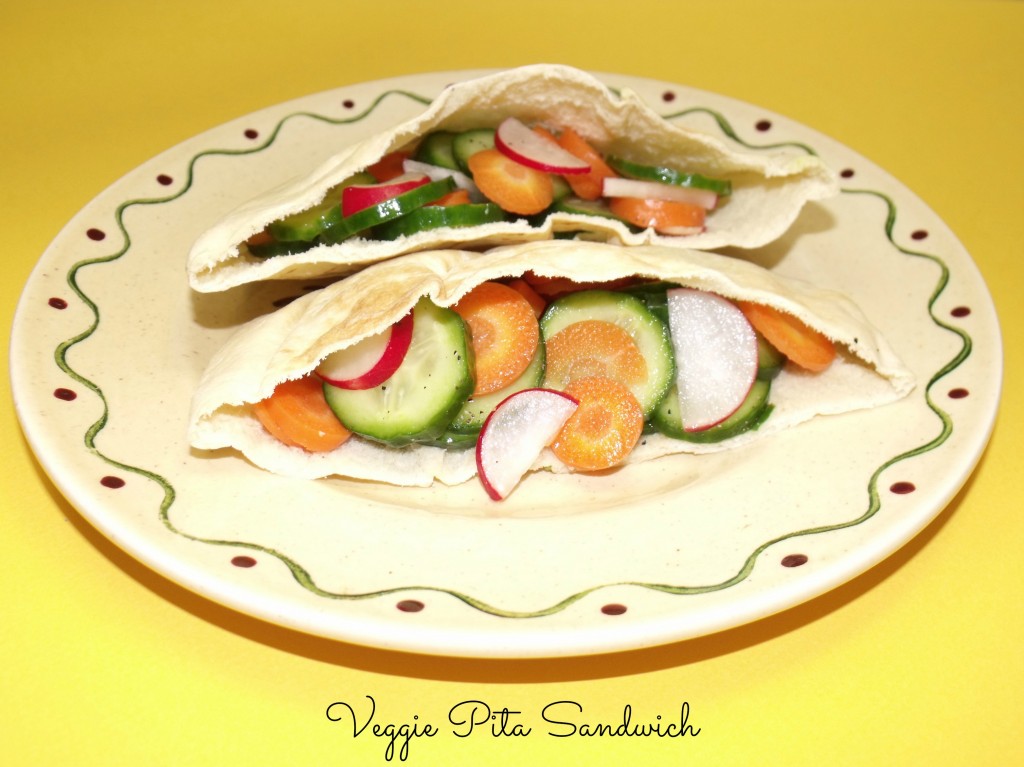 Veggie Pita Sandwich
Ingredients:
3 Persian cucumbers – thinly sliced
2 carrots – thinly sliced
3 radishes – halved and thinly sliced
2T Holland House Red Wine Vinegar
pinch of salt and pepper
Pita Bread
Instructions:
Combine vegetables in a bowl.
Add red wine vinegar, salt and pepper and toss gently.
Chill for 15+ minutes.
Stuff pita bread halves with veggies and serve.