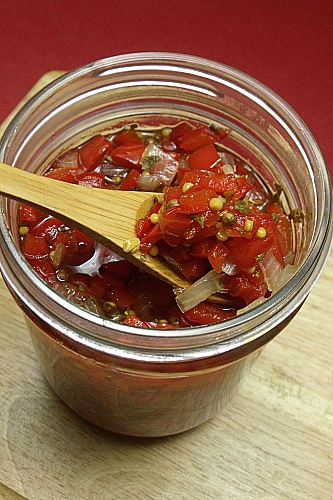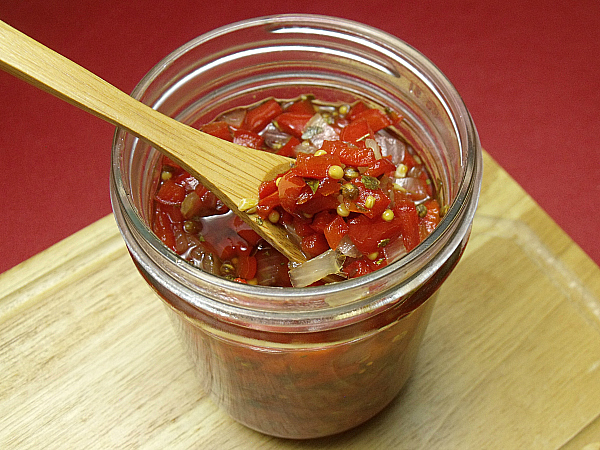 I love this homemade sweet pepper relish, since it is a delicious way to add extra flavor to a variety of dishes.
The relish is easy to make and can add that extra something that makes a meal or snack special.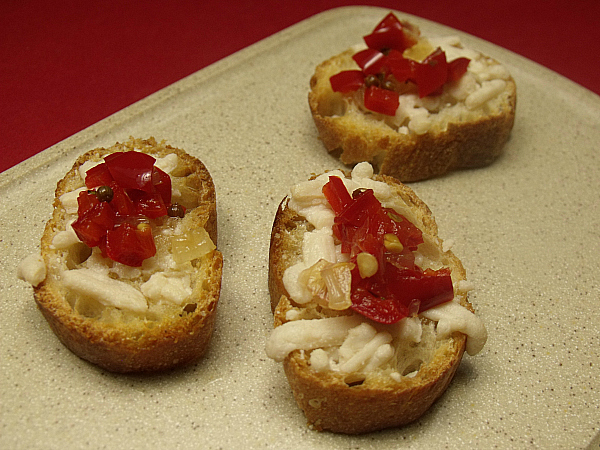 Sweet Pepper Relish looks pretty and adds delicious pepper flavor to your foods.
It is good on hot dogs, brats, fish and sandwiches.
Or it can be mixed in with tuna or chicken salad or served with cheese and crackers or bread.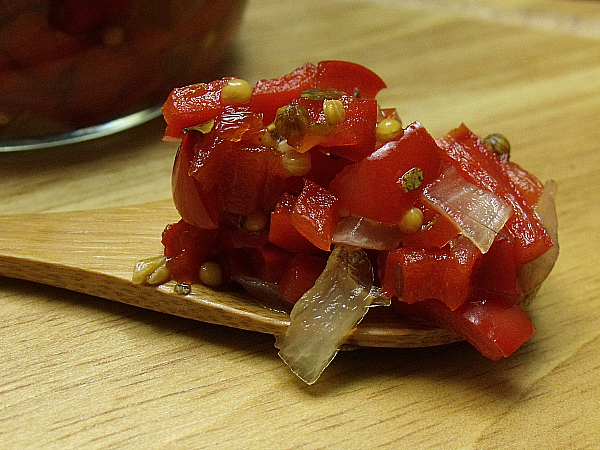 Sweet Pepper Relish Recipe
Ingredients:
1 1/2 cups Sweet Red Peppers, chopped
1/2 cup Onion, chopped
1 cup Apple Cider Vinegar
3/4 cup Sugar
1/2 t Mustard Seed, whole
1/4 t Coriander, whole
1/4 t Celery Seed, whole
Instructions:
Bring cider vinegar, sugar and spices to a boil.
Reduce heat to a simmer for about 5 minutes until sugar is dissolved.
Add peppers and onions. Simmer 15 to 20 minutes.
Put relish in a jar or other container that has a lid.
There will be a little extra liquid, so you can discard it or use it for something else.
Let the relish cool and then put on the lid and refrigerate.
Tip:
The relish is good when served right way, but it's really really good when you refrigerate 24-48 hours prior to serving.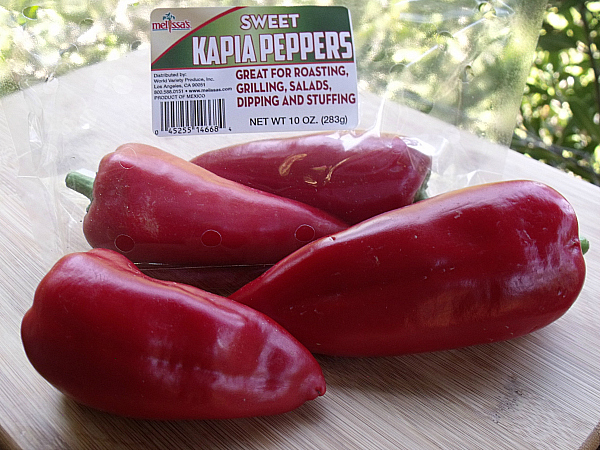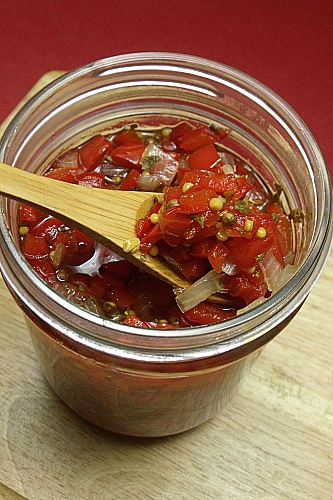 Check out my other vegetarian recipes, so you can get more kitchen inspiration.