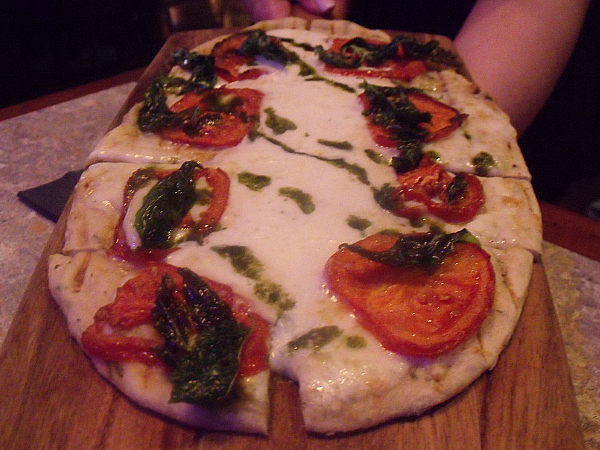 Costa Mesa 55 Tavern+Bowl
1875 Newport Blvd.
Costa Mesa CA 92627
Located in the former Virgin Records at The Triangle where the 55 Freeway meets Newport Blvd.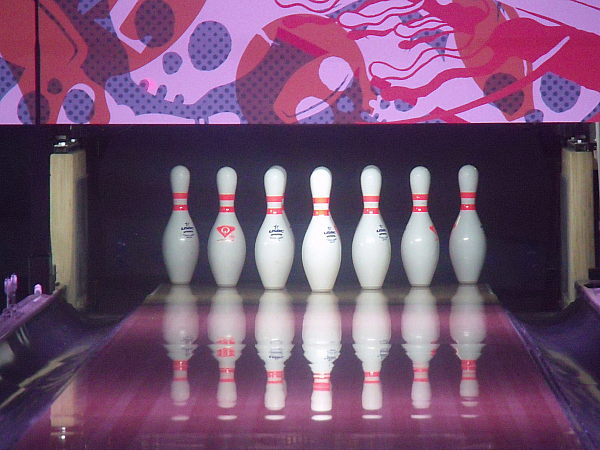 I ate food at a bowling alley and I liked it.
Yes, this was a shock to me. Even when I was a kid, I didn't like the typical bowling alley fare of stale popcorn, greasy churros and hot dogs that had been rotating under a heat lamp for far too long. Tavern Bowl isn't anything like what I remember from my youth.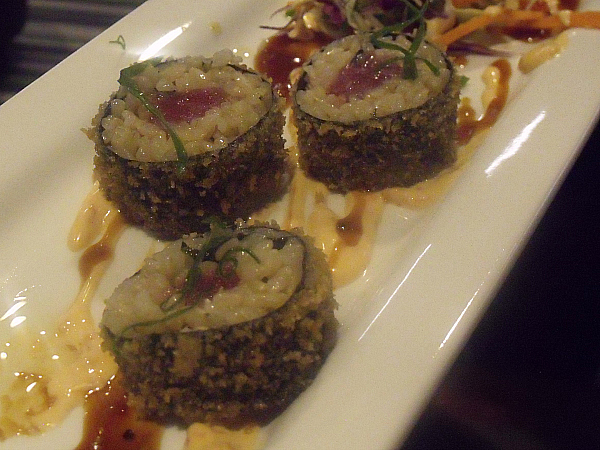 This new style bowling alley originated in San Diego in 2007. They just opened up a brand new location in Orange County this week. I attended a pre-opening party to try out the lanes (very fun!) and sample their food and drinks.
The menu is a far cry from snack bar food. There are appetizers, salads, entrees and desserts. Everything is clearly labeled for those who are follow gluten-free, vegetarian, vegan or paleo diets. Yes, paleolithic foods are marked on the menu!
I thoroughly enjoyed the vegetarian Tavern Margherita grilled flatbread pizza. The burrata cheese they use was very fresh and delicious.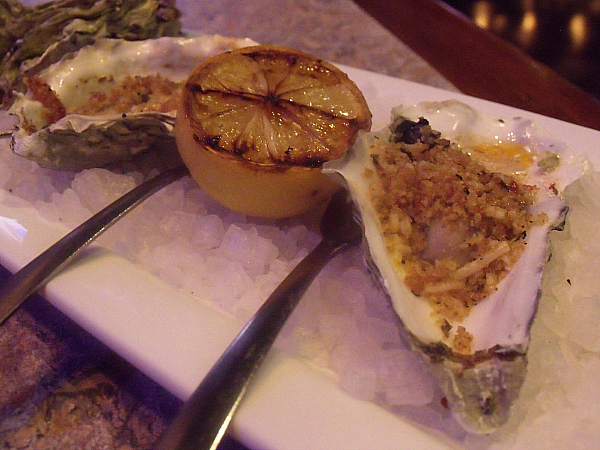 They also served sushi, BBQ pork sliders on poppyseed buns, Oysters Kilpatrick and Creme Brulee for dessert. The oysters have a honey bourbon butter glaze and are topped with bacon breadcrumbs. I'm told that even people who don't normally like the taste or texture of oysters really like these.
There are 10 lanes and a large bar area with seating and plenty of space for mingling. Tavern Bowl is a fun place to go with a date or a group of friends.