BevMo Cellar Master Wilfred Wong Wine Tasting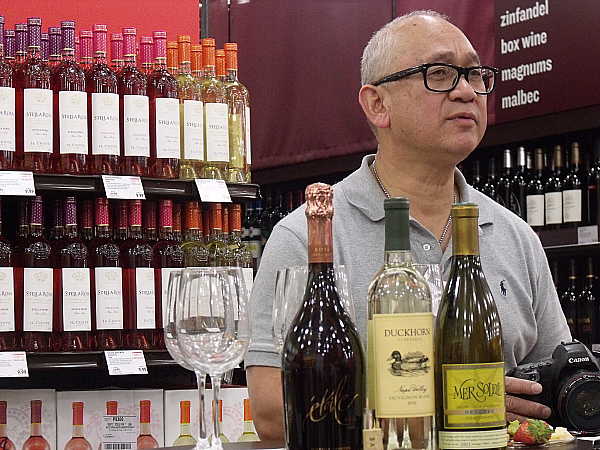 Have you ever felt intimidated by wine?
I have.
There are so many different varieties to choose from and then there are the wine snobs – know it alls who firmly state which wines are good and which wines are bad.
I know what I like when I taste it, but I'm no expert.
Recently, I attended a wine tasting hosted by Cellar Master Wilfred Wong at the brand new BevMo store in Riverside.
I was hoping to learn some basics, so that I would be more confident about wine and I did.
The best thing that I learned that evening is that wine is subjective.
Each of us has unique tastebuds and our own opinions.
With wine, there is no right or wrong.
It's up to me to figure out what I like and it's alright if others like something different.
I picked up some great tips throughout the evening, but it all comes down to preference.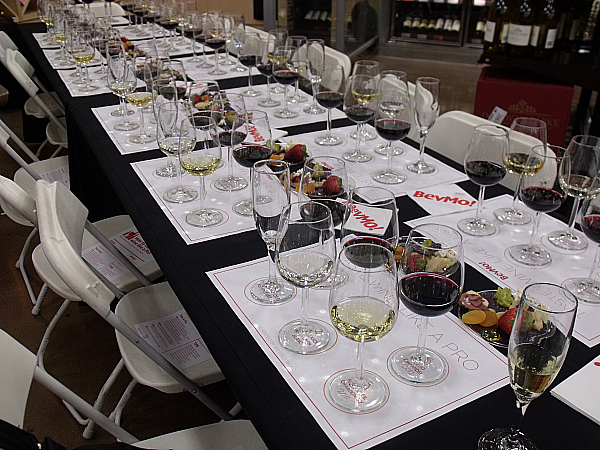 Wine Tasting
I learned the 4 S's of wine tasting:
And I learned that the food that is eaten with the wine can dramatically change the flavor for good or for bad.
Food can enhance the wine or clash with it.
There are some guidelines as to which wines do better with which foods (fat, acid, salty, sweet), but, again, your own opinion is really what matters.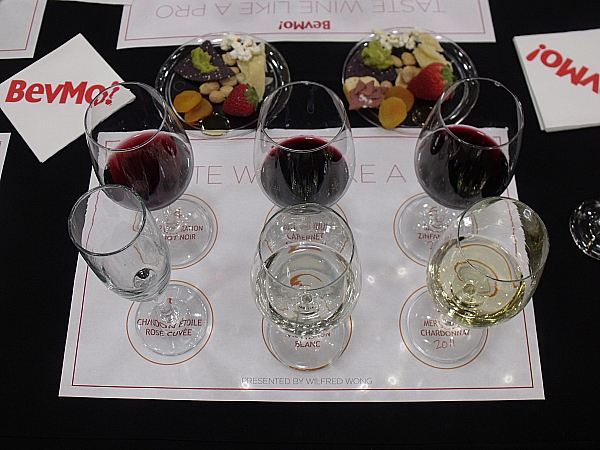 BevMo Favorites
Here are my personal opinions of the six that I sampled. Of course, your opinions may vary and that's alright.
Chandon Etoile Brut – This was one of my favorites and I enjoyed it with popcorn, yes, popcorn.
2012 Duckhorn Sauvignon Blanc – This was ok, but not a favorite. Others enjoyed it with guacamole and chips.
2011 Mer Soleil Chardonnay – This was ok on it's own, but excellent when I tried it with dried apricots. Others liked it with almonds, but I did not.
2012 Migration Pinot Noir – This is a food friendly red. I liked it with dark chocolate. Others enjoyed it with meat.
2011 Caymus Cabernet Sauvignon – This was my absolute favorite of the evening. It was just perfect as is. I preferred it all by itself without any food.
Saldo Zinfandel – This one has a light and simple flavor that I thought was ok. I don't think I'd choose it, but wouldn't complain if it were served to me.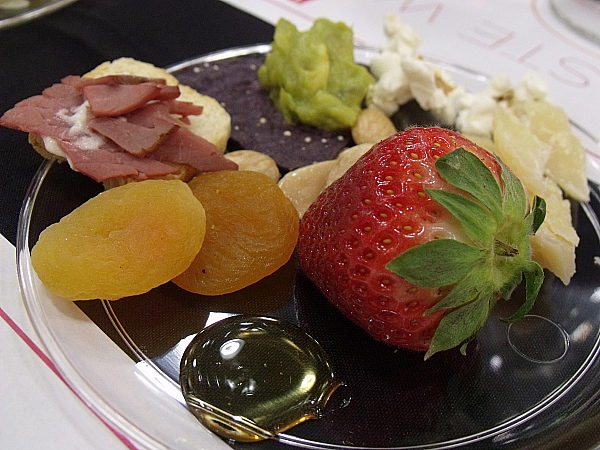 I thoroughly enjoyed the tasting.
Wilfred Wong definitely knows his wine and did a great job explaining, answering questions and giving us all the freedom to form our own opinions.
The new store is beautiful, has a great selection and a helpful staff.
Thanks, Wilfred and BevMo for a wonderful evening!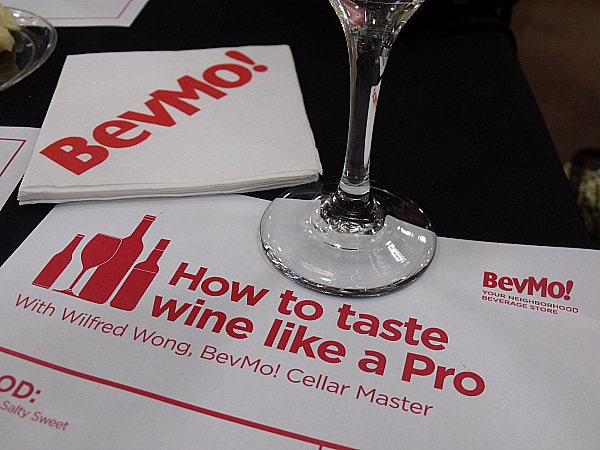 Riverside BevMo
This informative and enjoyable wine tasting was held at the newest BevMo location:
BevMo
7562 Mission Grove Parkway
Riverside, California
(951)565-4170
Monday through Friday 10am to 9pm
Saturday 9am to 9pm
Sunday 10am to 7pm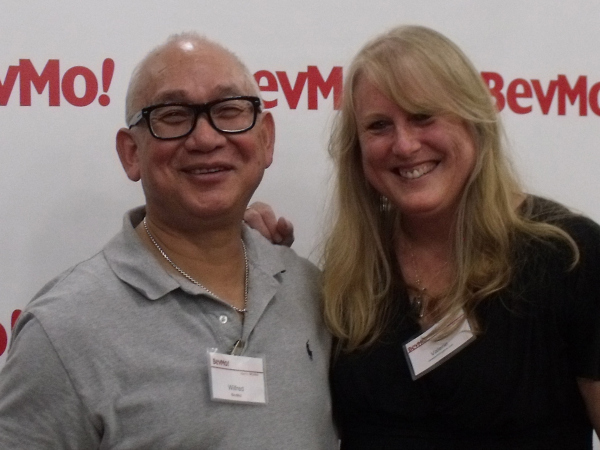 More from Mama Likes To Cook
Check out my vegetarian recipes, so you can get more great ideas for baking, cooking, blending and juicing.
Wineries in California
Wine Recipes
Shopping Tips
For a beautiful assortment of kitchen necessities and food gifts for the whole family, check out the deals at these online stores.
Are you ready to have some delicious fun in the kitchen?