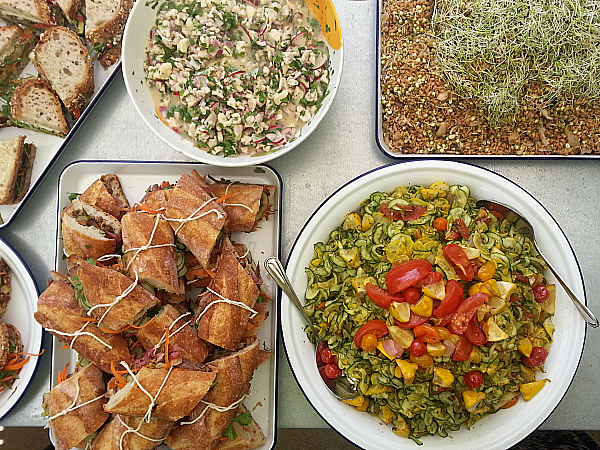 Doesn't that food look amazing? It was!
Each year, The Ecology Center in San Juan Capistrano hosts Green Feast. This is a farm to table fundraising event that supports the good work the center does while highlighting the skills of local chefs. The 2015 event will be held on Saturday, September 12th from 4pm to 9pm.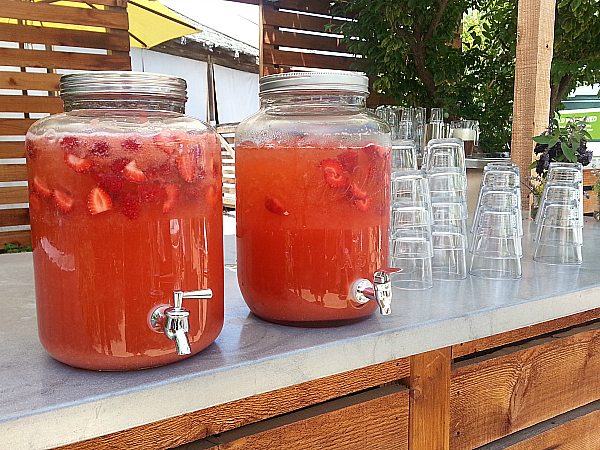 This week I attended a chef's lunch at the center, met some of the participants and toured the beautiful facilities. It was inspirational to see all that they are doing to grow food on the property and conserve water and other resources. By making small efforts, individuals can make a difference.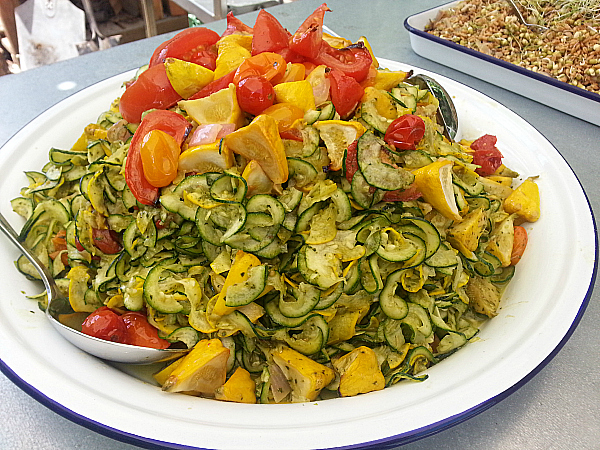 Green Feast will feature food from 20 top Orange County chefs. All of the ingredients used will come from a 250 mile radius of the event. They pay attention to where the food is grown and raised and also HOW it is grown or raised. For example, their local goat cheese is made from milk that comes from goats living at an animal rescue.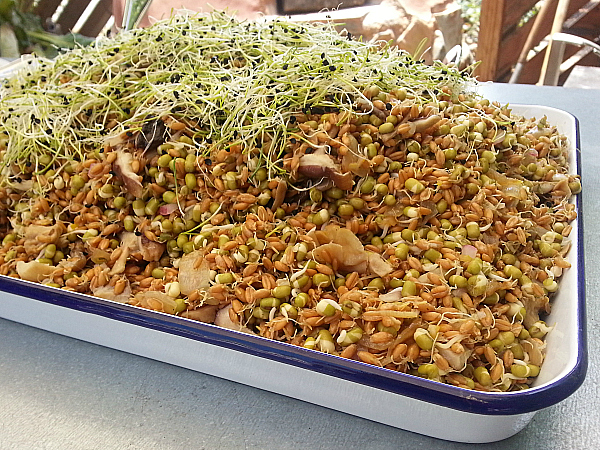 The event will begin with an "Eco App Off" where chefs will create appetizers and guests will vote for their favorites. Then guests will enjoy a meal created by the local chefs.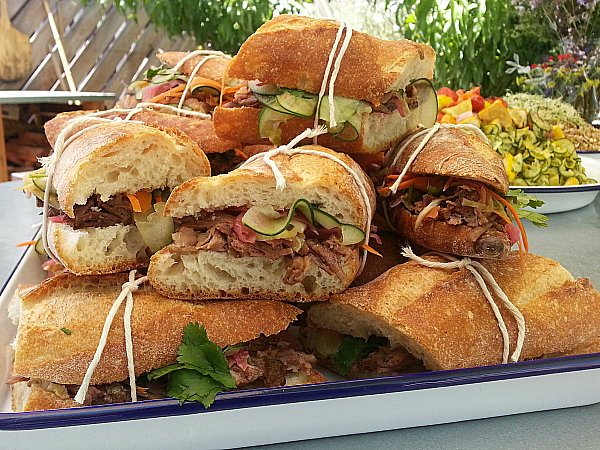 At this week's chef's lunch, we were served a delicious array of ethically sourced and prepared food:
Sprouted Bean Salad
Gaytan Farms Zucchini Salad
Soledad Farms Crispy Goat Cheese Sandwiches
Novy Ranch Braised Beef Brisket Sandwiches
Sunny Cal Apple + Berry Brown Butter Galette
Everything was great, but I think my favorite was the zucchini salad. This was the kind of meal that leaves you feeling good after you've eaten!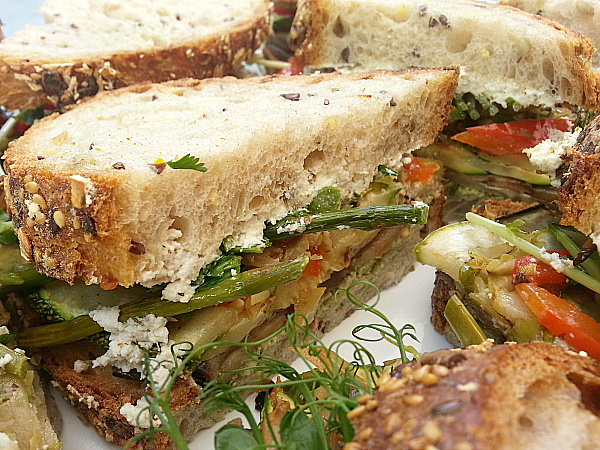 The Green Feast is sure to be great fun and the money raised will help the center continue their good work in the community. The Ecology Center is a beautiful, relaxing and inspiring oasis in the midst of Orange County.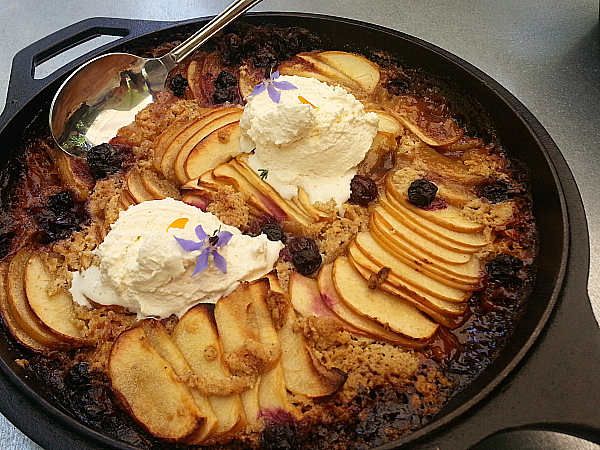 The Ecology Center
32701 Alipaz Street
San Juan Capistrano, California 92675