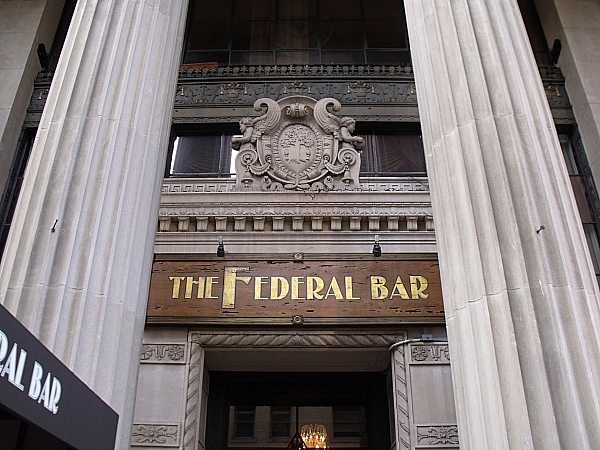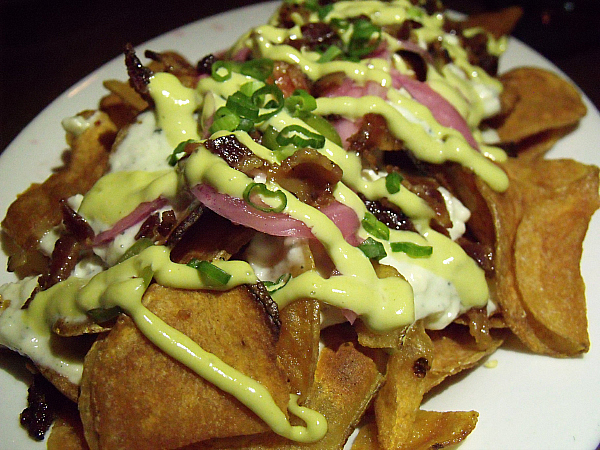 The Federal Bar is a unique and wonderful dining experience, so you must visit when you are in Long Beach.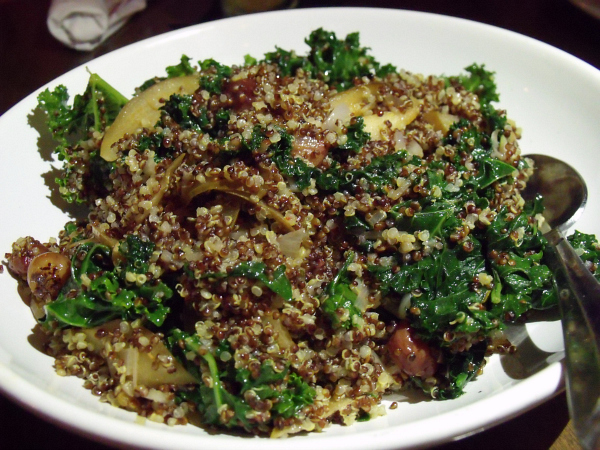 The restaurant is in the stately 1924 Security Pacific National Bank Building. It has tall ceilings, ornate woodworking, beautiful chandeliers and the authentic decor of years gone by.
When I first stepped in, it felt as if I were stepping into a scene from The Great Gatsby.
It feels like an upper class speakeasy or supper club from back in the day.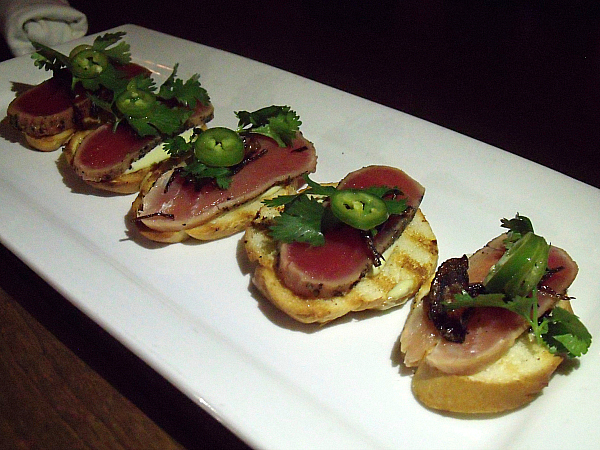 There is a full bar, dining room, event space and even an underground club in the bank vault below the restaurant.
The food is delicious. The service is excellent and the atmosphere is fun.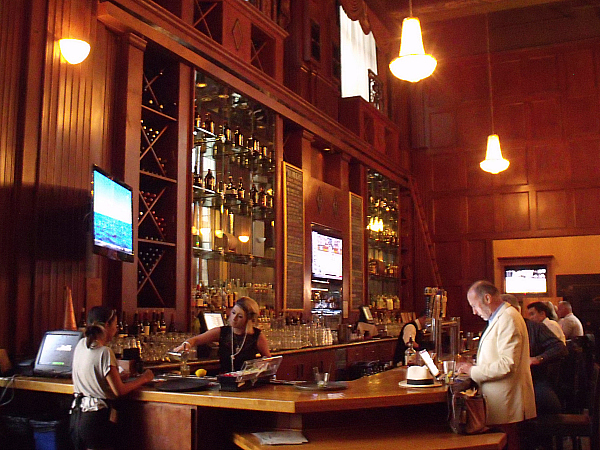 The food, however, does not come from the prohibition era. The gastropub menu includes a wide variety of foods to satisfy even picky eaters.
There were plenty of vegetarian options available for me and the staff was knowledgeable and able to answer my questions.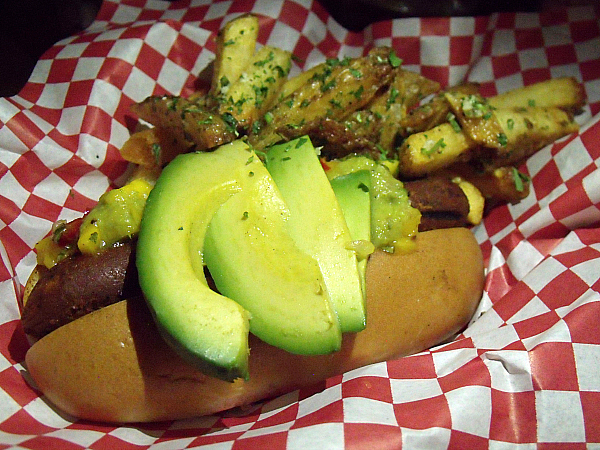 Vegan Hot Dog
Surprisingly, the entree that seemed to be calling to me was a spicy vegan hot dog.
Normally, I would not order a hot dog at a nice restaurant, but I'm glad I did. It really was delicious.
The "meat" had a spicy kick and the avocado and other toppings were delicious.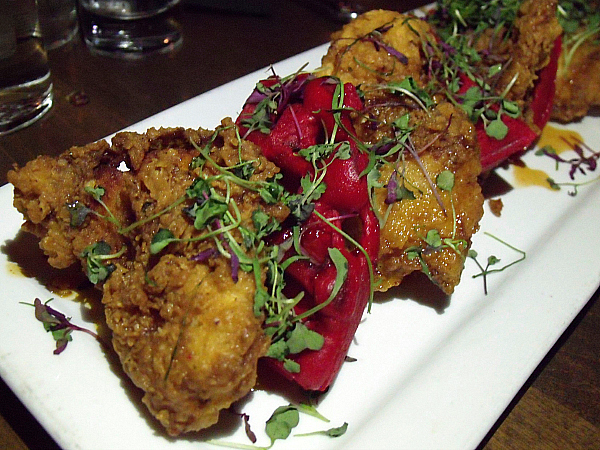 Chicken and Red Velvet Waffles
My son had their modern take on classic chicken and waffles. These were red velvet waffles and the dish was topped with micro-greens. He loved it and appreciated the large portion.
It comes with four pieces of chicken, so might be big enough to share if you aren't a big eater.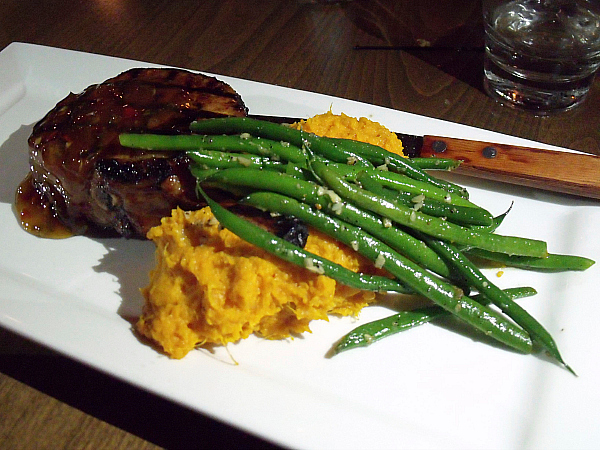 They also offer other meat and seafood dishes along with pizzas, salads and some delicious appetizers.
I enjoyed sharing the quinoa and kale salad as an appetizer, but this could have also been a great meal for me by itself.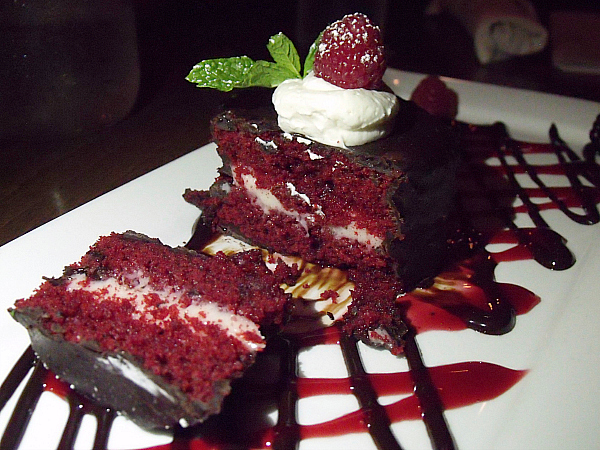 Red Velvet Cake
The desserts are beautiful and tasty. The chocolate covered red velvet cake was moist and flavorful.
I'm not a big fan of bananas in desserts, but my son liked this banana and peanut butter tribute to Elvis.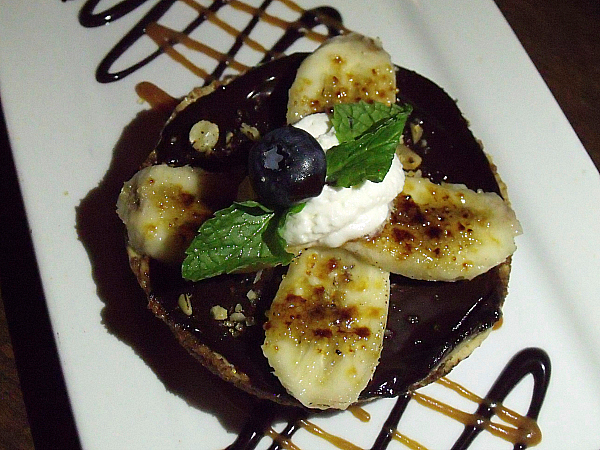 Elvis Themed Dessert
I was there on a weeknight when it wasn't very crowded. I'm told that it gets busy on the weekend and reservations are recommended.
My whole experience at The Federal Bar was excellent. It's a beautiful place to spend an afternoon or evening enjoying the food and atmosphere.
Federal Bar
102 Pine Avenue
Long Beach, CA 90802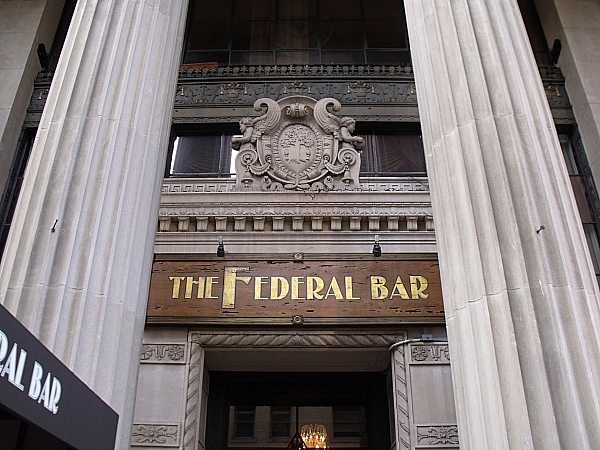 Check out my other food travel articles, so you can plan your next adventure.
Then, take advantage of these great Long Beach hotel deals. This is a wonderful city, since there are so many fun things to eat, see and do.