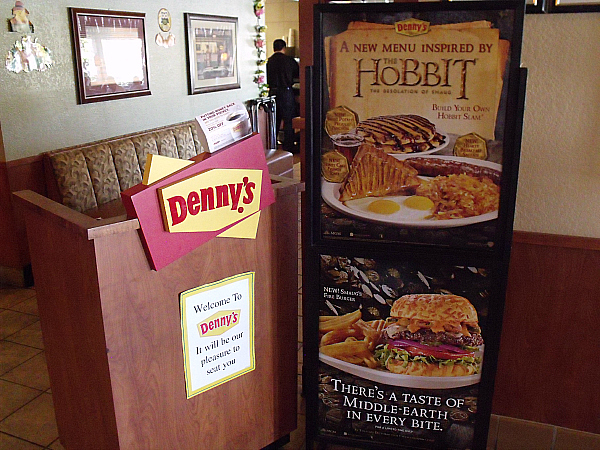 There's a new limited time menu at Denny's! They've taken their inspiration from The Hobbit: Desolation of Smaug movie that is coming out in theaters this December. The theme is fun and the new menu items are definitely worth trying! As always, the prices are very reasonable and the service is superb.
Bowman's Brew Pumpkin Coffee
The coffee is bold and has a nice pumpkin pie flavor. It's topped with whipped cream and a caramel sauce.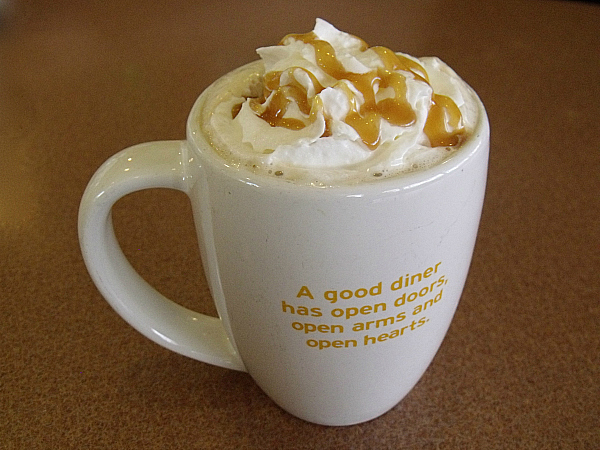 Bilbo's Breakfast Feast
The breakfast includes honey cake French toast, hash browns, breakfast sausage and spinach and mushroom eggs.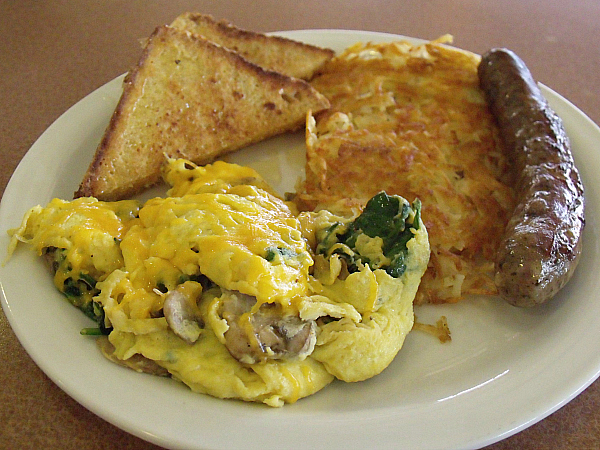 Smaug's Fire Burger
This is great for the burger lovers – seasoned beef patty, pepper jack cheese, jalapenos and veggies. It's big, filling and full of flavor.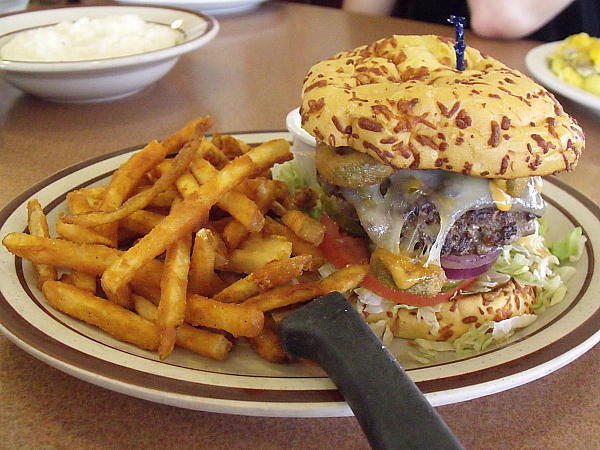 Sweet Potato Pecan Pancakes
I am usually a 'plain pancake' kind of girl – just butter, no syrup. These pancakes changed my whole way of thinking. The sweet potato was lovely. The candied pecans add a nice flavorful crunch. And … the syrup was just the perfect touch.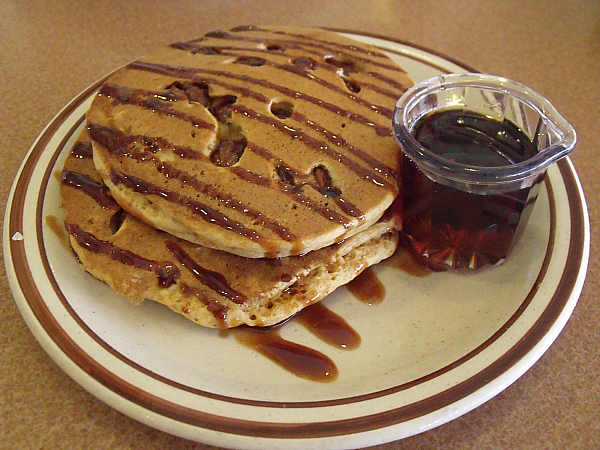 Hobbit Hole Breakfast
This is a fun breakfast that I think I need to learn how to make myself. There are eggs grilled right into the middle of the cheddar bun. They were cooked just perfectly, so they oozed out when I cut into it. The hash browns normally come with bacon mixed in with them, but I ordered these with just cheese.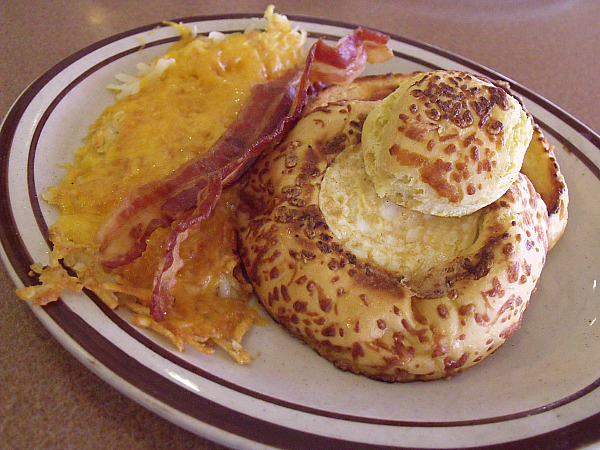 Radagast's Red Velvet Pancake Puppies
These little puppies are quite amazing. They are creamy and almost melt in your mouth. The cream cheese icing is the perfect dip for these.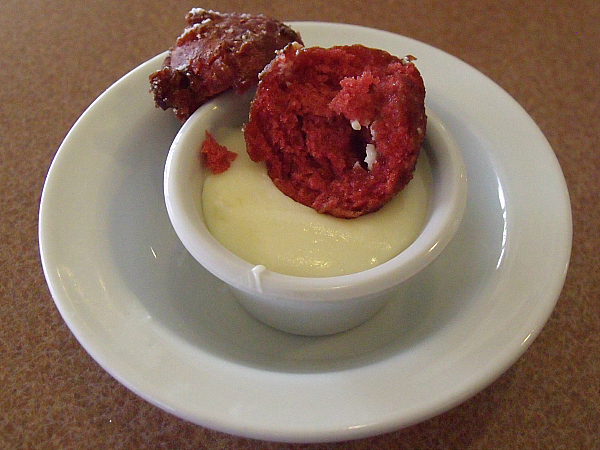 Bard's Pumpkin Pie Milk Shake
It's definitely a good idea to save room for this! I was expecting regular ice cream with pumpkin flavor added, but they actually blend pumpkin pie into the shake. There are nice little bits of crust in it that give it an authentic pumpkin pie taste.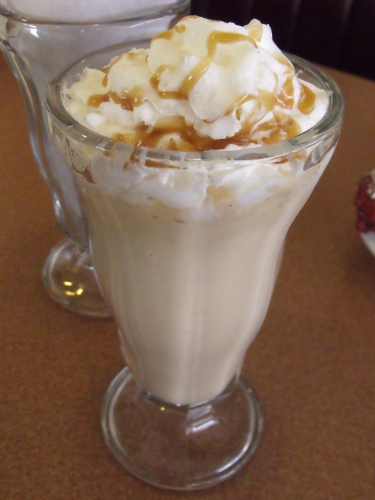 The friendly staff at my local Denny's is fabulous. It's always a pleasure to dine there!
Denny's
23515 El Toro Road
Lake Forest, CA 92630
(949) 458-6000