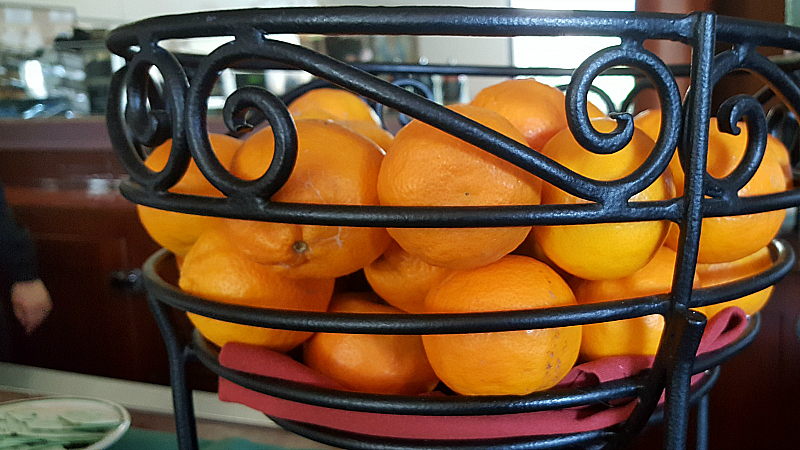 The Oaks at Ojai is a whole lot more than just a hotel. The price of your room includes healthy meals and snacks to help you jump start a new wellness routine or continue what you're already doing at home.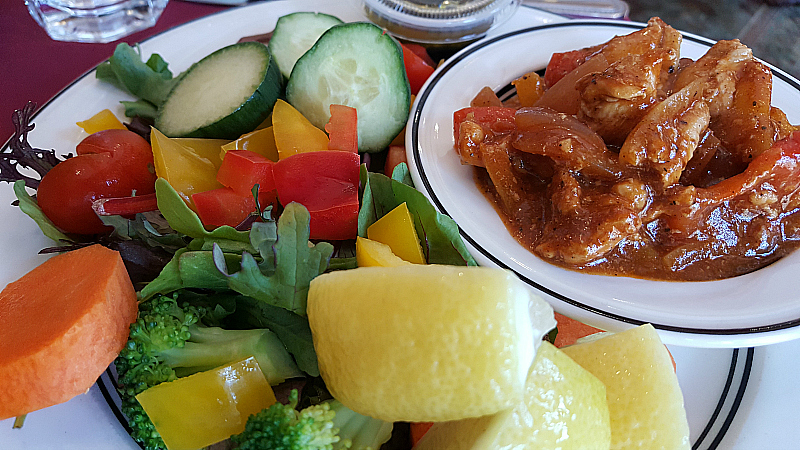 The spa cuisine is centered around fresh foods and can be customized to suit your particular dietary needs. When I first arrived, I met with a dietitian to coordinate balanced vegetarian meals that avoided my allergens. We started out by taking a look at the regularly scheduled menu and then made adjustments. They were happy to accommodate my needs and the needs of others who were gluten-free, dairy-free, vegan or just plain particular about their food.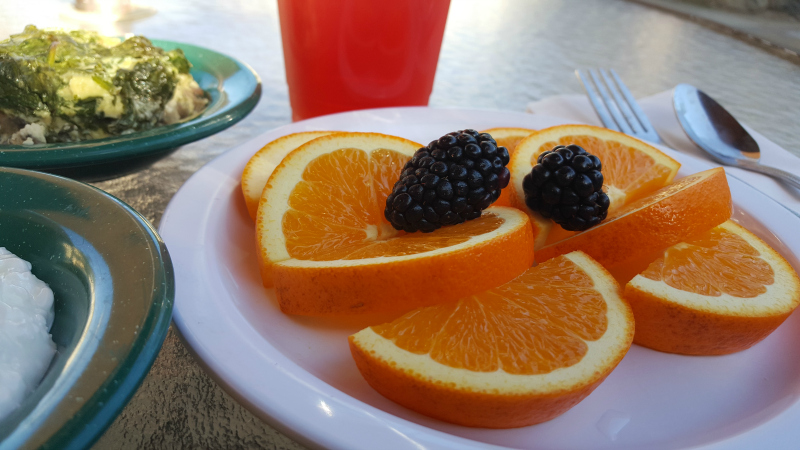 At The Oaks, they use fresh fruits and vegetables, nuts and whole grains. Lean proteins include wild caught fish, poultry and tofu. There are no refined sugars and no added salt. Instead of salt shakers on the tables, they have a special salt-free seasoning blend. Calorie information is available for those who are counting.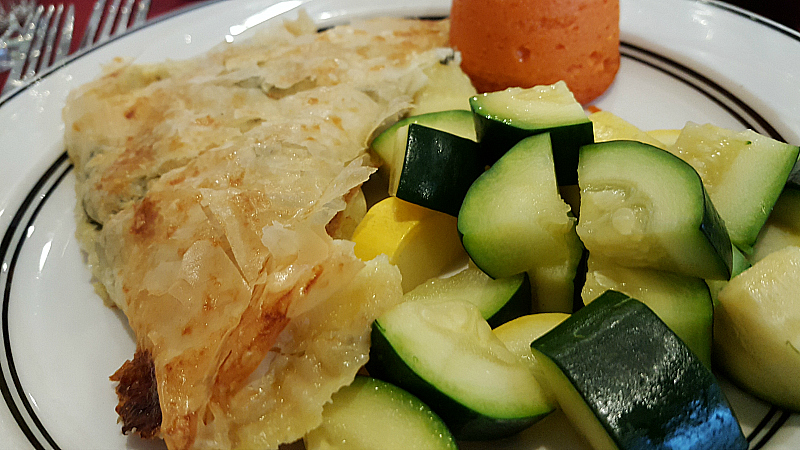 Full service lunch and dinner are served in the dining room. A breakfast buffet is set up each morning in the lounge, which is also where snacks and drinks are available. Vegetables, fruit, broth and smoothies are served at set times during the day and at night there is air popped popcorn. Beverages are available 24/7.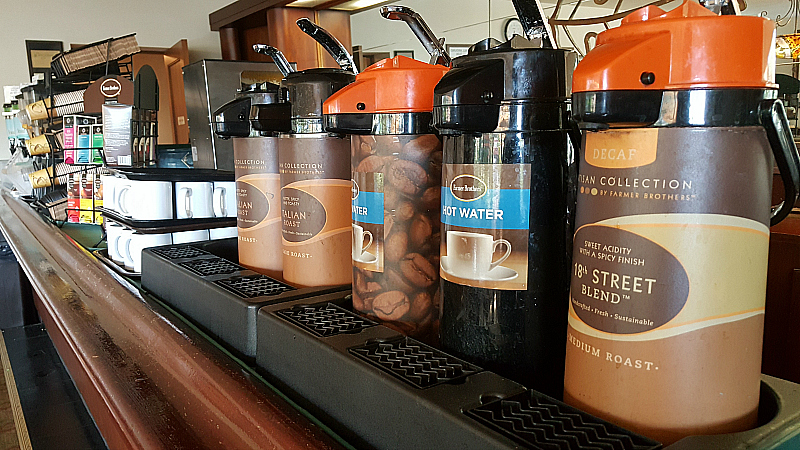 Breakfast was my favorite meal of the day. I enjoyed picking it up in the lounge and taking my tray outside to a table by the pool. It was a great way to start my day.
The Oaks is a social place. If you want to be alone, you can. However, there are always friendly people around. I chose to sit with others at mealtimes and enjoyed the conversations.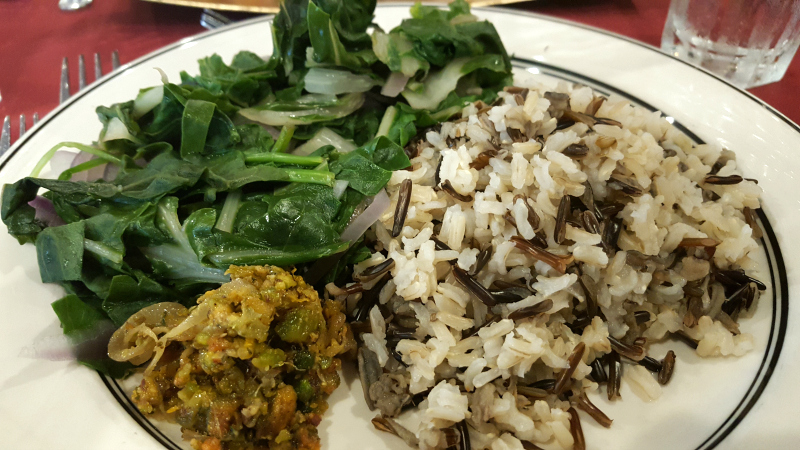 The food I ate at The Oaks was delicious. Portions were appropriate, so I didn't feel hungry or as if I was missing out on anything. This was a 'feel good' menu with taste and nutrition that satisfied me.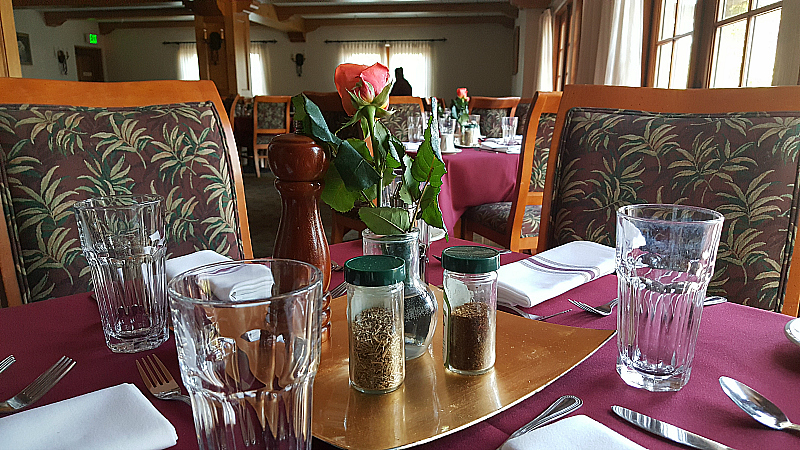 The Oaks at Ojai
122 E Ojai Ave
Ojai, CA 93023