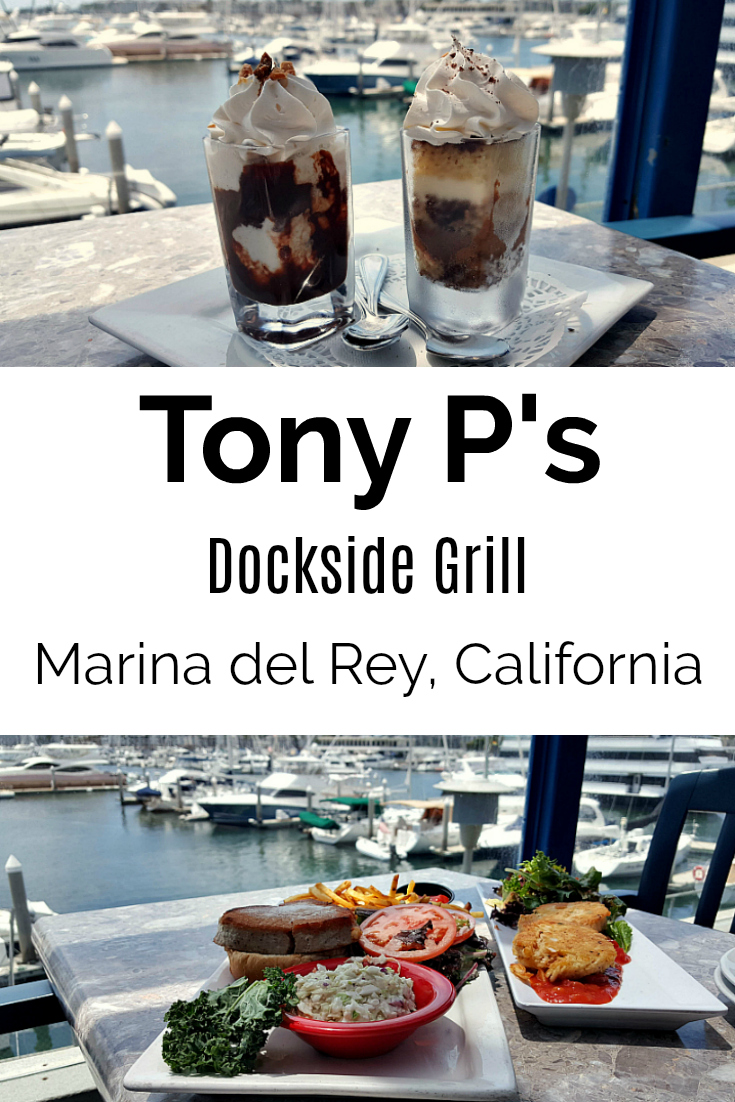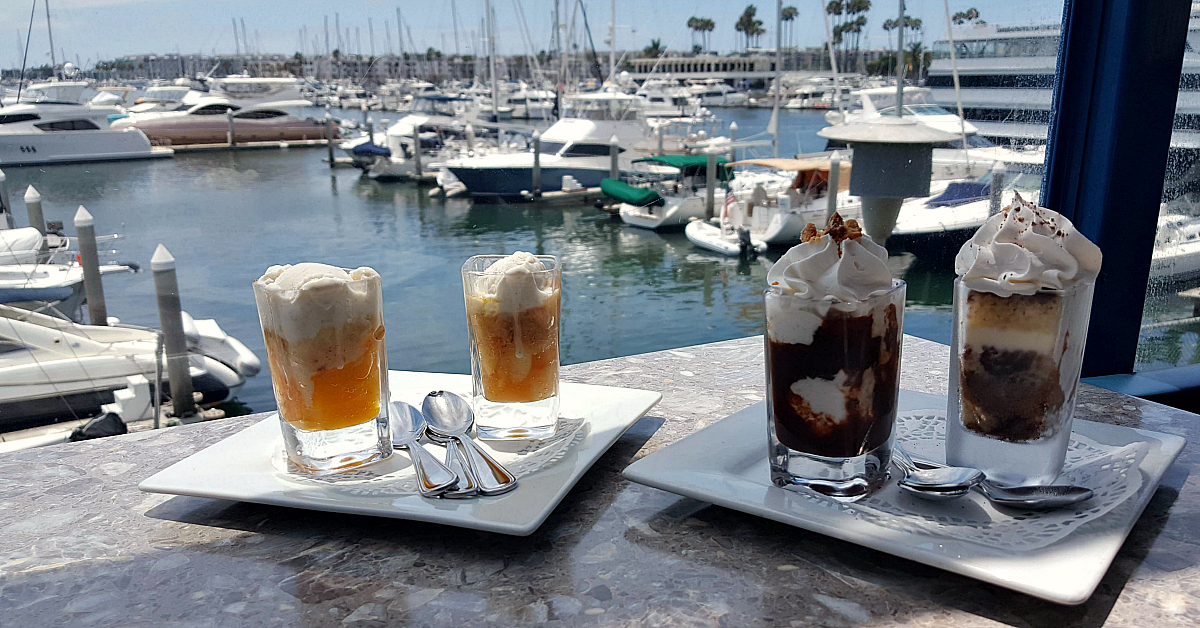 Tony P's Dockside Grill
It's lovely to relax and enjoy the view, when you dine at Tony P's Dockside Grill. The Marina del Rey restaurant has been a popular gathering spot for over 20 years.
We had waterfront views for our lunch and it was the perfect spot to linger over a good meal. If you prefer sports to a marina view, you can order food in their sports bar styled tavern.
As a vegetarian, I'm accustomed to scanning menus to pick out the few items that I can eat, but I didn't have to do that here. They have a separate vegetarian menu available upon request and it was nice to have so many options.
I had a half-size arugula, beet and quinoa salad and it was more than enough for me. Others in my party had pizza, crab cakes, sandwiches and other salads. Portions were big, so many of us had left overs.
Photo Gallery