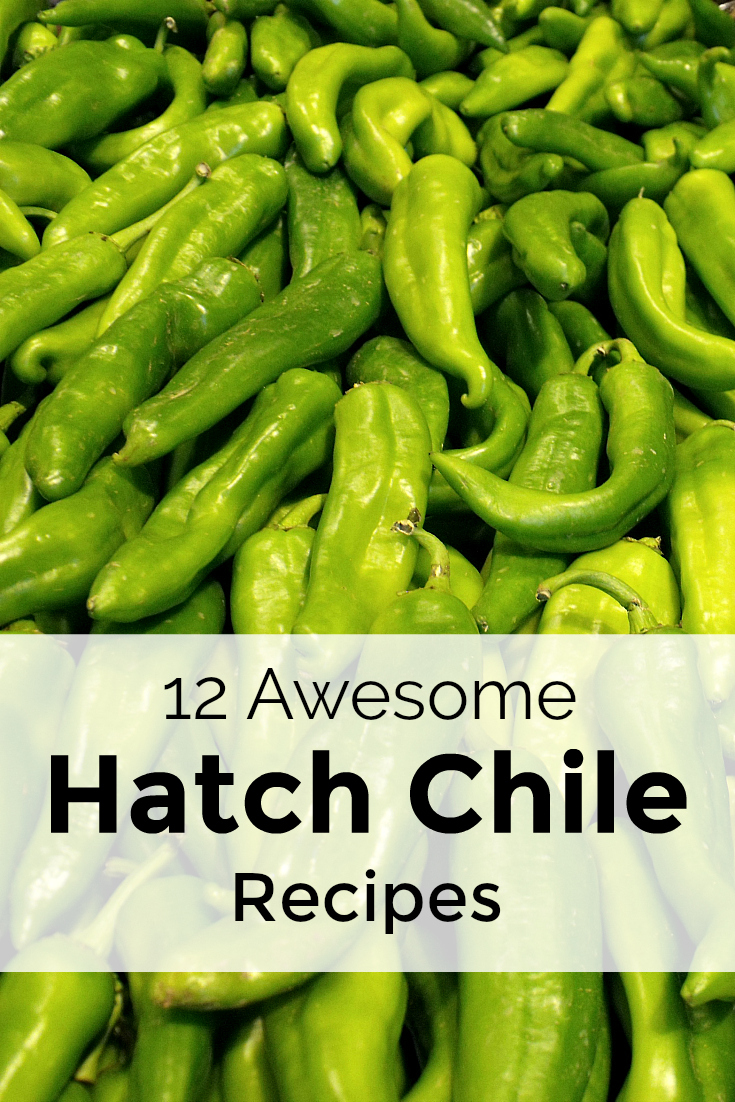 Food Blogger Hatch Chile Recipe Round Up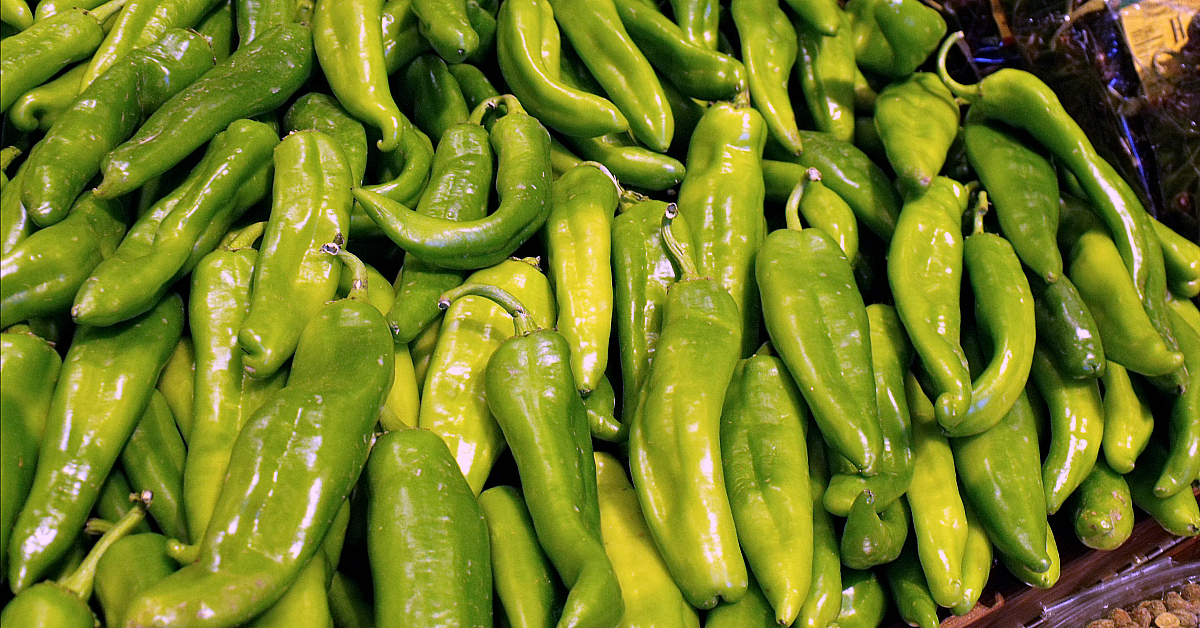 Hatch chile season has arrived, so you'll need some new hatch chile recipes to make the most of it.
I've put together a recipe round up to help you experience this wonderful pepper in new ways.
The one of a kind chiles are from Hatch, New Mexico and they have a unique quality.
Hatch chiles can be hot, mild or something in between, so be sure to pay attention to which ones you're getting.
If your family is like mine, you'll want some of each.
To stock up on chiles and have some fun, stop by one of the many Melissa's Hatch Chile roasts that are happening around the country.
If you're just roasting a small batch, you can do it at home in your oven.
Hatch Chile Recipes
Soup, Hummus and Salsa Verde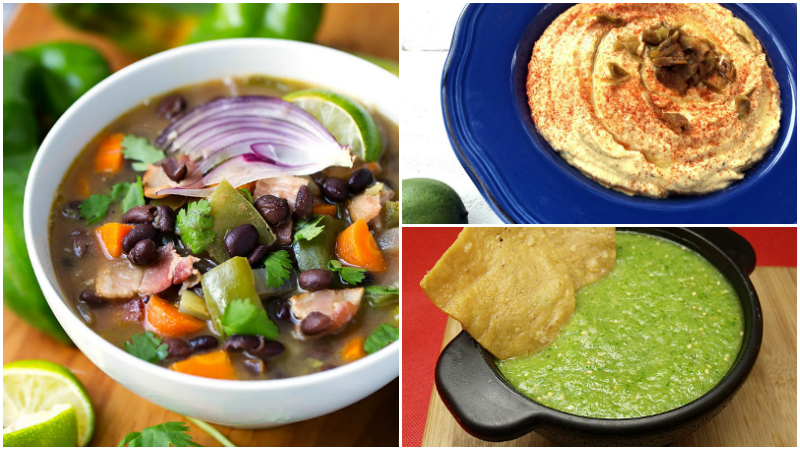 Black Bean Soup from Simply Happy Foodie
Roasted Hatch Chile Hummus from Three Olive Branch
Hatch Chile Salsa Verde from Mama Likes to Cook
Muffins, Fudge and Chili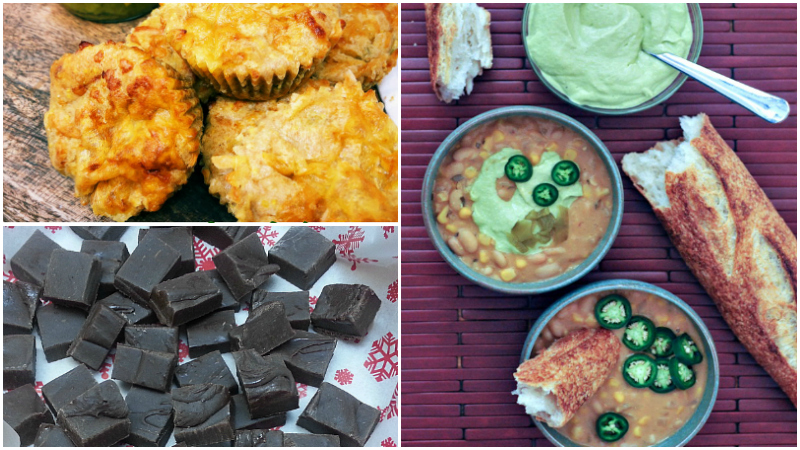 Hatch Chile Cheese Corn Muffins from A Bit Crunchy
Dark Chocolate Hatch Chili Fudge from Mama Likes To Cook
Smoky White Chili from Spa Bettie
Chili, Chile Rellenos and Hot Pepper Jam
Vegetarian Hatch Green Chili from Three Olives Branch
Gluten Free Baked Hatch Chile Rellenos from Moon and Spoon and Yum
Peach Hatch Chile Pepper Jam from Mama Likes To Cook
Vegetarian Chili, Grilled Watermelon and Stuffed Chiles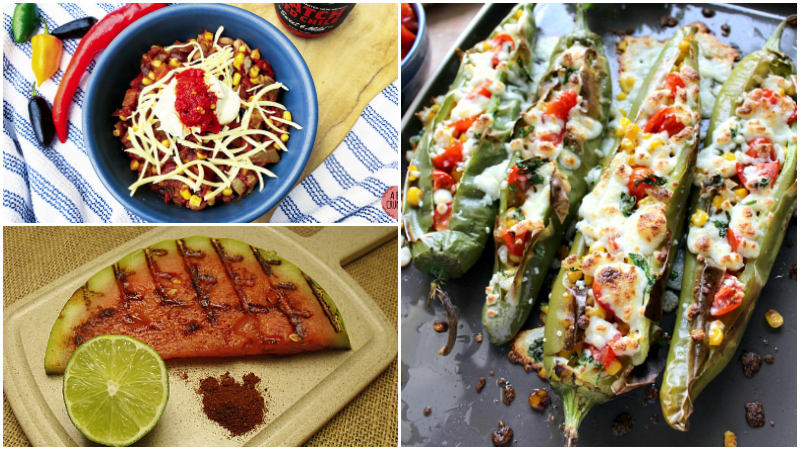 Instant Pot Vegetarian Hatch Chile Chili from A Bit Crunchy
Grilled Watermelon with Lime and Hatch Chile from Mama Likes To Cook
Stuffed Green Hatch Chiles from Strength and Sunshine
We also keep Hatch Chile powder on hand to use year round, but there's nothing quite like the peppers that are fresh roasted at the peak of season.
I love how versatile and flavorful this famous chile pepper is!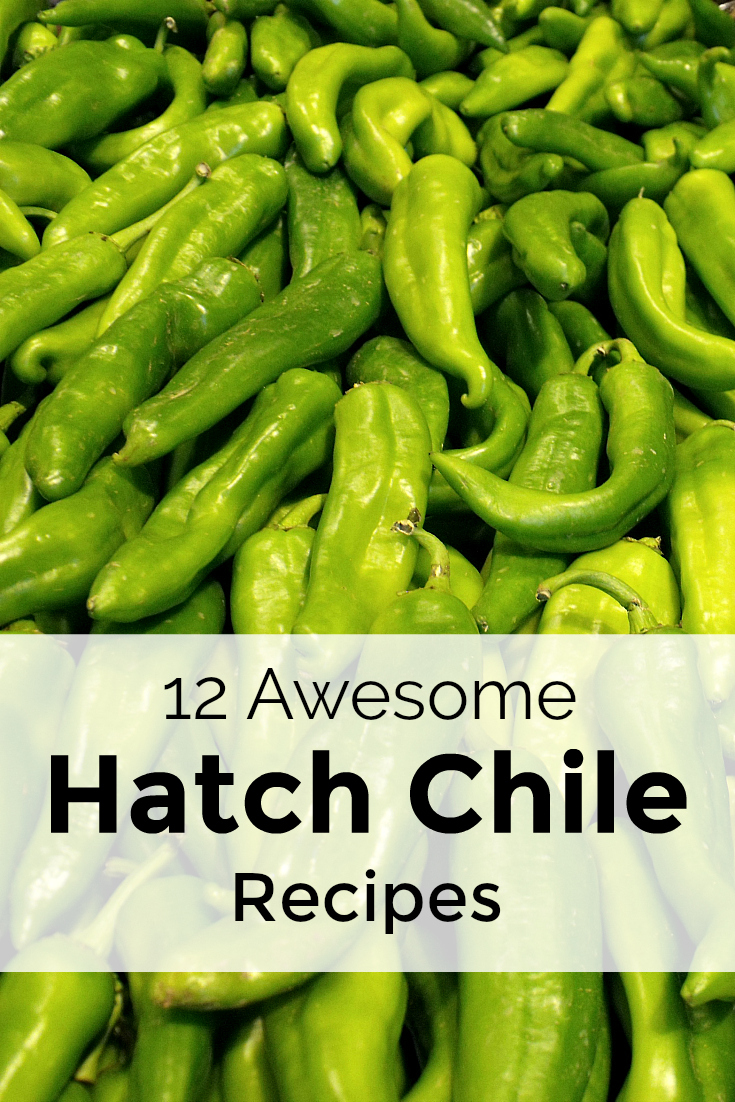 More from Mama Likes To Cook
Check out the rest of my vegetarian recipes, so you can get more great ideas for baking, cooking, blending and juicing.
Shopping Tips
For a beautiful assortment of kitchen necessities and food gifts for the whole family, check out the deals at these online stores.
Are you ready to have some delicious fun in the kitchen?