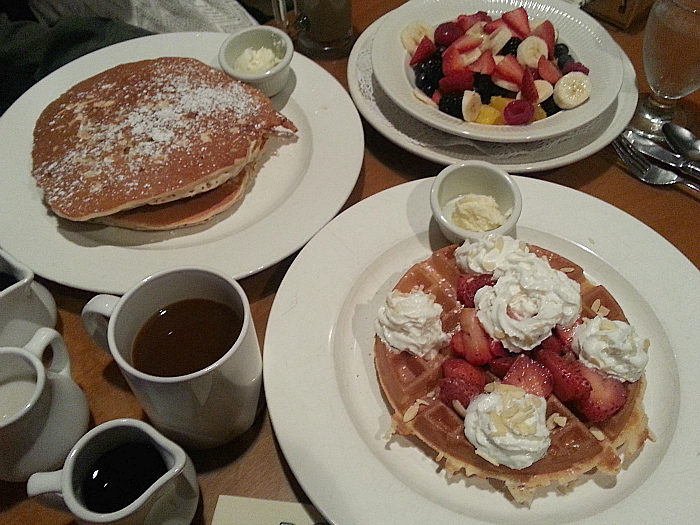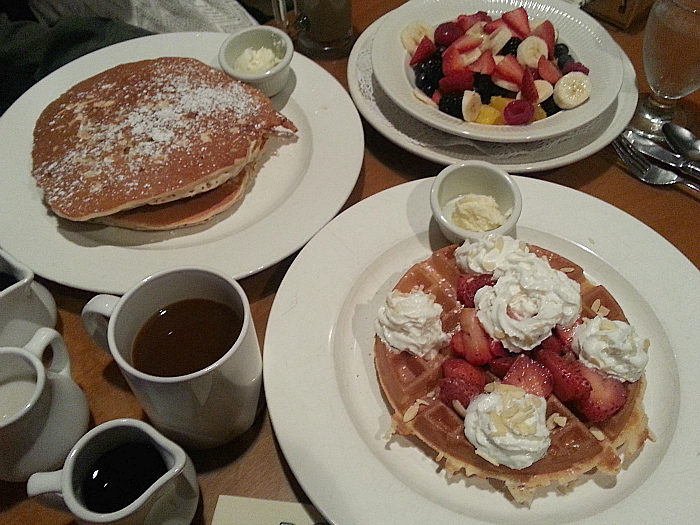 Vegetarian Harris Ranch Breakfast
Why, yes, it is possible to have a delicious vegetarian Harris Ranch breakfast!
On a recent road trip from Southern California to Northern California, we left early to get out of LA before the worst of the morning traffic hit.
By the time we saw the sign for Harris Ranch Restaurant in Coalinga, we were ready for a good meal.
It didn't dawn on me until we had parked that this is the same Harris Ranch that specializes in beef.
There was a whole lot of meat on the menu, but there were also plenty of options for two hungry vegetarians.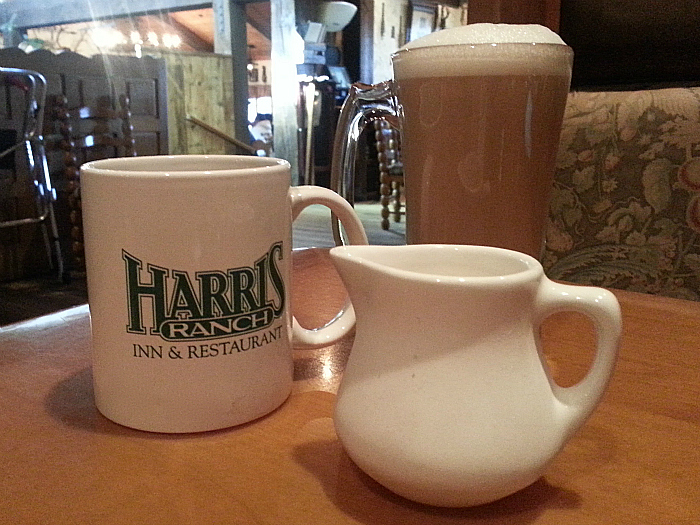 There are a variety of coffee drinks to choose from.
I had regular coffee with their house made almond milk.
For the meal, we had a Belgian waffle with whipped cream and strawberries, almond pancakes and a bowl of fresh fruit.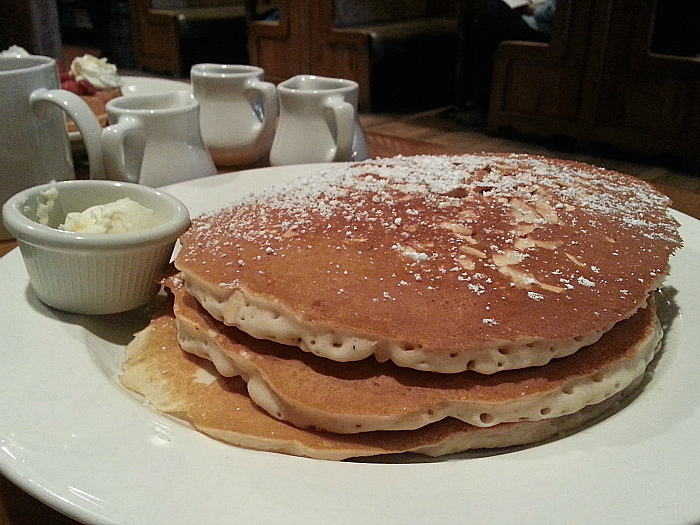 Portions were huge!
One of those plate sized pancakes would have been enough for me, but the serving includes three.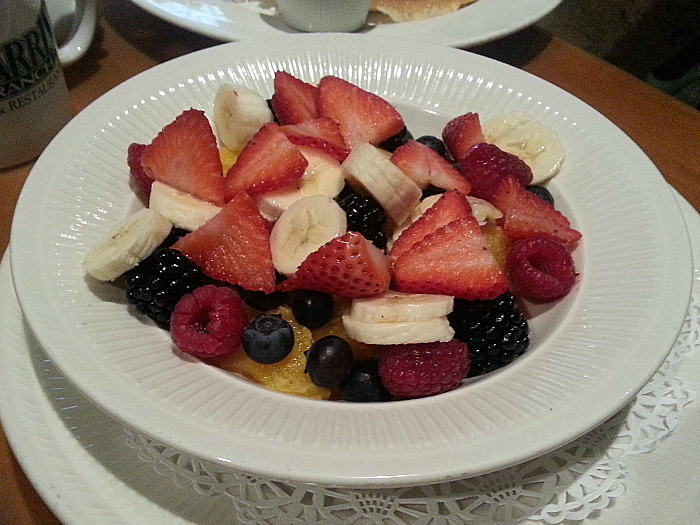 Everything was delicious. I especially liked the thin sliced almonds in the pancakes.
This was a great place to enjoy breakfast before continuing our long drive.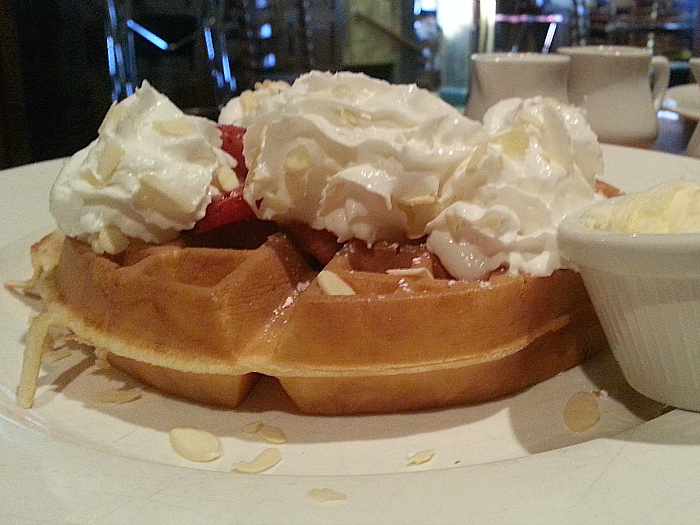 Harris Ranch Restaurant
24505 West Dorris Avenue
Coalinga, California 93210