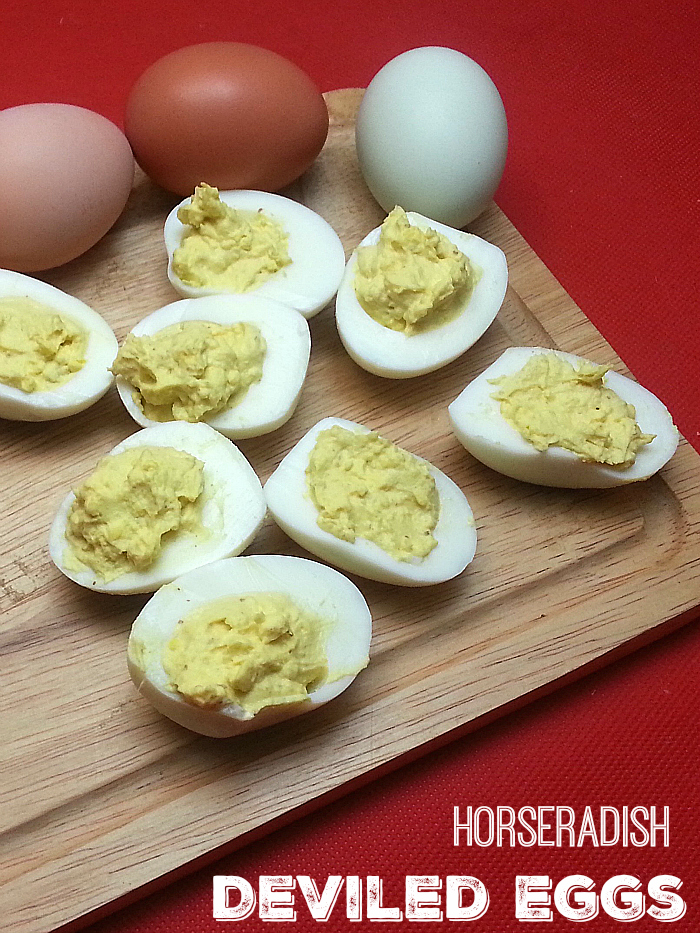 You can kick up the flavor, when you make horseradish deviled eggs! This recipe is tasty anytime, but it's also a fun way to use up leftover Easter Eggs.
This year I went a little bit overboard with baby chicks. We now have 12 hens and 1 rooster and we get about 10 eggs a day. I share some of the eggs and we eat them in a variety of ways.
Deviled eggs are great for parties, but we also make them for everyday eating. The horseradish sauce in these gives them a nice little kick.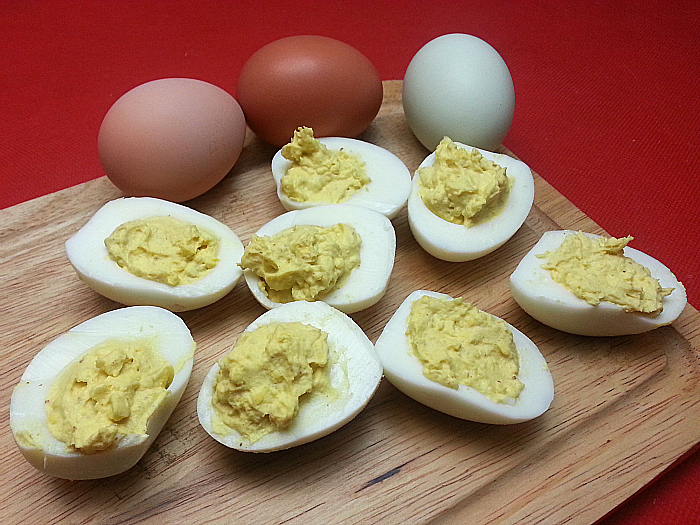 Horseradish Deviled Eggs
Ingredients:
12 Hardboiled Eggs
2 T Mayonnaise
1 T Horseradish Sauce
1 t Spicy Brown Mustard
Salt to Taste
Instructions:
Peel the hard cooked eggs and slice in half length wise.
Removed the yolks and put in a small mixing bowl.
Add mayonnaise, horseradish and mustard. Mix with a spoon until creamy.
Add salt, if you'd like.
Fill egg whites with yolk mixture.
Can be eaten right away or refrigerated for later.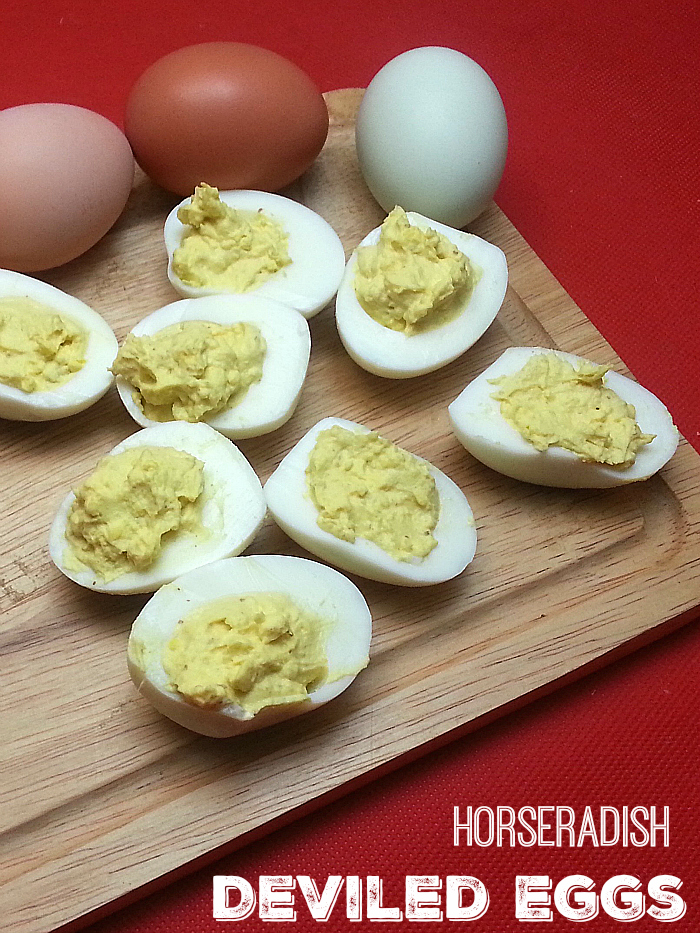 Check out my other vegetarian recipes, so you can get more kitchen inspiration.