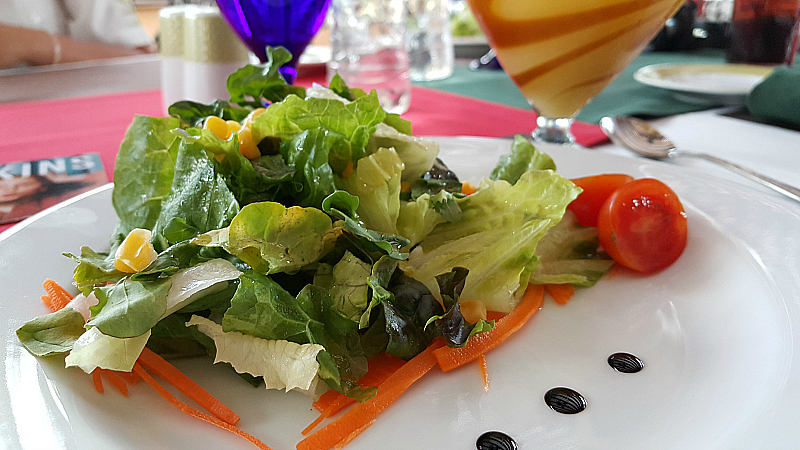 My whole trip was amazing, but the Villa del Palmar vegetarian dining stood out as especially wonderful!
As a general rule, I'm a cheap date, since I'm a vegetarian and am not a big drinker. Often, all inclusive packages and buffets are not a good deal for me since I'm not going to order a filet, lobster tail or buckets of pricey alcohol.
Villa del Palmar at the Islands of Loreto has all inclusive as an option and it ended up being an excellent choice for me.
Even without eating meat and seafood, the pricing of the package was a money saver. Also, it really makes it easy to budget for a vacation when you know the costs upfront.
It's nice to be able to get into vacation mode, eat and drink what you want and not stress out about spending more than you have budgeted.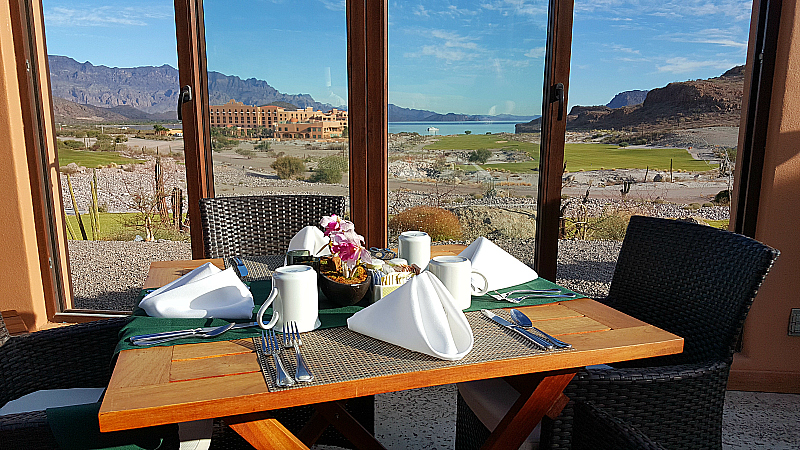 Villa del Palmar has three different restaurants – Casa Mia, The Market Restaurant and Danzante Fine Dining. They also offer drinks and food poolside, drinks on the beach and room service.
Of course, I had to eat and drink all over the resort. Service was excellent and I was happy with everything I tried.
All Inclusive Food and Drinks
When traveling to a part of the world that is known for it's seafood, I expect that my vegetarian choices will be limited.
I'm also allergic to a couple of common ingredients in Mexican food, so I packed some protein bars just in case. I didn't need any of the bars and had no problem eating a balanced vegetarian diet that looked and tasted great.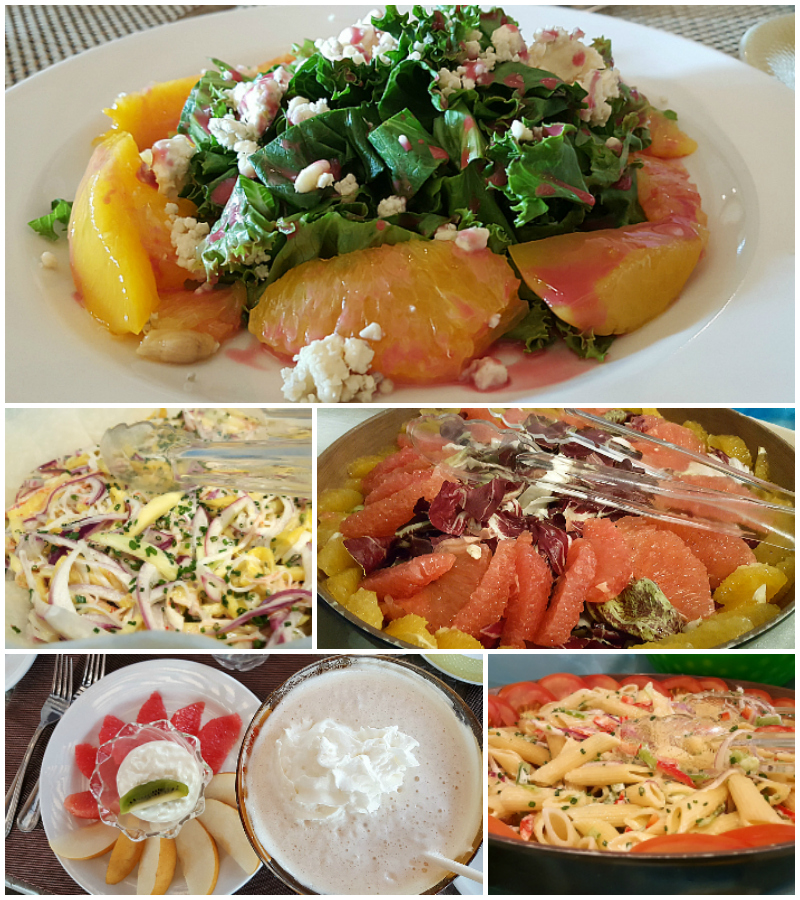 I thought I would end up at the buffet a lot, so that I could pick and choose an odd assortment of food that worked for me.
However, I only ate at the buffet once and that was on the last morning after realizing that I hadn't tried it, yet. It was easy for me to find things I wanted on the menus.
Staff did a great job explaining ingredients, offering suggestions and making modifications when necessary.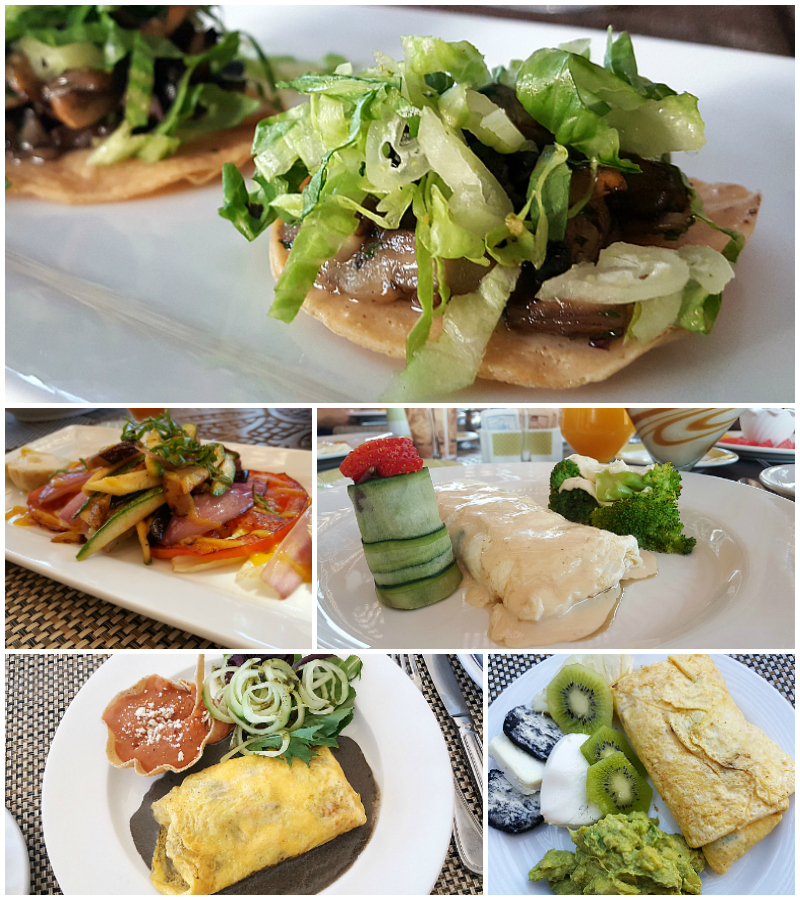 On my first night at the resort, I had some amazing mushroom and garlic tostadas. Since they were so good, I ate many other foods with mushrooms throughout the week – ravioli, tacos, pasta, omelette…
The chefs make good use of local ingredients and have other items shipped in. I ate a lot of fresh fruit, veggies and guacamole. Desserts were plentiful and tasty.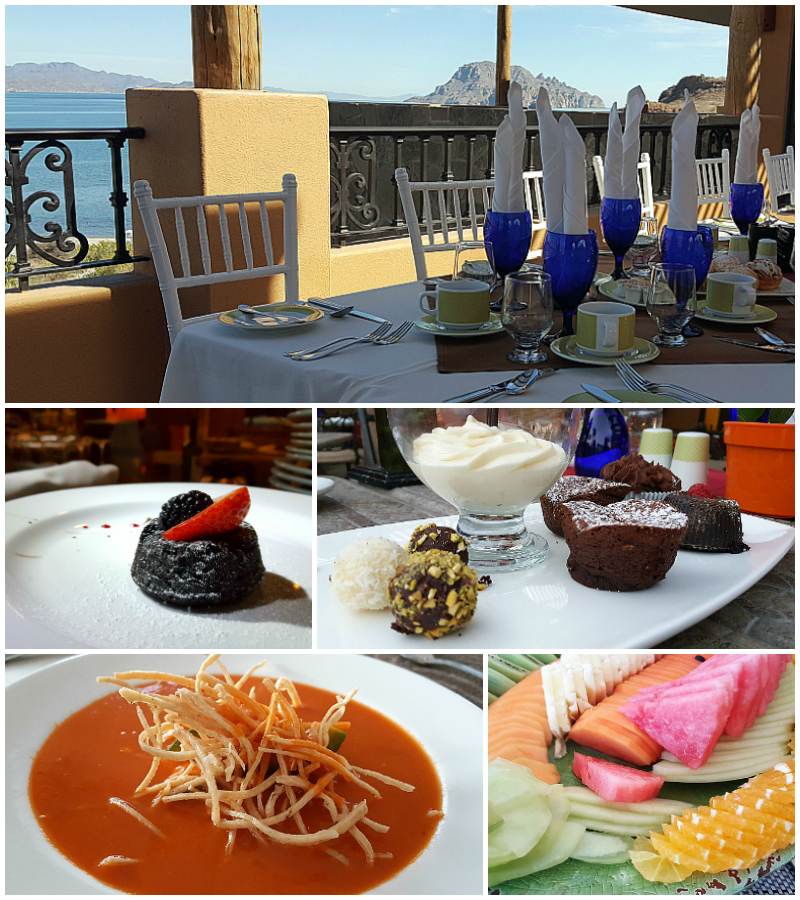 In addition to beer, wine, spirits and creative cocktails, the resort offers many non-adult beverages. Frozen fruit drinks, iced coffee and coconut water served in a fresh coconut were refreshing on the beach, by the pool and in the restaurants.
The food and drinks I had at Villa del Palmar were excellent. The pricing of their all inclusive package was well worth it, even for a vegetarian who only had a few adult beverages.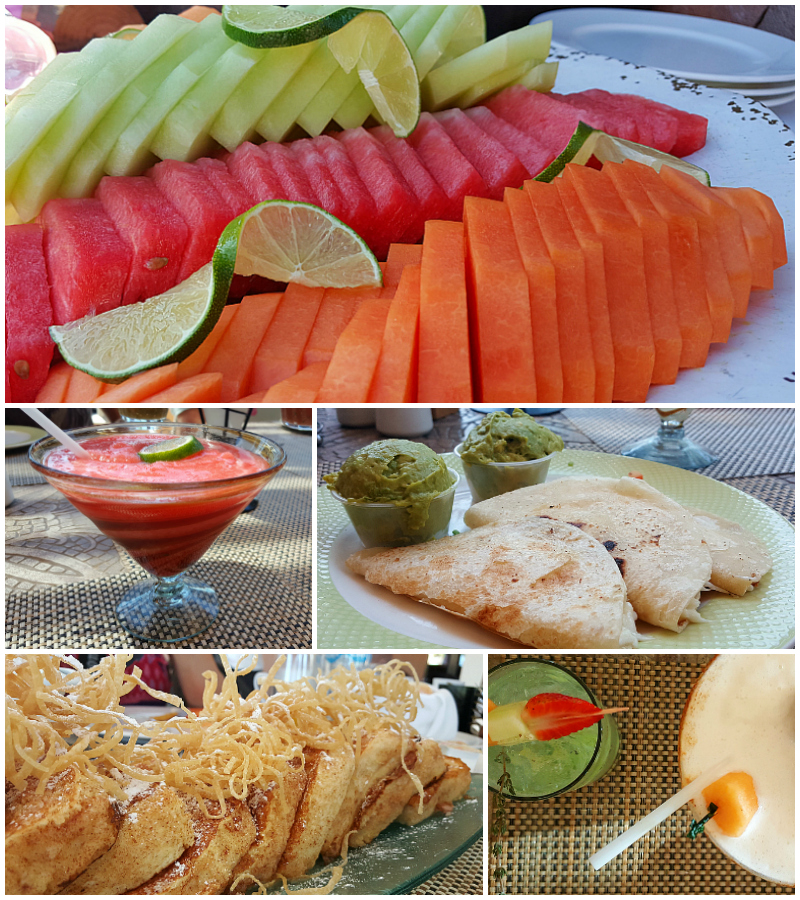 Baja California Sur
Mexico

Check out my other food travel articles, so you can plan your next adventure.
Thank you, Villa del Palmar Loreto for sponsoring this media trip!