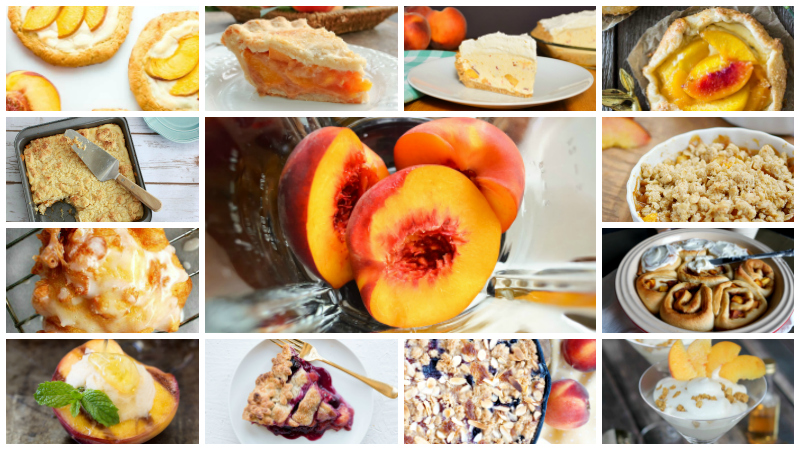 Peach season is just getting started, so I'm excited about all the peach dessert recipes I'm going to try.
When I was growing up, we had a peach tree in the back yard. We took pictures of it's progress as it went from a stick in the ground to a huge tree.
The branches would get so overloaded with peaches that we had to prop them up with ladders to keep the branches from breaking under the weight of the fruit.
Peaches are wonderful to eat fresh and can be used to create beautiful and tasty desserts. Following are links to some awesome recipes for pies, cakes, crumbles and more made with fresh peaches.
Peach Dessert Recipes
Fresh Peach Pie with All Butter Pie Crust from A Side of Sweet
The Perfect Peach Pie from Bunny's Warm Oven
Blueberry Peach Pie from A Side of Sweet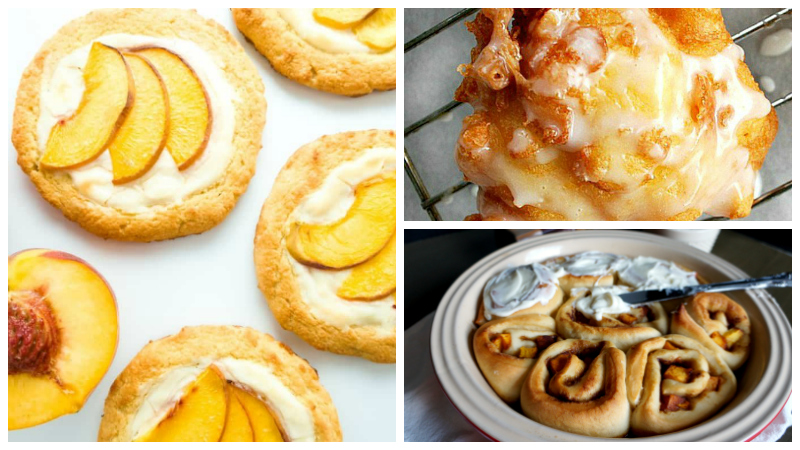 Peach Blueberry Buckle from The Baking Fairy
Fresh Peach Crumble for Two from Cooking with Curls
Vegan Gluten Free Peach Crumble from The Professional Mom Project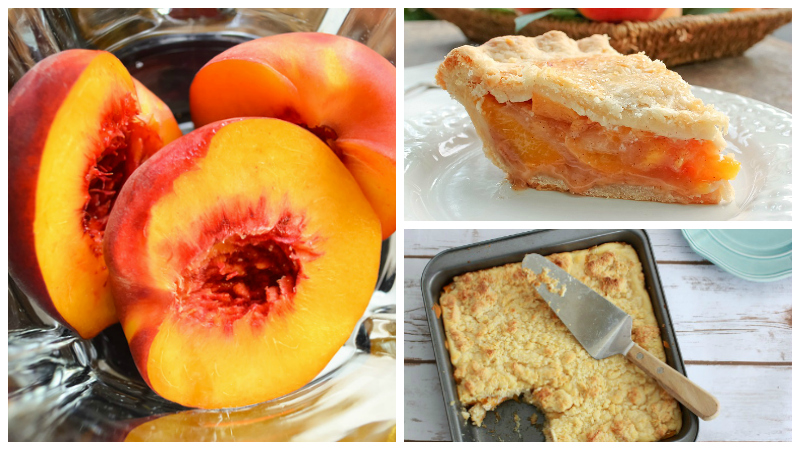 Slow Cooker Peach Crisp from Kalyn's Kitchen
Raspberry Peach Cobbler from Ann's Entitled Life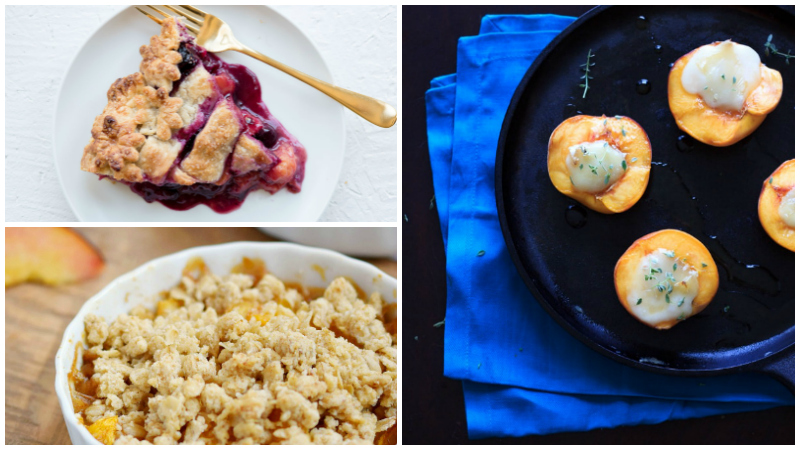 Peaches and Cream Bars from My Organized Chaos
Peach Crunch Cake from Walking on Sunshine
Mini Peaches and Cream Gallettes from Sugar Spun Run
Peach Upside Down Cake from Serena Bakes
Peach Cinnamon Rolls from The Baking Fairy
Fresh Peach Fritters from Bunny's Warm Oven
Low Carb Cheese Danish with Peaches from Wholesome Yum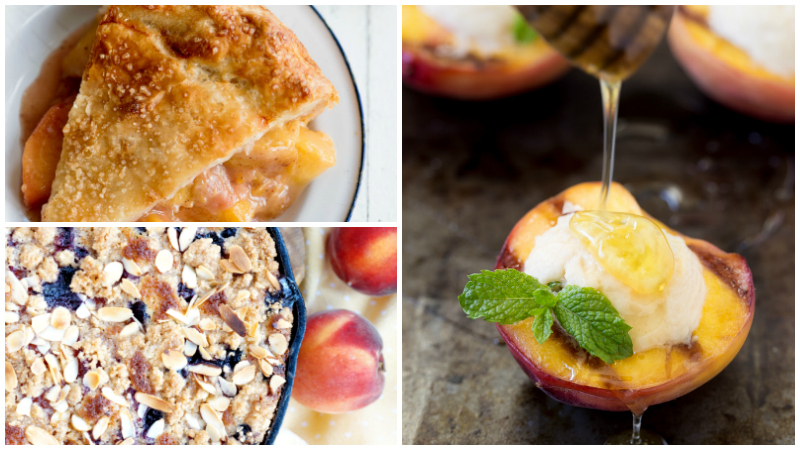 Baked Peaches from Cincy Shopper
Grilled Peaches with Honey from Cooking on the Front Burner
Honey Baked Peaches from Trial and Eater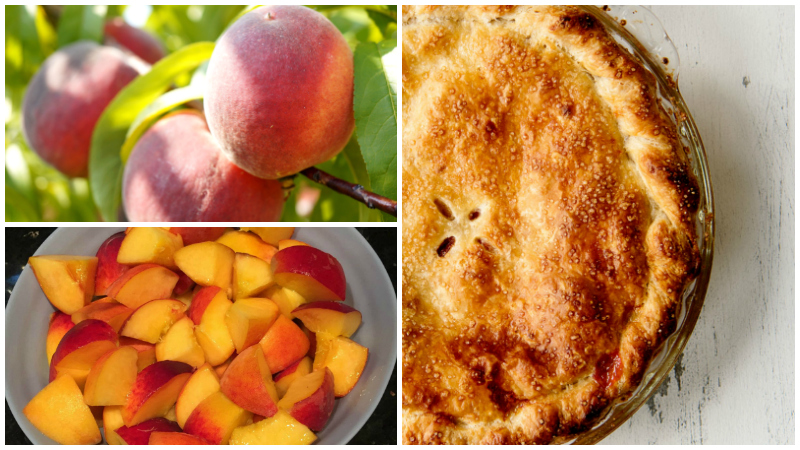 Boozy Peaches and Cream Parfait from My Organized Chaos
Frozen Peach Cheesecake from Serena Bakes
Is your mouth watering, yet? Mine is!
Check out my other recipe round ups, so you can have even more delicious fun in the kitchen! Since seasonal produce is so good for us, it's good to follow the seasons and adjust your menu throughout the year.