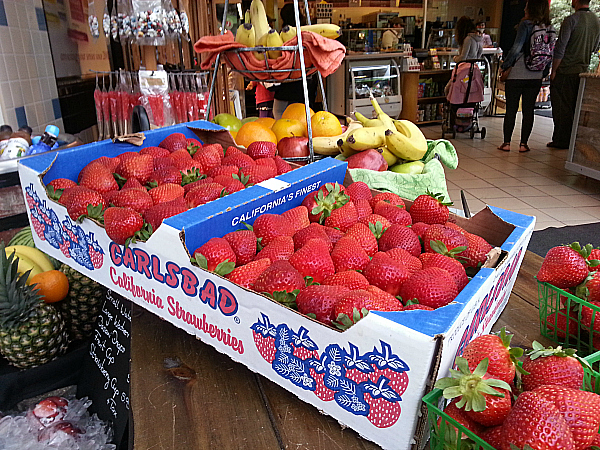 Theme parks are lots of fun, but not when you've got a belly ache from eating too much junk. As a vegetarian and lover of healthy food, I generally carry nutritious snacks in my purse for those times when I can't find 'feel good' food. On a recent visit to Legoland in Carlsbad, California, I was pleasantly surprised at the great food I found and didn't need to make do with my own snacks.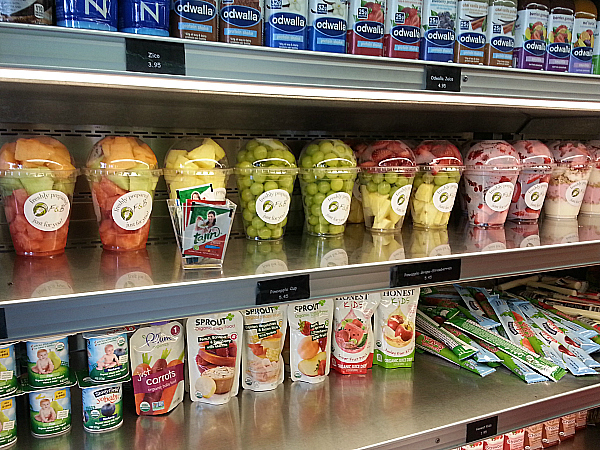 When you first walk through the gates, you'll find The Market that is filled with great choices for a meal or a snack. There is fresh fruit, yogurt, juice, salads and more. It was fun to see the kids get all excited about about starting the day with fruit.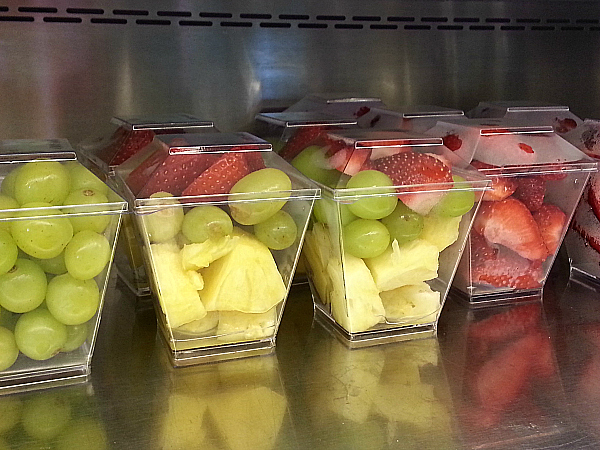 Carlsbad is known for their strawberries and these were delicious. I'm sure the fact that we drove by the strawberry fields on our way to Legoland helped us get our appetites worked up for strawberries.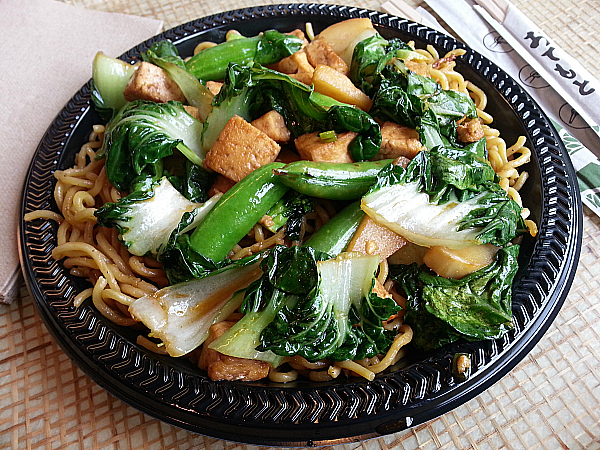 For lunch we stopped at Wok 'n Bowl Ramen that's right next to the new Heartlake City area of the park. I had the vegetable stir fry with tofu after confirming that the sauce was vegetarian. They cooked it while I waited using fresh veggies.
There are two options for the soup base for the ramen. If you choose the miso soup, it is vegetarian. Employees were friendly and knowledgable. They actually seemed like they were accustomed to having people ask about the ingredients.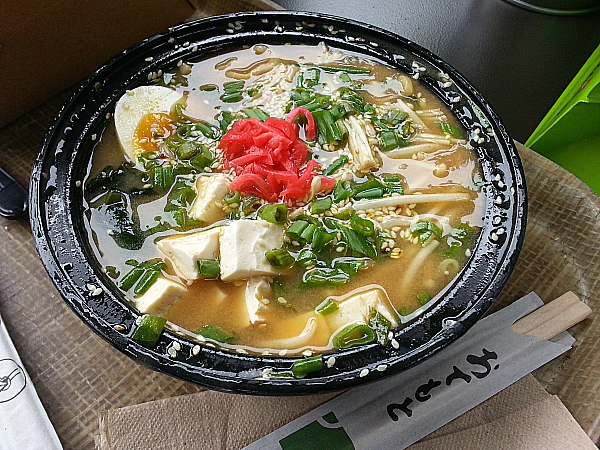 Another good choice for vegans and vegetarians is the Fun Town Market. They've got a big selection with food that will make kids and adults happy. They've got a salad bar and soups and stir fry that you can watch them prepare.
A day at Legoland is always fun, and it's even more fun when there is good food involved!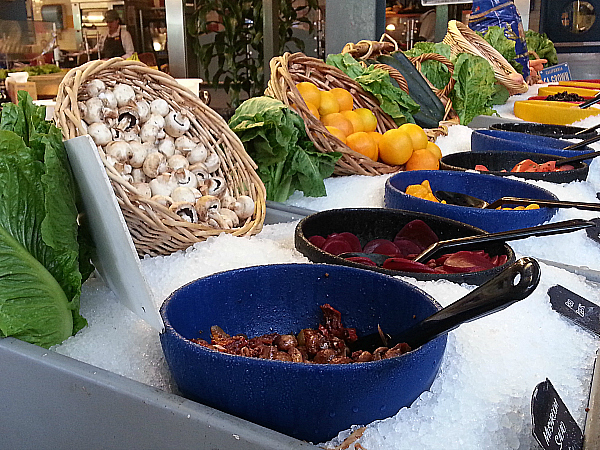 Legoland California
One LEGOLAND Drive
Carlsbad, California 92008
(760) 918-5346