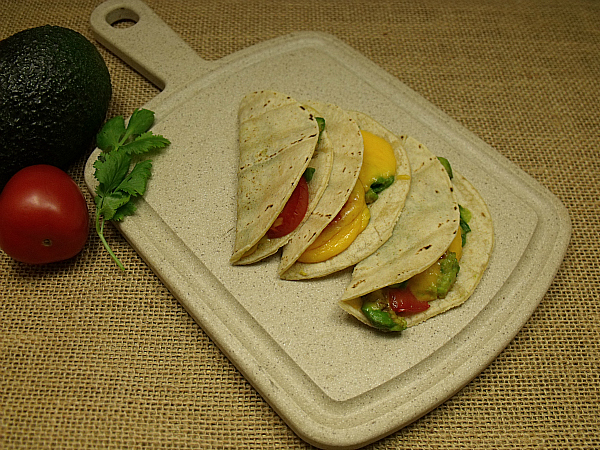 When it comes to tacos, the choice is usually "beef, chicken or fish." A vegetarian version can be just as satisfying without the meat.
As with many Mexican style meals, the ingredients are fresh and the it's easy to make 1 serving or enough to feed a crowd.
Vegetarian Soft Tacos
Ingredients:
Small Corn Tortillas
Avocado, mashed
Tomato, sliced
Cilantro
Lime
Cheese, sliced or grated
Instructions:
Pre-heat oven to 350º
Place tortillas on a baking sheet. Spread avocado on each. Add tomato and cilantro. Drizzle with lime juice. Top with cheese.
Bake for approx. 5 minutes until cheese is melted.
Remove from the pan and fold tortillas in half. Serve.
Tip:
Vegan "cheese" may be used instead of the cheddar in the photographs.