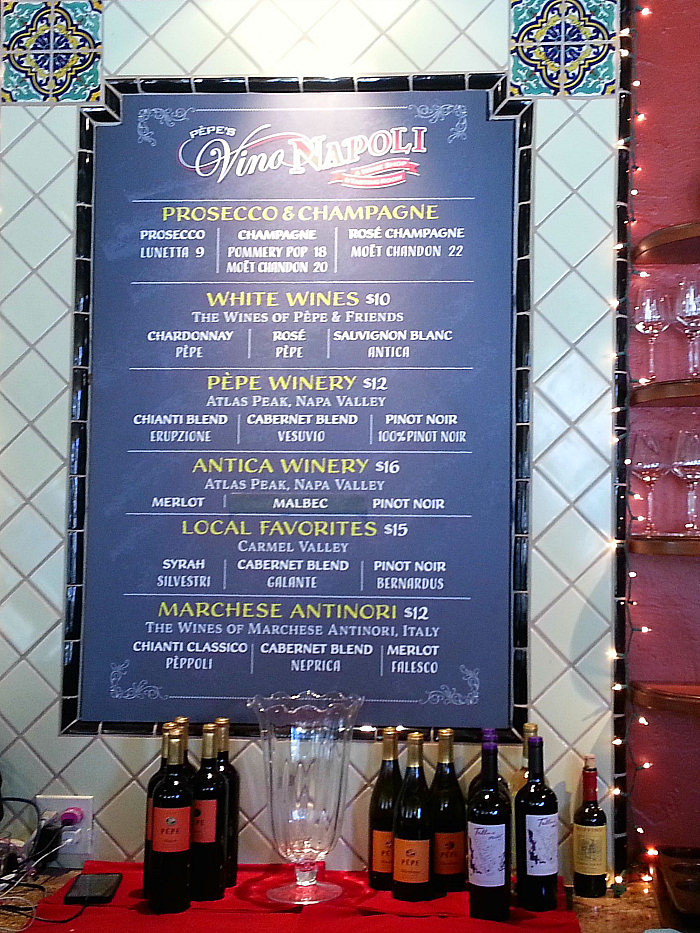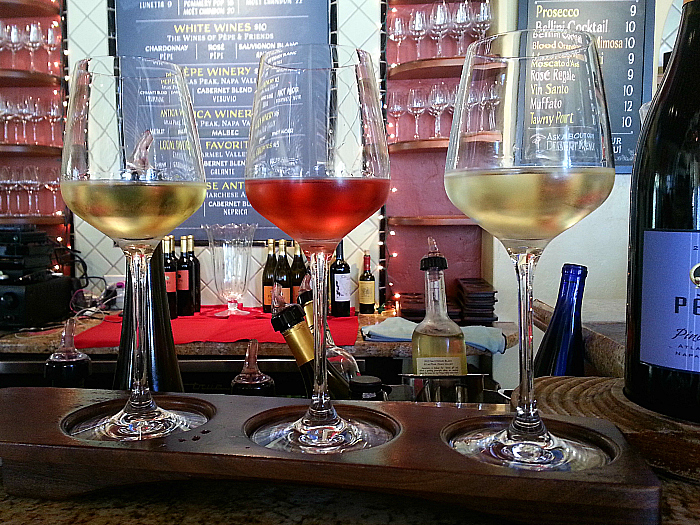 Carmel by The Sea – Vino Napoli Wine Bar
The Vino Napoli Wine Bar is one of the many wine tasting options in beautiful Carmel by The Sea and it has it's own distinct style.
They do offer flights of wine for tasting, but the atmosphere is more like a sports bar than the typical tasting room.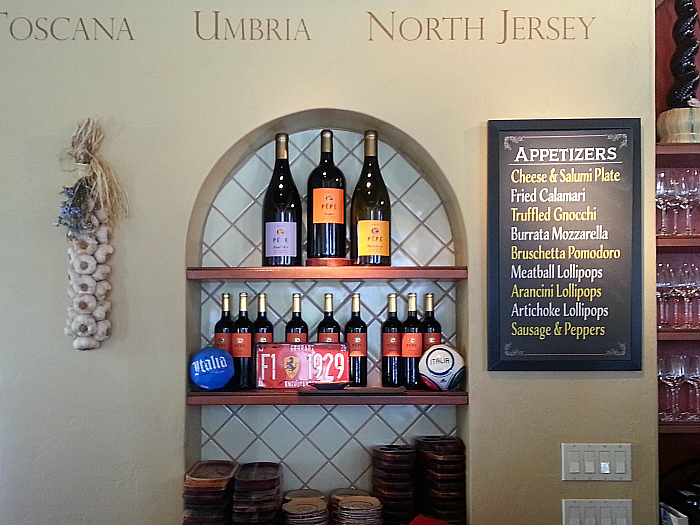 The wine bar is big and is great for socializing. There are large flat screen TVs for those who wish to watch sports.
It's a fun destination on it's own or a nice place to enjoy a flight while waiting for a dinner table at their next door restaurant, Little Napoli.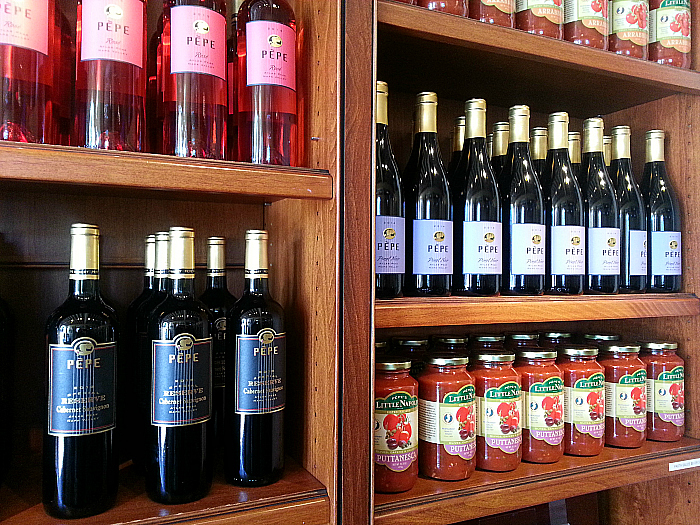 They serve what they call 'light appetizers," but it would be easy to make a meal out of them.
They have salads, cheese plates, gnocchi and some fun foods on sticks including meatball lollipops and artichoke lollipops.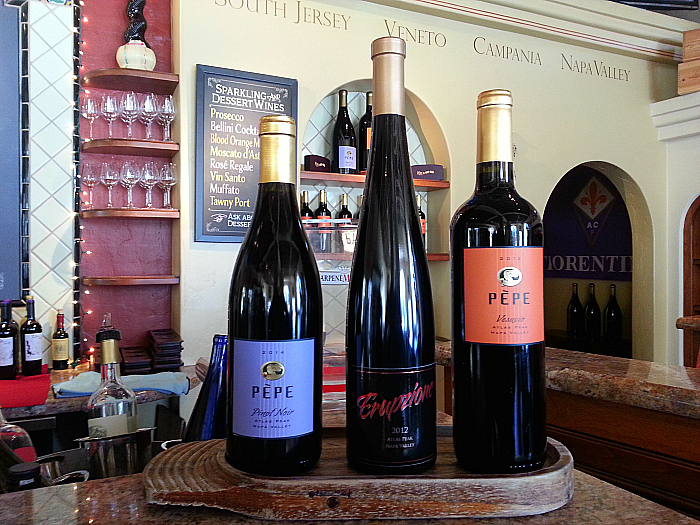 Tasting flights include three glasses and they pour generously.
The ones I sampled were from Napa, instead of Carmel, and they were all good!
Vino Napoli is good for wine tasting, but you can enjoy more than just a taste!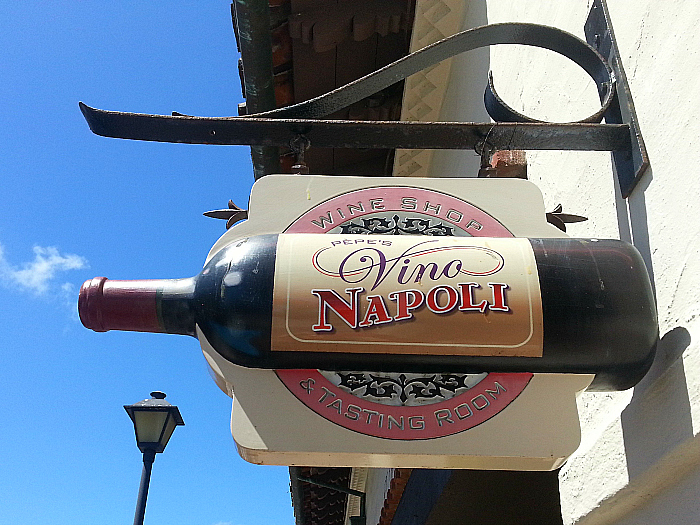 Vino Napoli
Dolores & 7th
Carmel-By-The-Sea, California 93923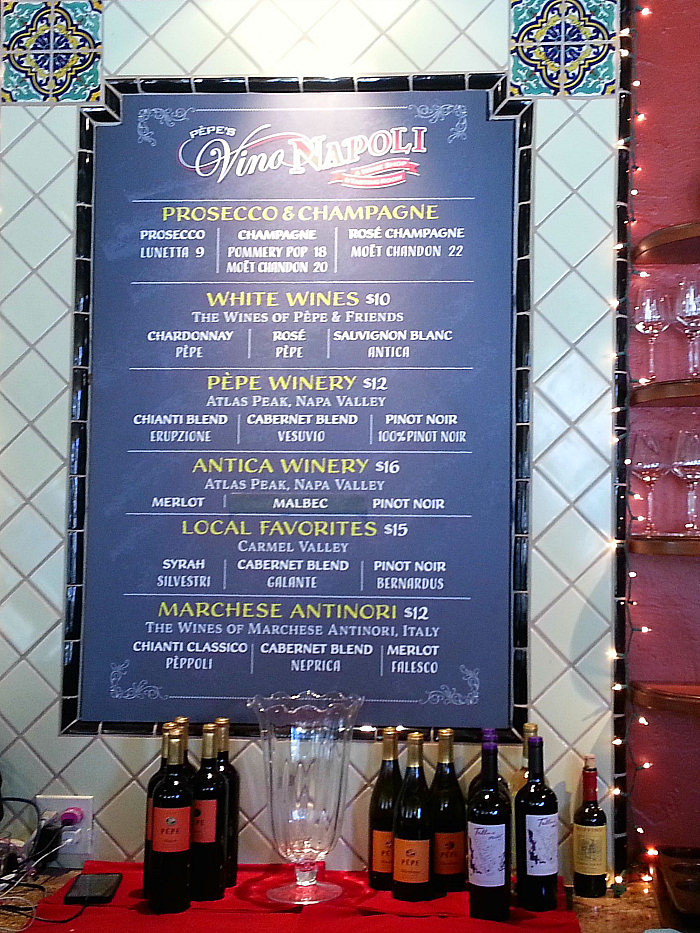 Check out my other food travel articles, so you can plan your next adventure.