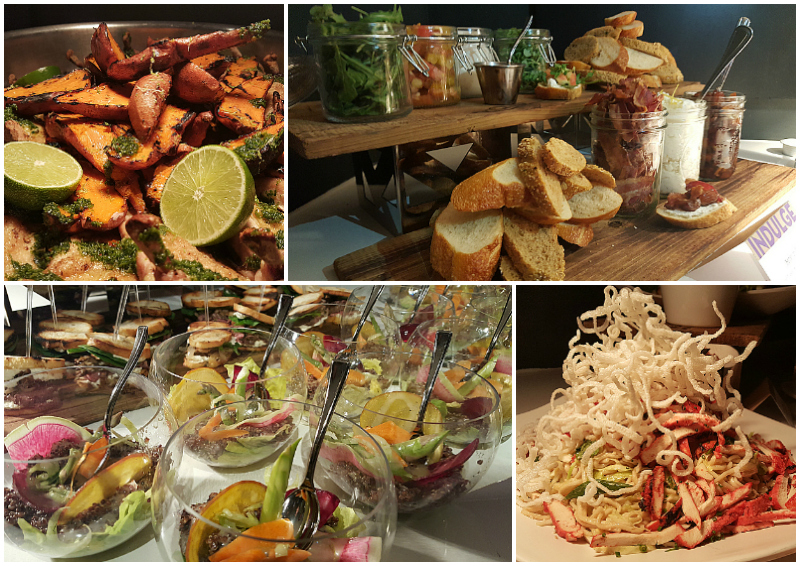 Have you ever wondered what celebrities and music industry VIPs eat at the Grammy Awards?  As you can imagine, they eat very well!
This week I got an advance look (and taste!) of the menu that was created for the 59th Annual Grammys. The meal was set up in Los Angeles at Staples Center in a VIP suite overlooking the stage that was being set up for Sunday's awards show.
The menu was created by Executive Chef Joseph Martin and his team. I had plenty to choose from as a vegetarian. Others also enjoyed the meat and seafood.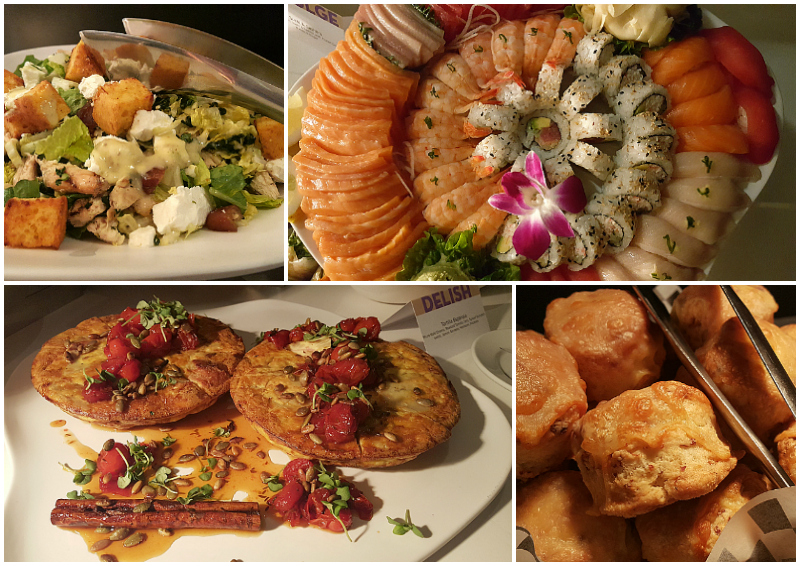 Following are the savory dishes on the menu for the 2017 Grammy Awards.
Lobster and Lemon Grilled Flatbread
Grape and Goat Cheese Flatbread
Garlic Chicken and Hummus Flatbread
Maple Bacon Cheddar Scones
Thai Shrimp Spring Roll
Rotisserie Chicken Salad with Goat Cheese
Sushi and Sashimi
Farmer's Salad
Grilled Steak Sandwiches with Heirloom Mushroom Jam
Braised Short Ribs and Caramelized Cauliflower
Earth and Land Tenderloin
Shrimp and Lobster Escabeche
Char Sui Chicken Salad
Tortilla Espanola
Chimichurri Chicken with Grilled Sweet Potato Wedges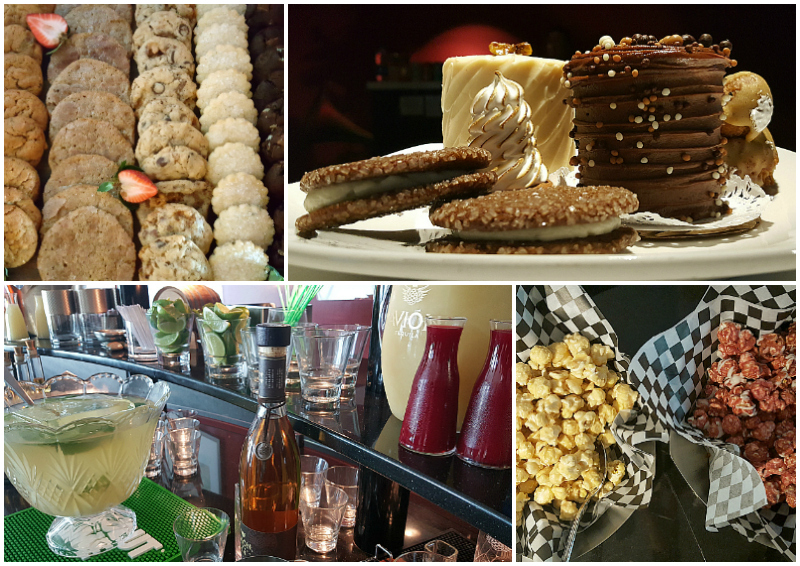 Sweet treats are also being served.
Two kinds of popcorn:
Lemon Heaven Popcorn
Red Velvet Popcorn
Monkey Business baked desserts:
Inside Out S'mores
Cake Monkey Carrot Cake
Huckleberry Donut with Maple Glaze
Ginger Bread Cookie Sandwich
Chocolate Malt Cake
DeLuscious Cookies:
Kimchi Peanut Butter Sriracha
Cinnamon Brulee
Chocolate Mint
Lavender Shortbread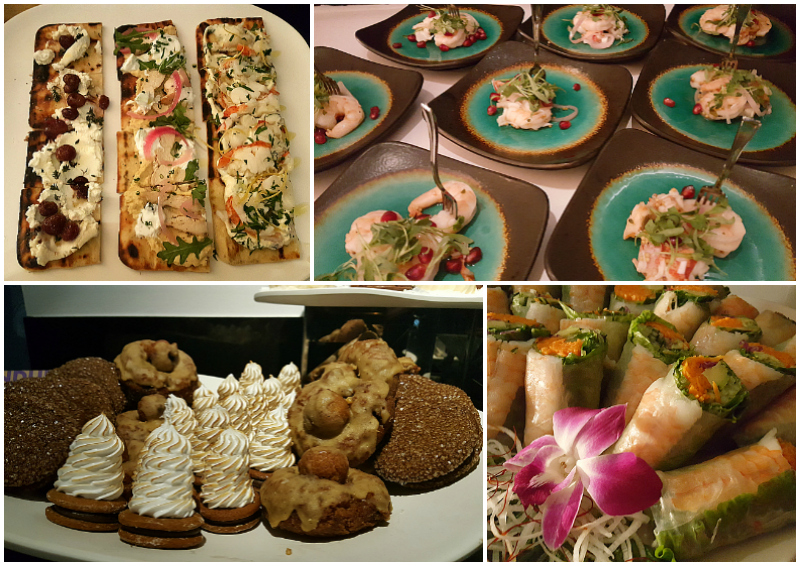 Everything I sampled was both beautiful and delicious. A few favorites were the Grape and Goat Flatbread, Farmer's Salad served in fish bowls and the Cake Monkey Carrot Cake. I'm going to attempt to recreate the flatbread at home.
They also have two signature cocktails for the Grammys. The 44 Thorns Margarita is made with Avion 44 Reserve Tequila and a housemade prickly pear syrup. Sublime features Absolute Lime and Blanc Belle Epoque Champagne.
The menu for the 2017 Grammy Awards is sure to be a hit among the celebrities and VIPs at the show!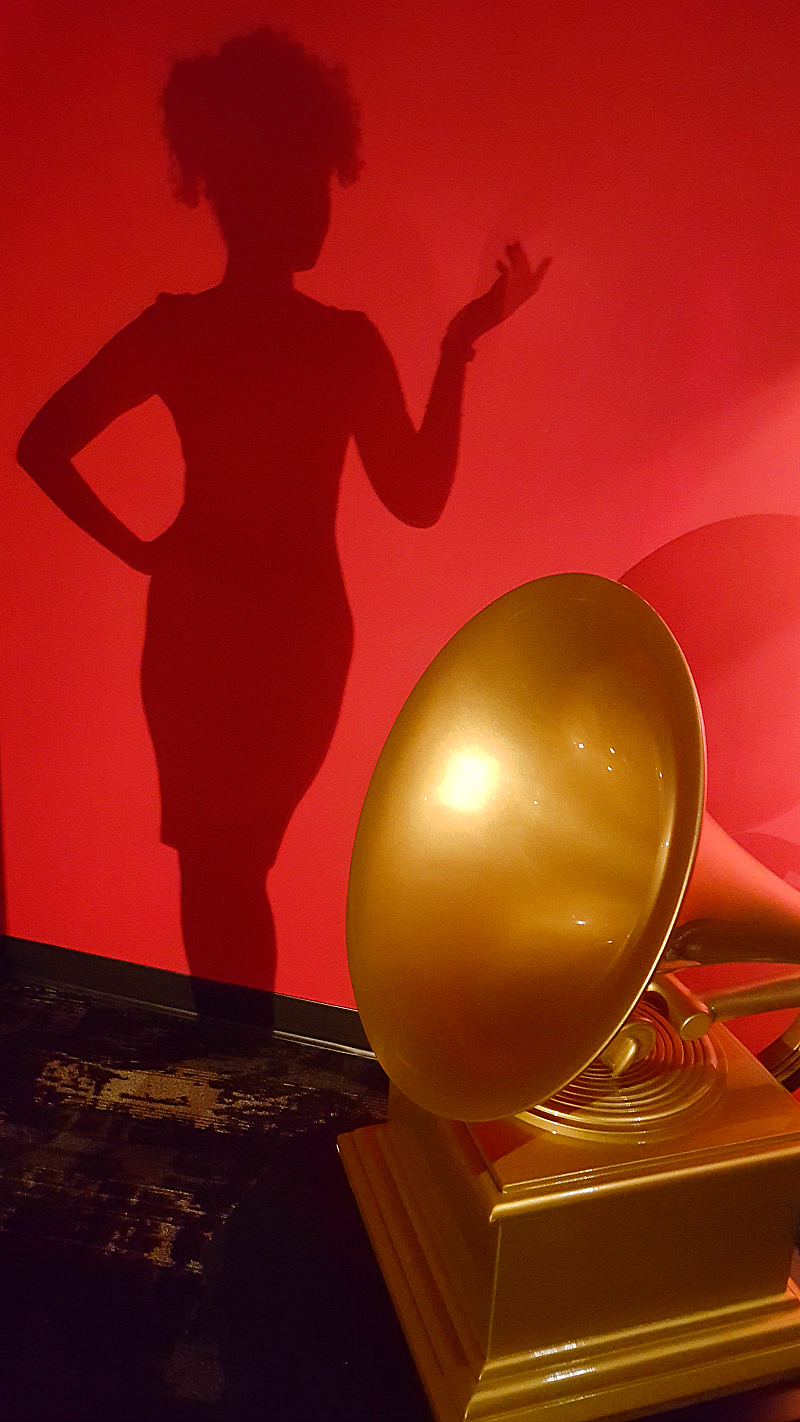 Photo above: Natalie Wachen, Staples Center Grammy Awards Suite