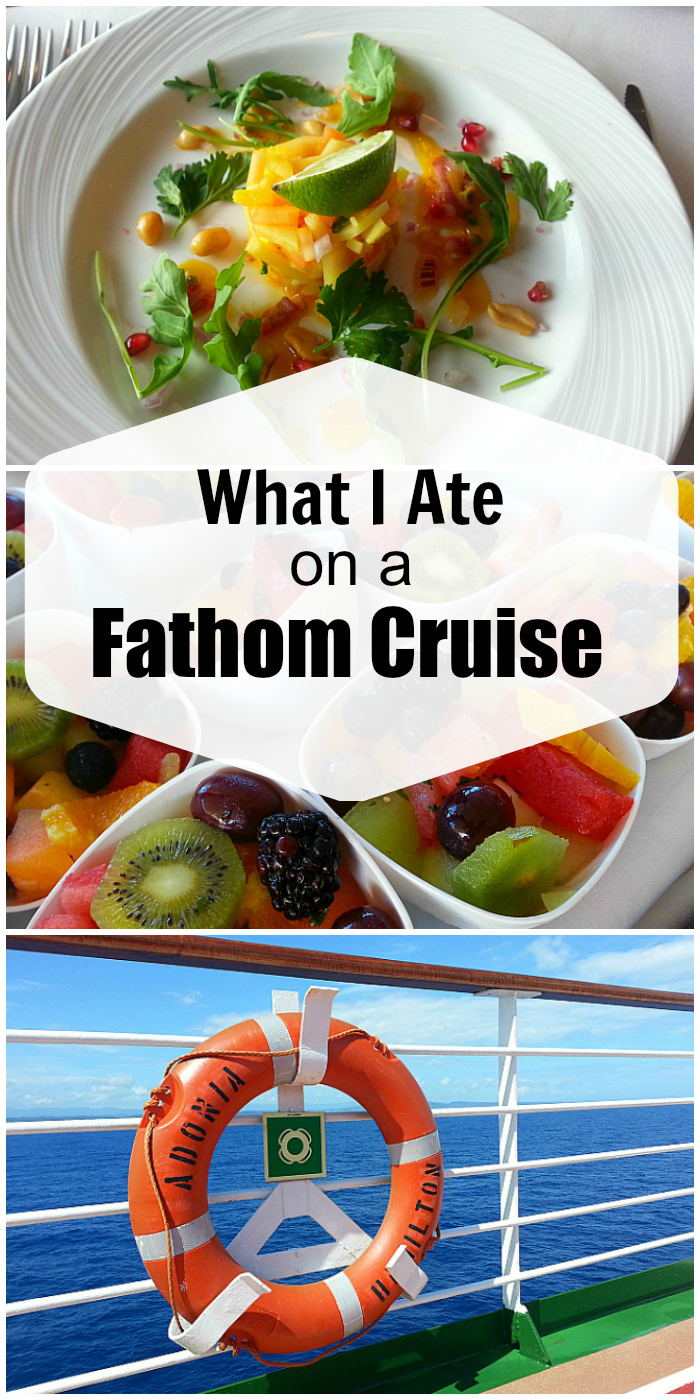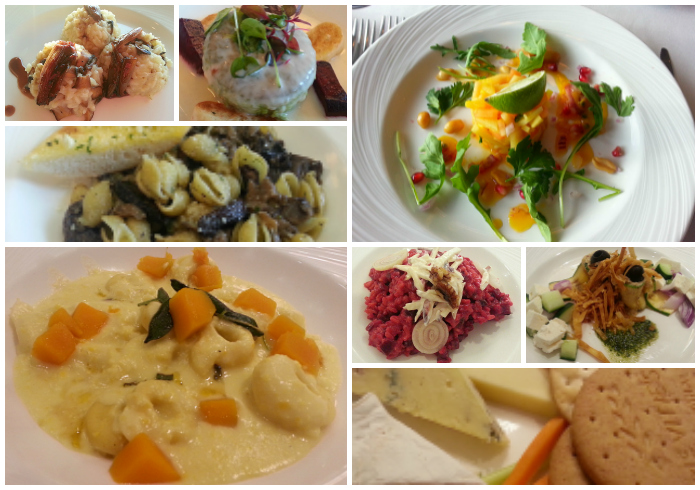 Dominican Republic Cruise Food
Yes, I did enjoy the Dominican Republic cruise food, when I cruised to Amber Cove.
Fathom is a brand new cruise line. They offer 7 day cruises from Sunday to Sunday out of the Port of Miami.
You can choose from heading to Cuba or the Dominican Republic on alternate weeks. I was on the 2nd ever sailing to the Dominican Republic.
Cruise food is legendary, but since this was a new cruise I didn't find much information online ahead of time.
Fortunately, the food was excellent and the waitstaff was experienced and provided great service on board.
I'm a vegetarian, so these photos are of my meat-free meals, snacks and desserts. Others enjoyed steak, lobster, fish, shrimp, mussels, chicken, rabbit and guinea fowl.
Vegetarian Cruise Food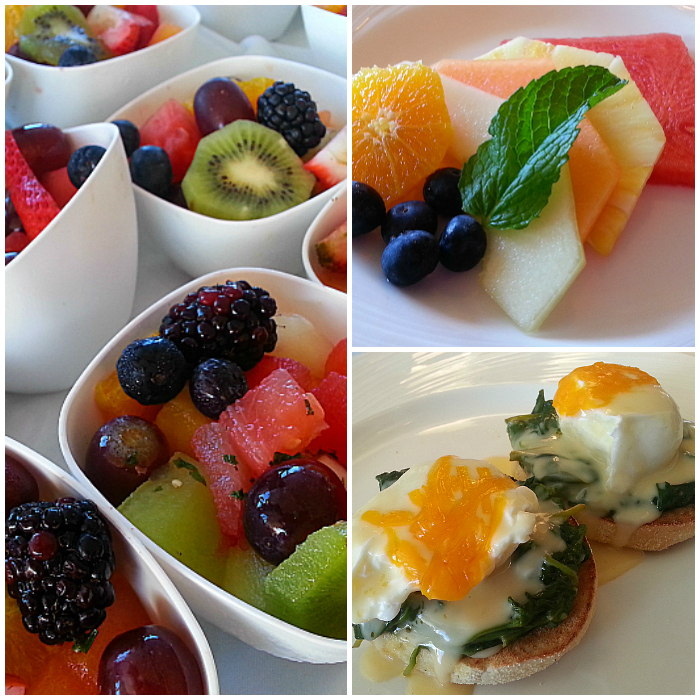 The Adonia is a small ship and doesn't have as many dining options as larger ones.
There was definitely plenty to eat, but they don't offer room service and food is not available 24/7.
Pacific Restaurant is the main dining room. Once I discovered it, I really didn't want to eat anywhere else. The food and service was that good.
They are open for breakfast, lunch and dinner, except on port days they are closed during lunch. There are no set seatings for dinner. Y
ou can request a private table or you can join a group table. Some passengers did dress for dinner, but overall this is a casual cruise line.
Service was top notch, but gowns and suits were not required.
Lunch and Dinner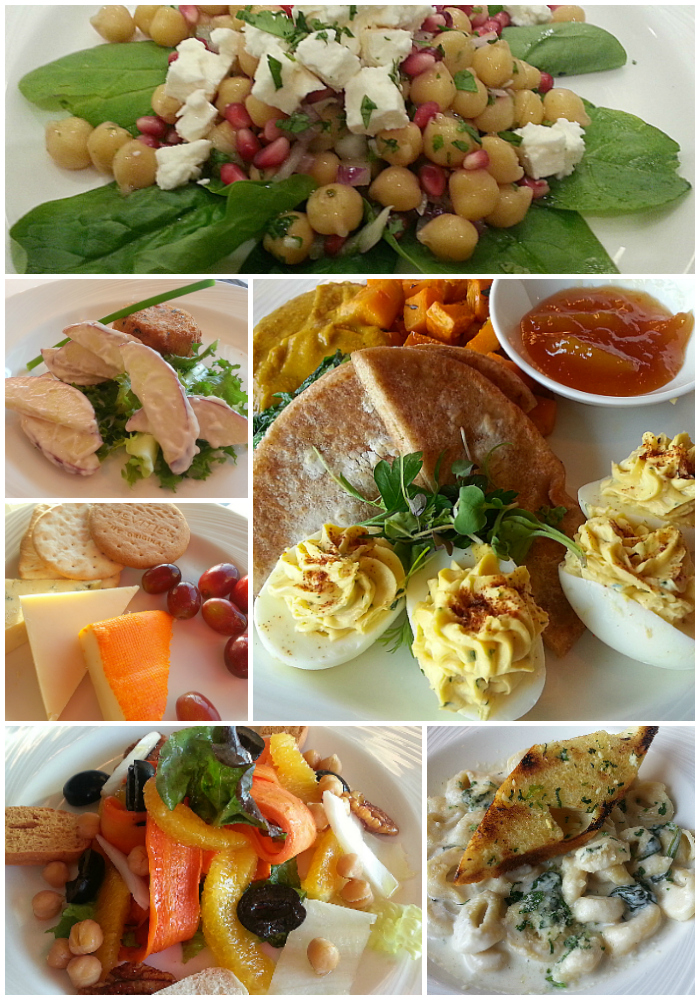 The Conservatory Buffet is on the same deck as the pool, so it's convenient for guests to pop in between other activities.
They serve breakfast, lunch, dinner and snacks. Often there are dishes that are similar to what is being served at the Pacific Restaurant.
The Lido Cafe is outside by the pool.
They are open in the afternoon and serve things like BBQ, Caribbean dishes, burgers, fries and salads.
The Ocean Grill offers specialty dining for an extra fee. ($15 at lunch or $25 at dinner).
I was perfectly happy with the Pacific Restaurant, so didn't try it. I heard from others that it was well worth the charge.
Water, lemonade, tea and coffee are included for all passengers.
Other beverages are available to purchase. They don't currently offer beverage packages, so guests need to pay by the glass or bottle.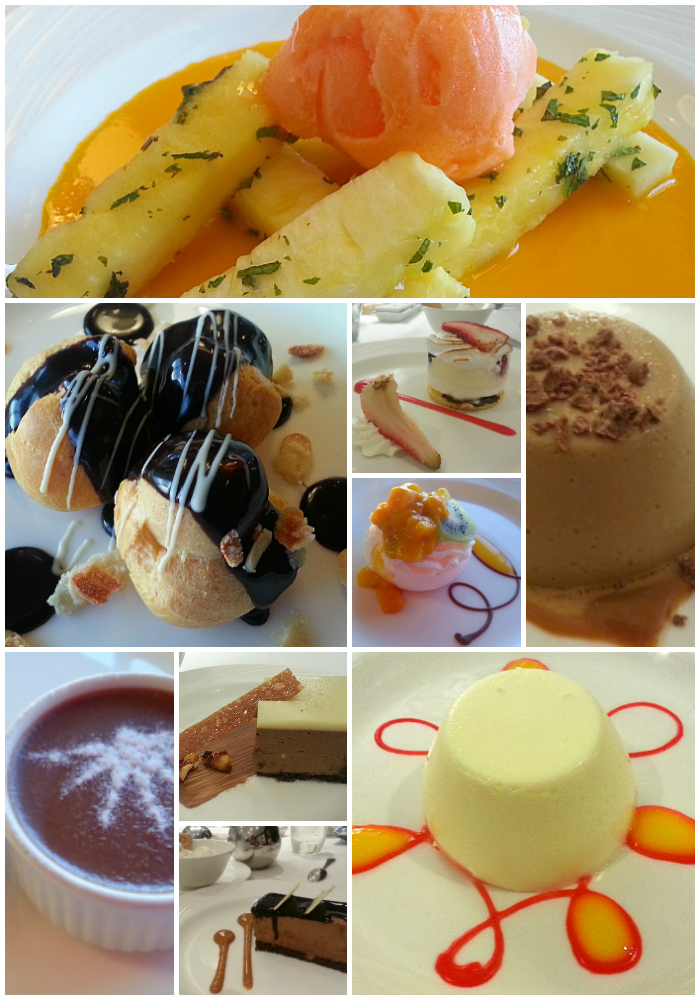 The food and service were excellent.
I especially liked their salads and anything made with mushrooms. As a vegetarian with food allergies, it's sometimes difficult to eat out.
There were more than enough vegetarian dishes for me to eat on the cruise.
They really did a great job with the many food options!