The Dominican Republic is well known for their chocolate production. The cultivation, processing and exporting of raw cacao and other cocoa products is a large portion of their economy and they do it well!
Much of their chocolate makes it's way to the US and Europe. When I was in Puerto Plata, I took the opportunity to eat fine Dominican chocolate and learn more about it. I visited Chocal, a small women's cooperative, and Del Oro, a larger chocolate factory.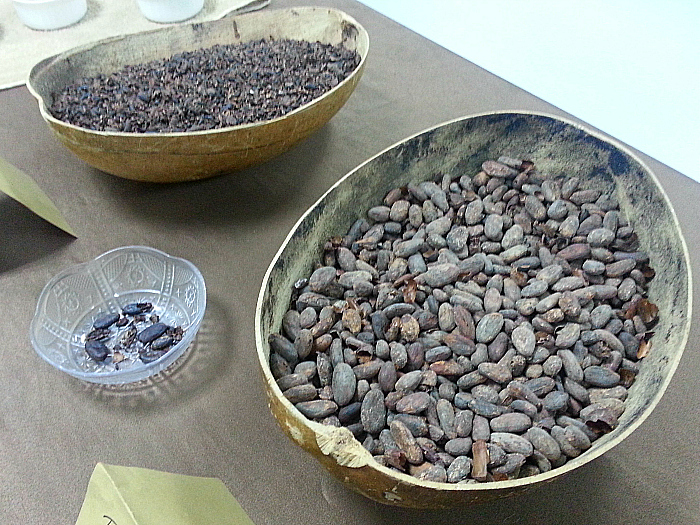 The factory tour is free, but you'll probably end up spending money while you are there. We were greeted warmly when we first arrived. We started off by sampling rich chocolate brownies and hot chocolate. Then we watched a short video about the history and process of chocolate production.
After that, we got to see what cacao looks like at different stages and we saw some of the large equipment that is used to produce their chocolate. The techniques they use to temper it, make for a firmer chocolate that won't melt too fast on a hot day.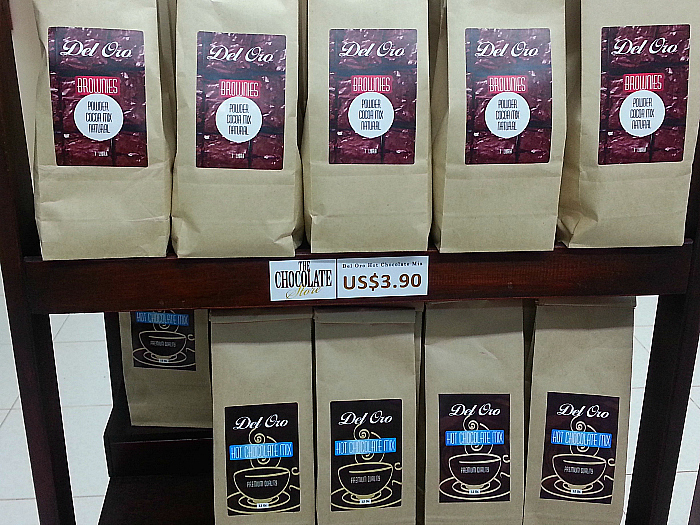 Once our questions were answered, our guide escorted us to the gift shop. There is a glass sided, enclosed room filled with chocolate bars. The aroma was the most wonderful thing! It was magical to be completely surrounded by the smell of chocolate.
Del Oro produces chocolate bars (white, milk, dark milk, and darks in a variety of percentages) and chocolate candy. They also have hot chocolate mix, brownie mix, cocoa powder and cacao nibs. Their Pirates Booty brand chocolate bars include a touch of Dominican rum.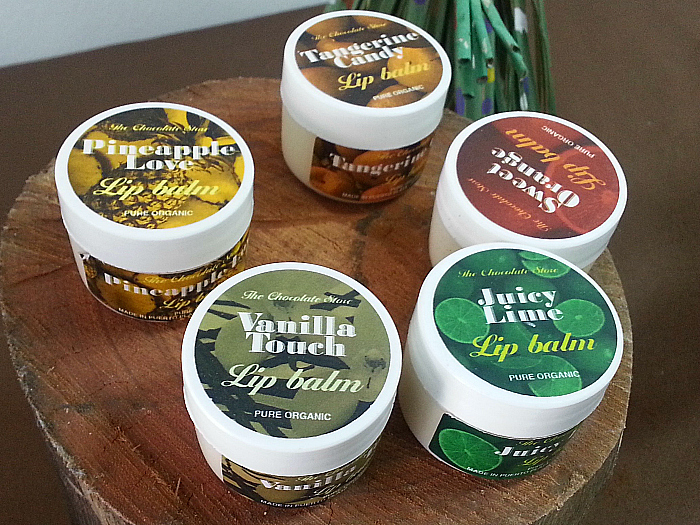 The gift shop also has a good selection of other Dominican products – bath and body products, vanilla, rum, sauces, jewelry, beverages and other 'touristy' items. I ended up purchasing chocolate bars, hot cocoa and cocoa powder. The quality is noticeably better than the typical US grocery store cocoa. It's fresh and full of flavor.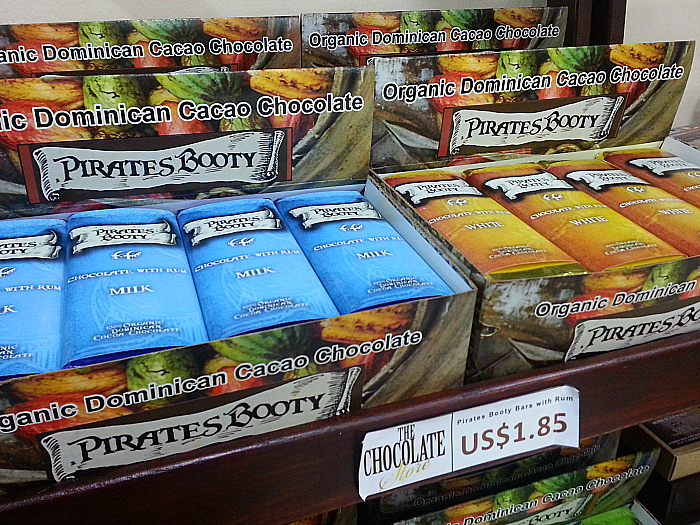 There is a shady seating area just outside, where you can relax with a cold drink and fresh baked brownie.
Prices are good and clearly listed in US Dollars. Credit cards are accepted. I do attempt to practice my Spanish when I'm traveling, but the friendly staff spoke English.
I enjoyed the tour and shopping. It was interesting to see the similarities and differences between the Del Oro factory and the Chocal women's cooperative. Both produce delicious cacao products, but they are different. I'm glad I purchased both brands.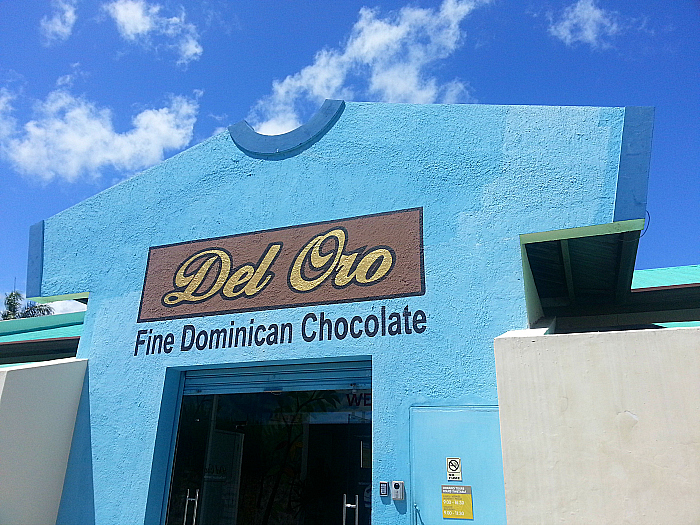 Del Oro
Fine Dominican Chocolate
Puerto Plata
Dominican Republic