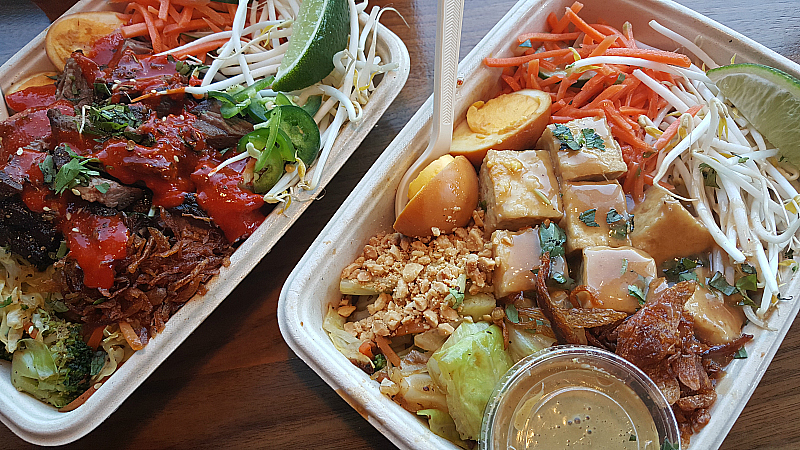 Asian Box has arrived in Orange County! This is a very good thing.
The fast casual restaurant is conveniently located near UC Irvine. Service is quick, but this is NOT 'junky fast food.'
Asian Box meals are made from scratch and prepared fresh to order. Everything is gluten free. Nothing is fried and they don't have freezers. Meals are prepared using sustainable real food – no hormones, no antibiotics, no pesticides.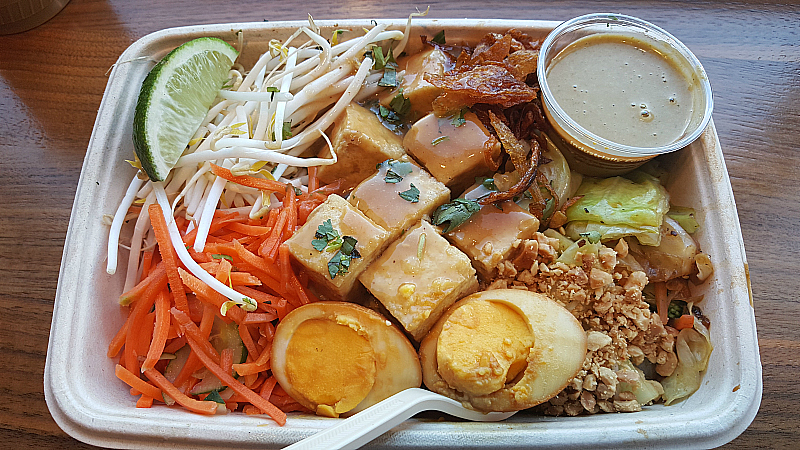 It's easy to customize your own box. They have a big sign that clearly lists the steps and choices. I chose a base of chilled rice noodles and added tofu, sauces, veggies, peanuts and other toppings. As a bonus, I added a caramel egg. My food was delicious and very filling. I ate part of it there and took the rest home.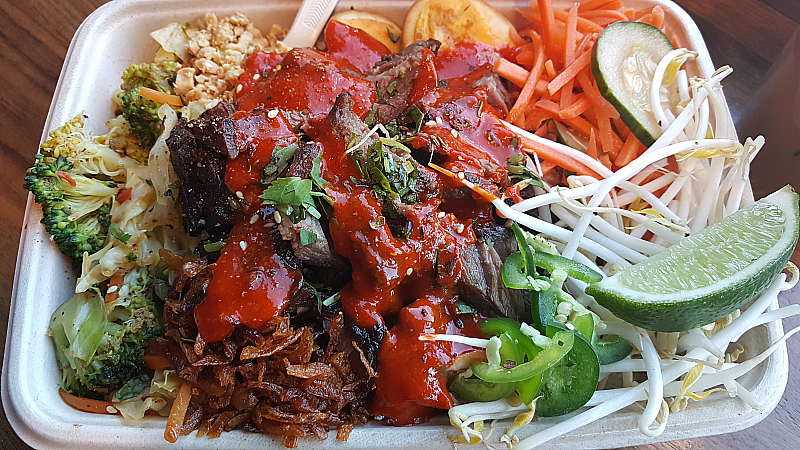 My son ordered one of the Chef's Signature Boxes, The Ox Box, that has a double portion of beef and is topped with Sriracha. We were both happy with our meals!
I had a Vietnamese Chicory Iced Coffee and my son had a Numi Boxed Blend Iced Green Tea that was served with fresh mint leaves. Both were refreshing and complemented the meal nicely. They also have boxed and bottled beverages that you can grab to go.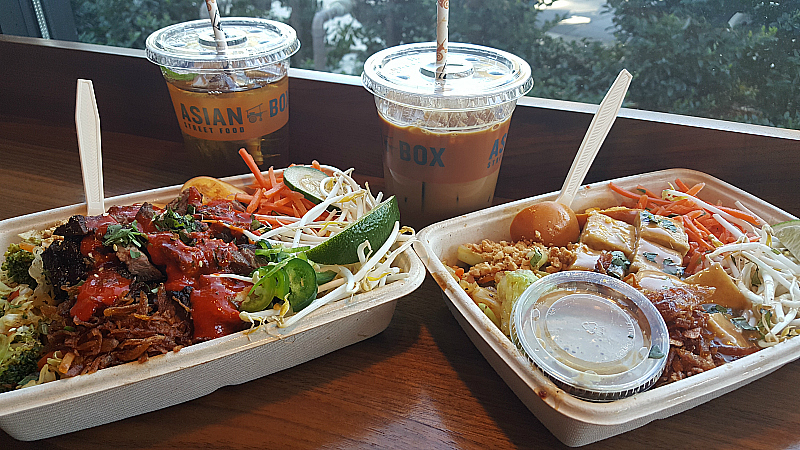 The restaurant has indoor tables and an outdoor patio. If you're inside, you'll find outlets at the tables that you can use to charge your phone or power a laptop or tablet. It's a great place to stop by for a quick bite or to get some work done while you linger over your meal.
Asian Box has satisfying feel-good food and a comfortable atmosphere. I will be back!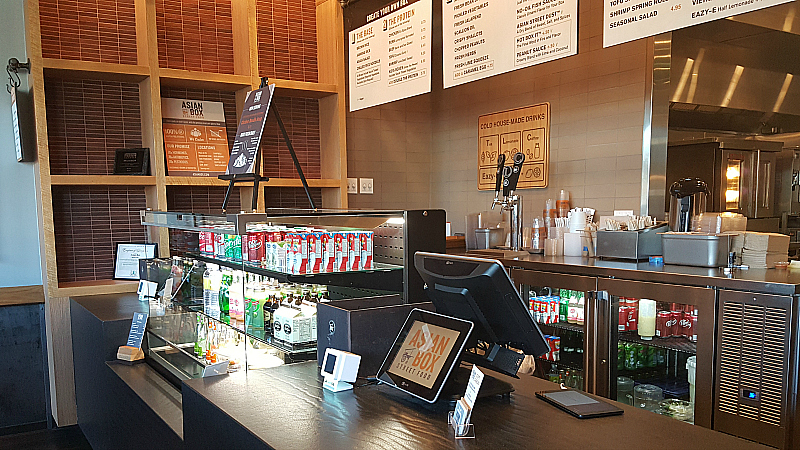 Asian Box
4503 Campus Drive
Irvine, CA 92612