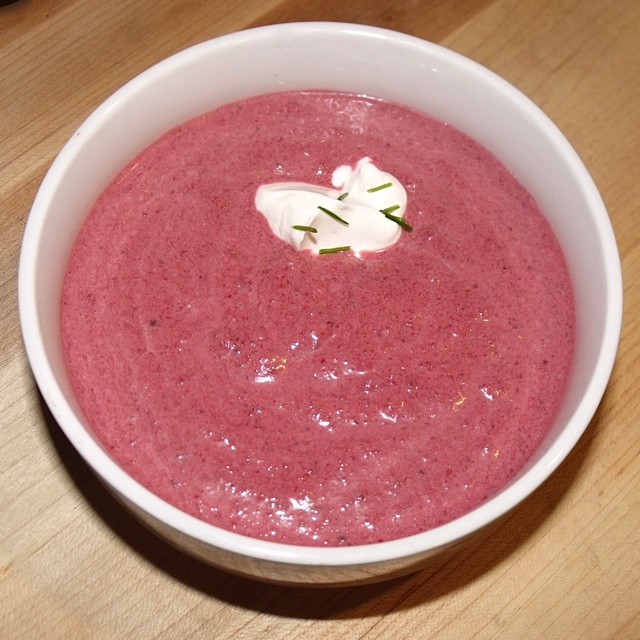 Cold and Creamy Beet Soup
I love traditional cold borscht and enjoy this variation on the classic. The creamy beet soup is pretty and simple to prepare. You can even make it the night before you plan to serve it. The recipe can easily be doubled or tripled if you'll be feeding a crowd.
Ingredients:
1 pound Melissa's Peeled Steamed Baby Beets
1 large onion, chopped
2T butter
2 cloves garlic, chopped
2 cups water
3T Holland House Sherry Cooking Wine
1 cup sour cream + extra for garnish
chives, chopped
Instructions:
Add butter, onion and garlic to pan. Cook for 5 minutes on medium heat.
Add water and beets. Bring to a boil and then simmer for 20-30 minutes.
Remove from heat.
Blend ingredients. I use an immersion blender while the soup is still in the pan and leave some texture. Another blending method can be substituted.
Stir in cooking sherry and sour cream.
Chill until cold all the way through.
Garnish with sour cream and chives. Serve.