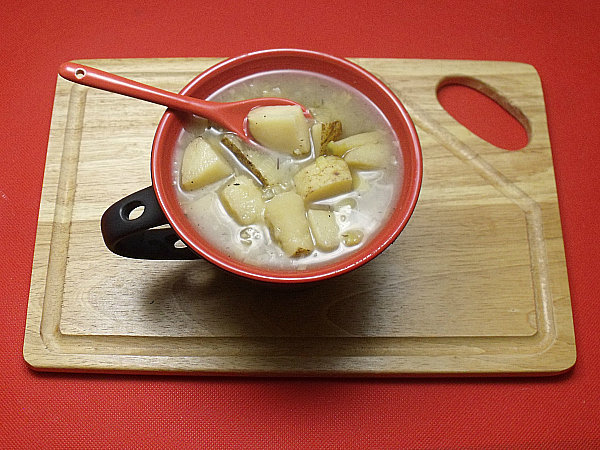 Soup is great as a satisfying, comforting and easy to prepare meal. This slow cooker version of potato leek soup only took me a few minutes of prep time and the Crock-Pot did the rest of the work. I used a seasoning mix that was meant for chicken, but it worked well as a vegetarian (vegan) soup without any meat added.
Crock-Pot Potato Leek Soup
Ingredients:
2 pounds potatoes, cubed
3 Belgian-style leeks, sliced
4 cups water
1/2 cup Holland House white cooking wine
1 Pkg Crock Pot Savory Herb Chicken Seasoning Mix
Instructions:
Add all ingredients to Crock-Pot.
Cook on high setting for 4-5 hours until potatoes and leeks are tender.
Serve as is with chunks of potatoes or use an immersion blender to partially or completely blend the soup.