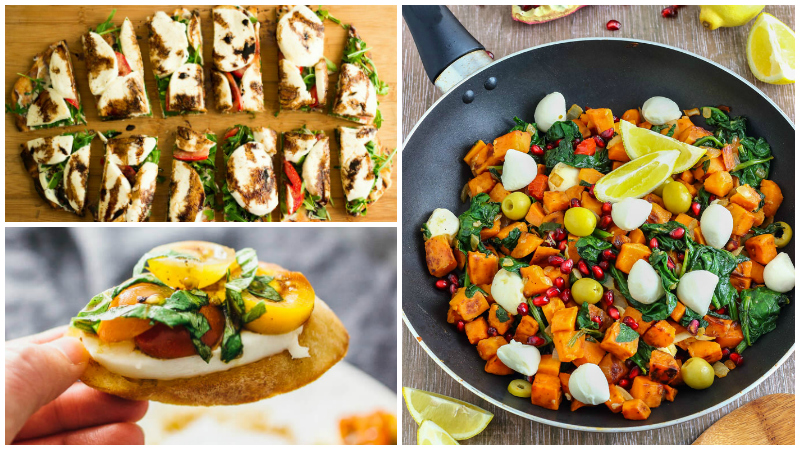 Don't you love fresh mozzarella cheese? After a recent visit to the Angelo & Franco cheese factory, I was inspired to put together a list of fresh mozzarella recipes from food bloggers.
Angelo & Franco are "the mozzarella guys." Their factory is in Hawthorne, near the Los Angeles International Airport and adjacent to SpaceX. They are both from Italy and have brought their passion for fine Italian cheese to the United States, which is a very good thing.
Mozzarella, Burrata and Ricotta are their specialties. Production is started in the morning and completed later on the same day. Since these are fresh cheeses, there is no need to age them. They are shipped off to stores and restaurants soon after they are made, packaged and chilled.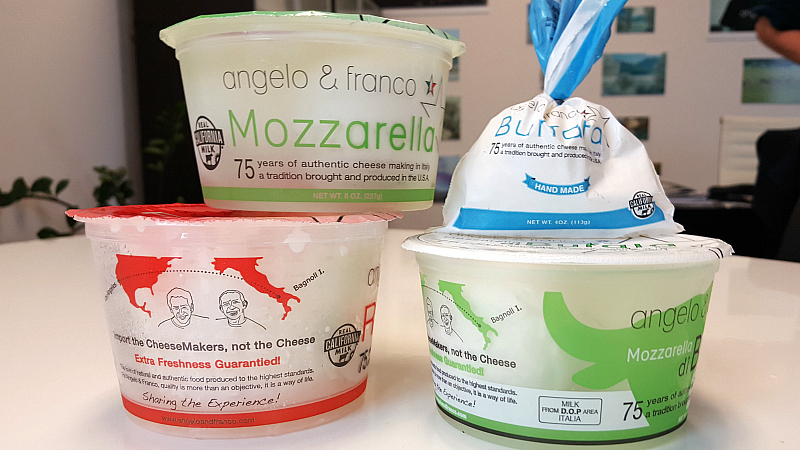 The cheese is absolutely delicious and authentically Italian. They keep tight control on their cheese making processes, so that each batch has the perfect texture and taste. The flavor is good right out of the package and it melts beautifully when cooked.
Angelo & Franco cheese is currently available in California, Nevada and Arizona. Here in Southern California, I can get it at Costco, Whole Foods and Pavilions. With these fresh cheeses, you can experience a little bit of Italy at home.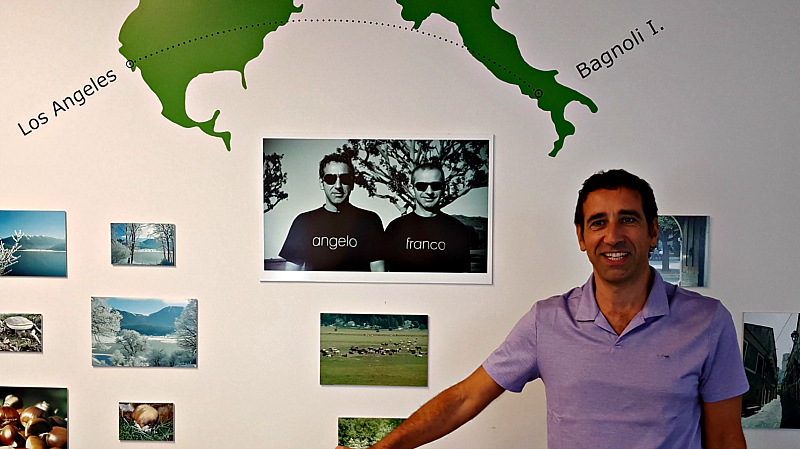 Here are some delicious and beautiful fresh mozzarella recipes from food bloggers. Which ones will you be trying first?
Grilled Polenta with Fresh Mozzarella from Two Healthy Kitchens
Avocado Caprese Salad from Food n Service
Cucumber Caprese Salad from Ann's Entitled Life
Mediterranean Sweet Potato Hash from Happy Foods Tube
Fried Rosemary Mozzarella Balls from The View from Great Island
Mozzarella Stuffed Garlic Monkey Bread from Sugar, Spice and Family Life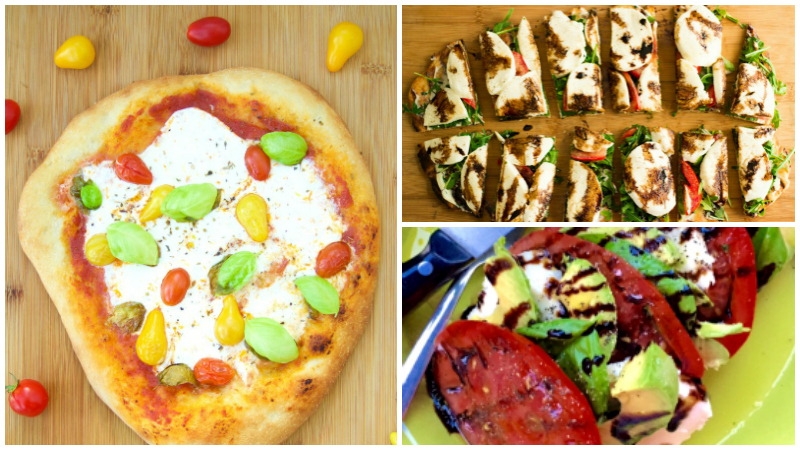 Easy Caprese Salad from Savory Tooth
Cherry Tomato and Mozzarella Balls Caprese Salad from Thrifty Jinxy
Tortellini Mozzarella Skewers from Small Town Woman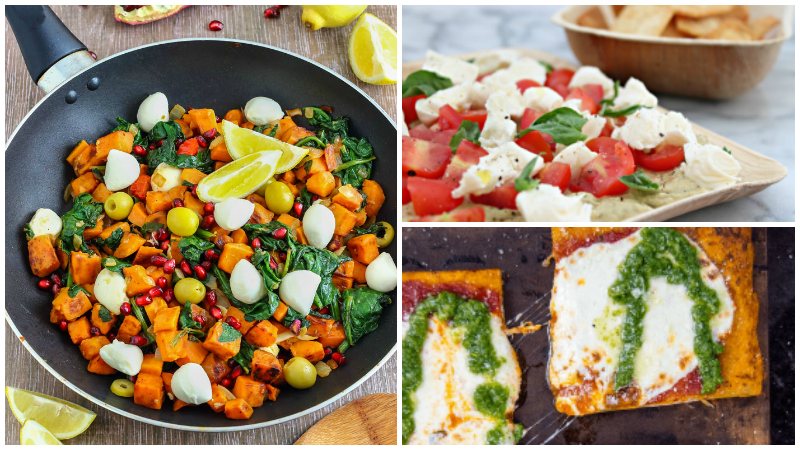 Bruschetta with Mozzarella from Savory Tooth
Mozzarella Basil Garlic Roasted Tomatoes from Small Town Woman
Fried Mozzarella Balls with Tomato Dip from Happy Foods Tube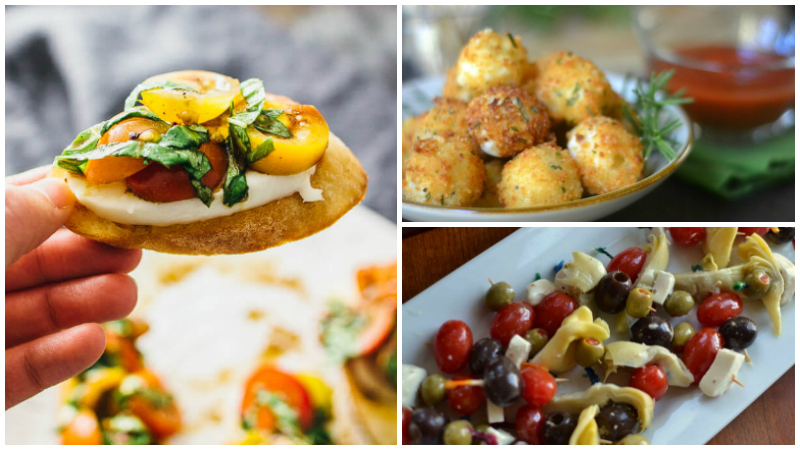 Fresh Mozzarella and Arugula Grilled Pizza from Joy Filled Eats
Margarita Pizza from The Starving Chef
Delicious Burrata Pizza from Living Sweet Moments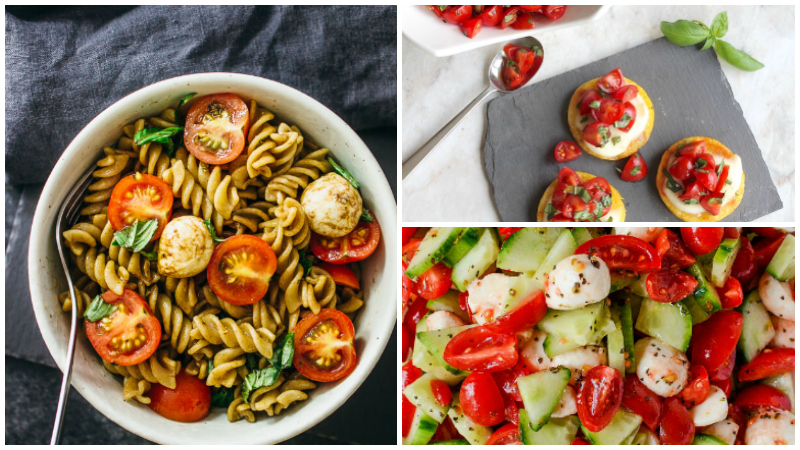 Italian Fried Mozzarella Sandwich from The Petite Cook
Caprese Hummus Dip from Cooking with Books
Peach Caprese Salad from Trial and Eater