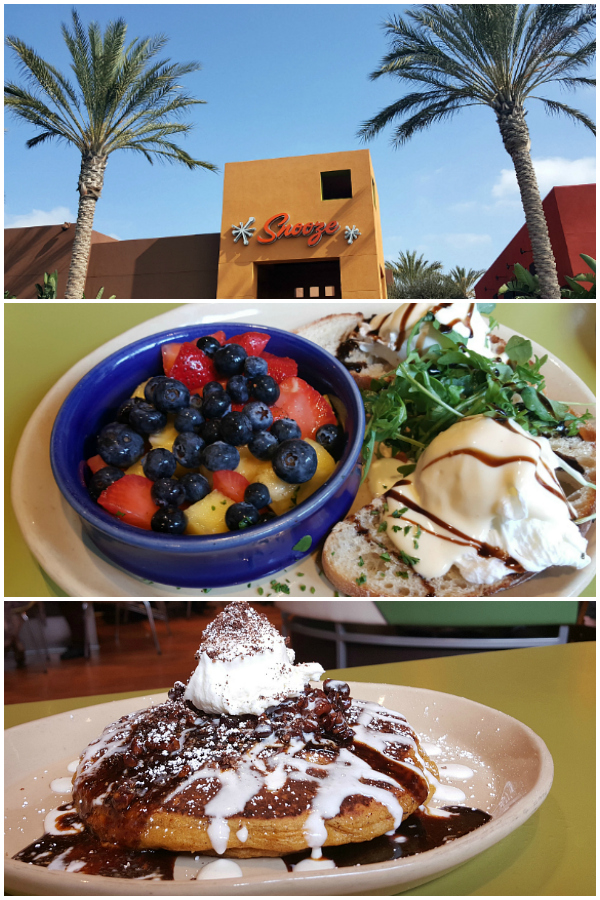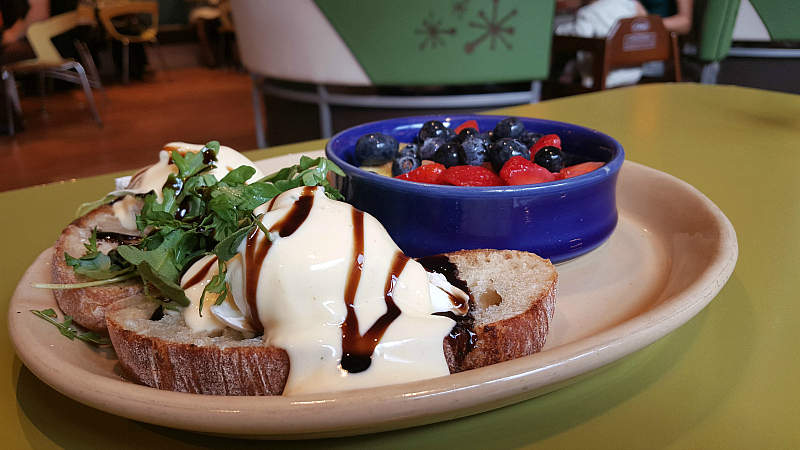 Looking for breakfast, brunch or lunch in OC? Snooze Eatery in Tustin is the place!
Snooze is located in the Marketplace near Best Buy and REI. I had been hearing great things about it, but the line has always been long when I've tried to go.
Finally, I went to Snooze and now understand why it's always crowded! Yes, it's that good.
I planned to meet a friend there at 11am on a weekday, thinking that would be after the breakfast crowd and before the lunch crowd. The wait was still about 20 minutes.
They provide complimentary coffee for those who are waiting, so the time went by quickly.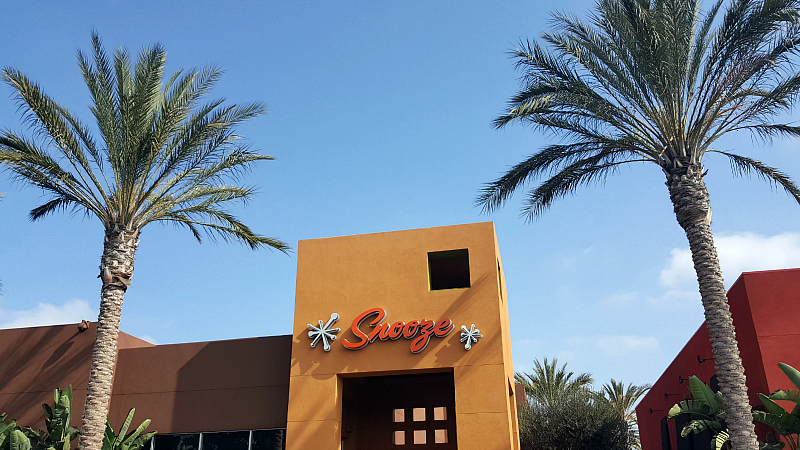 The food at Snooze is excellent. The menu changes throughout the year to make use of the chef's creative talents and seasonal ingredients.
Too many things sounded good, so my friend and I shared two entrees. We had sweet and tasty pumpkin spice pancakes and eggs benedict. The benny was supposed to come with hash browns, but we substituted fresh fruit. The meal was wonderful.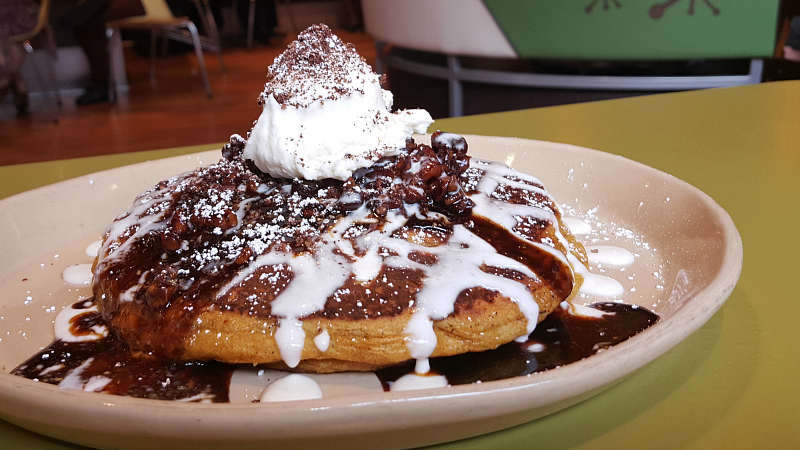 Snooze also believes in doing good things for the community and the planet. Staff regularly learns about new sustainable techniques that are implemented into restaurant policy.
They also partner with local charitable groups to give back to the Orange County Community.
The food and service are great and I appreciate the values and mission of Snooze A.M.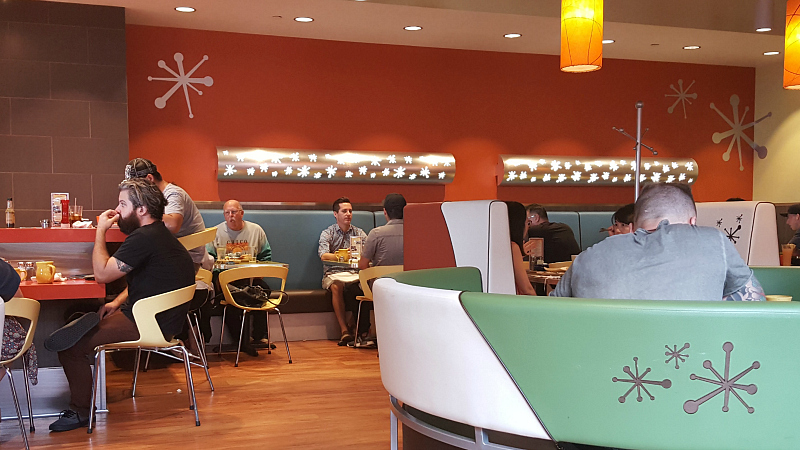 Snooze A.M. Eatery
Tustin Marketplace
3032 El Camino Real
Tustin, CA 92782
Snooze Eatery Tustin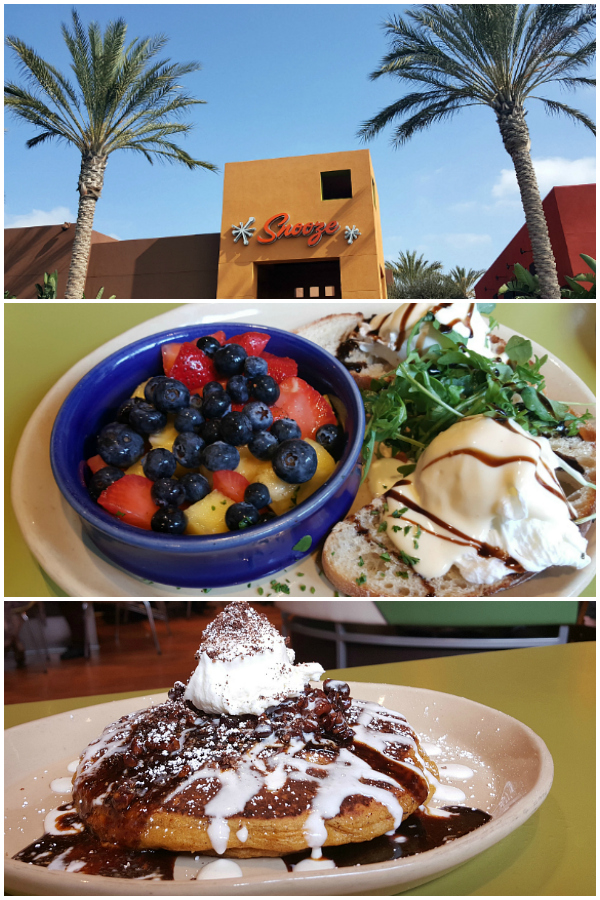 Check out my other restaurant reviews, so you can get more foodie inspiration.