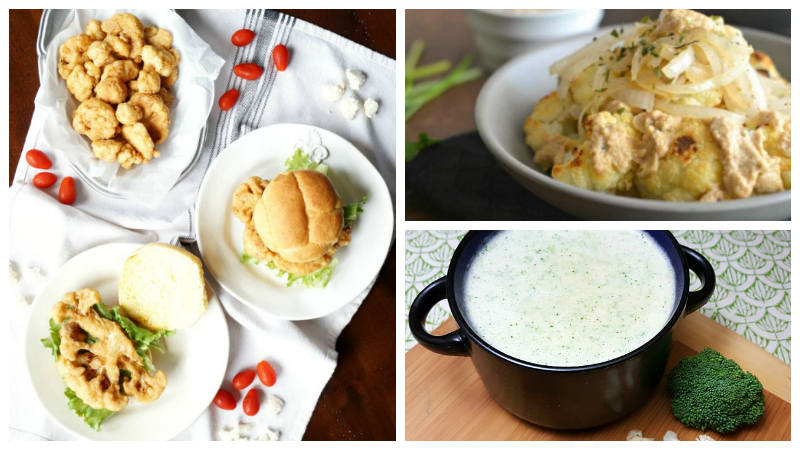 Do you love cauliflower? I do!
This veggie is versatile, nutritious and delicious. Each serving contains fiber, vitamin C, Calcium, Vitamin B-6, Magnesium and more.
Cauliflower can be an excellent choice for vegans and vegetarians and those who follow paleo, keto, gluten-free or low carb diets.
Yes, you can just cut up a raw cauliflower and serve it with ranch dip, but there is a whole lot more than can be done to incorporate this vegetable into your meal. It can be an appetizer, side dish or the main course.
Following is a collection of 15 tasty vegetarian cauliflower recipes from some fabulous food bloggers!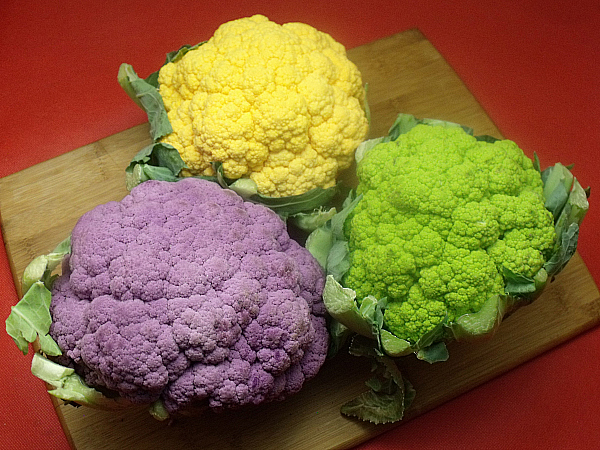 Vegan Cauli-fil-a Sandwiches from Baking Fairy
Cauliflower Po' Boy Sandwiches from Healthy Slow Cooking
Broccoli Cauliflower Cheese Soup from Mama Likes To Cook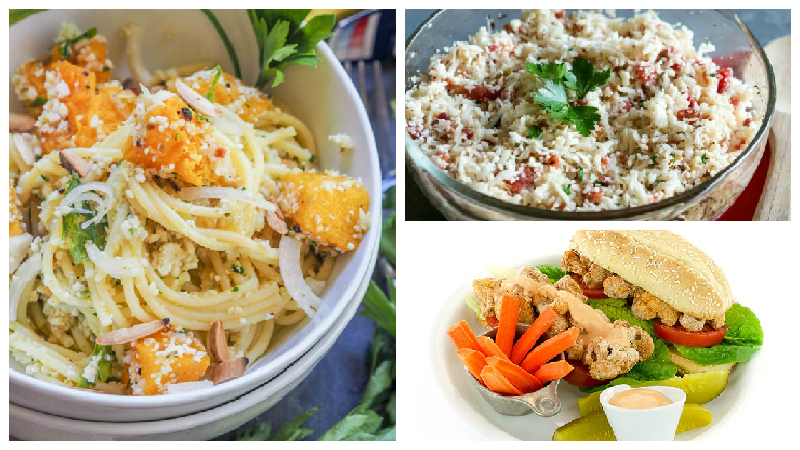 Grilled Cauliflower with Jamaican Jerk Cashew Sauce from Cooking with Books
Cauliflower Pepper Fry from Lathi's Kitchen
Low Carb Cauliflower Pizza Crust from Living Sweet Moments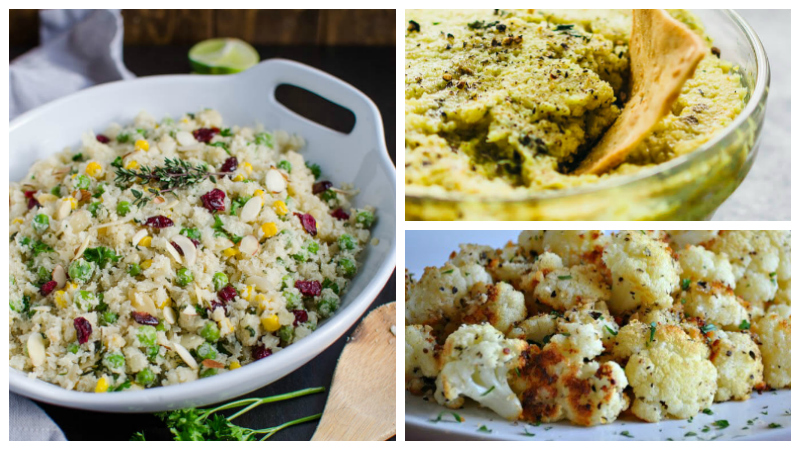 Festive Tri-Color Mashed Cauliflower from Mama Likes To Cook
Caramelized Cauliflower with Tahini from Skinny Fitalicious
Roasted Curry Cauliflower Dip from Savory Tooth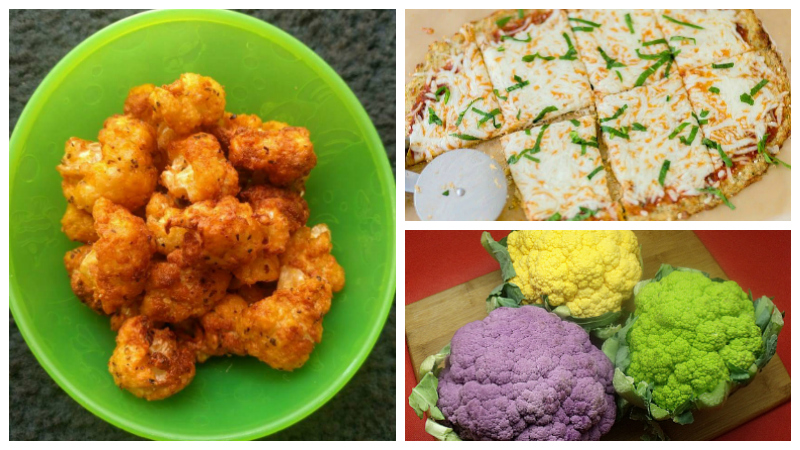 Grilled Cauliflower Steaks with Tahini Sauce from Strength and Sunshine
Cauliflower Pasta with Pumpkin from Avocado Pesto
Garlic Parmesan Roasted Cauliflower from Peace Love and Low Carb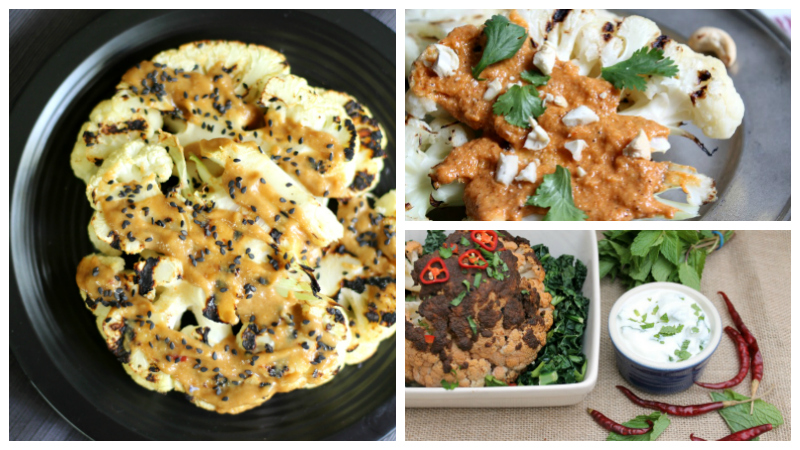 Mexican Cauliflower Rice from Low Carb Yum
Best Fried Cauliflower Rice from Watch What You Eat
Slow Cooker Whole Spiced Cauliflower from Baking Queen