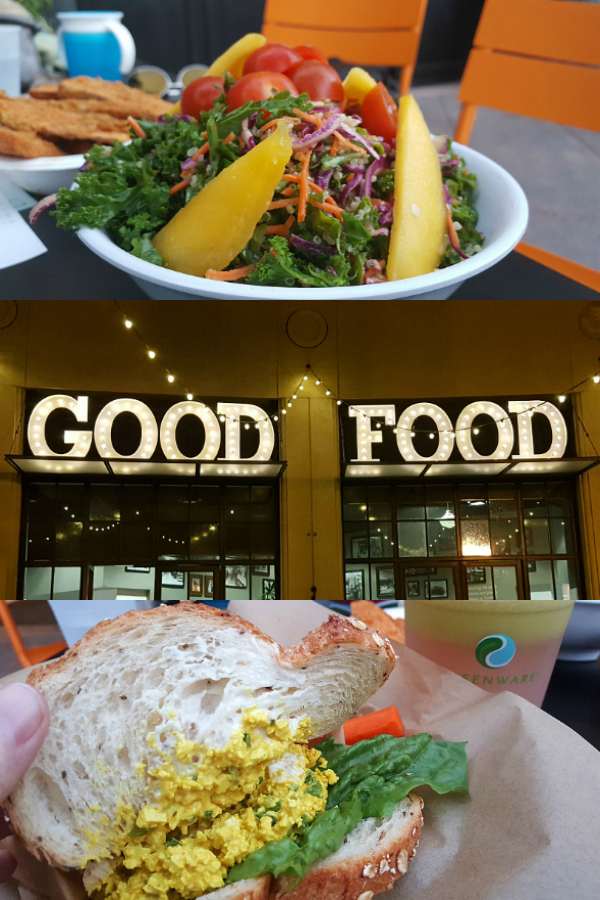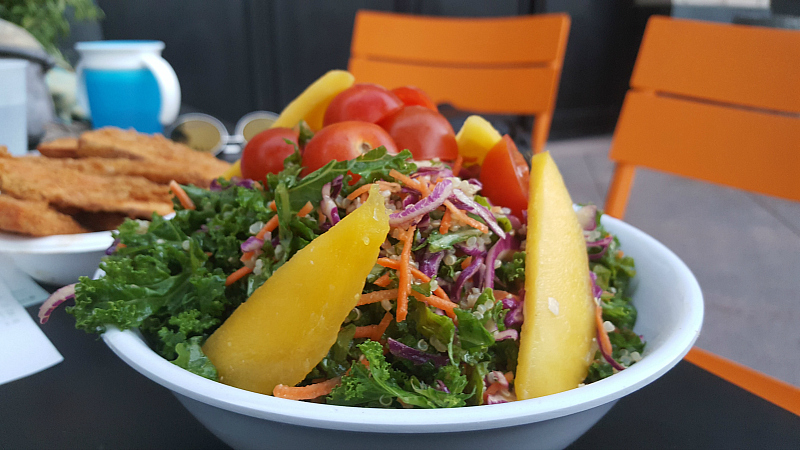 Anaheim Healthy Junk Vegan Restaurant
When you glance at the menu at Healthy Junk vegan restaurant, it looks like a 'regular' fast casual restaurant. There are burgers, tacos, sandwiches along with other typical fare.
With a closer look you'll notice interesting spelling on the menu – stake, chez, chik… Other words have an asterisk next to them – *bacon, *beef etc.
The entire menu at Healthy Junk is plant based. It's a vegan restaurant with familiar menu items that non-vegans will enjoy.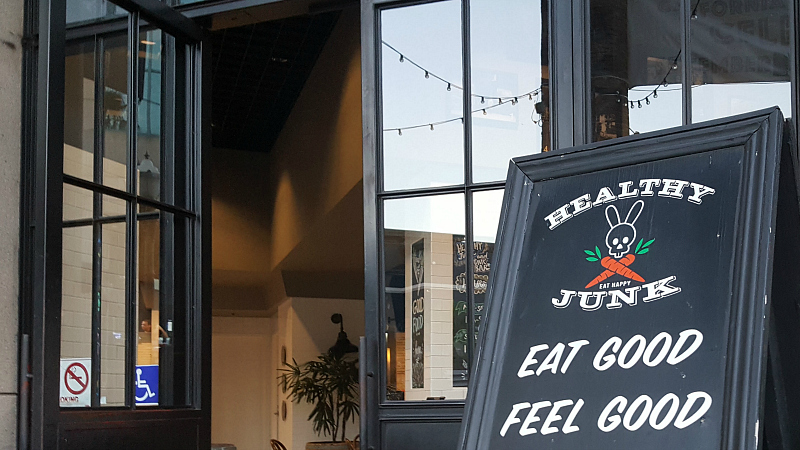 I had a delicious "egg" salad sandwich. The eggs were made from tofu instead of actual eggs. The flavor is close enough to the real thing that you might not realize you are eating a plant based meal.
Others in my family had vegan versions of a BLT and a Philly cheese steak sandwich, a mango quinoa salad, yam fries and juice. This was a feel good meal, just as their sign advertises.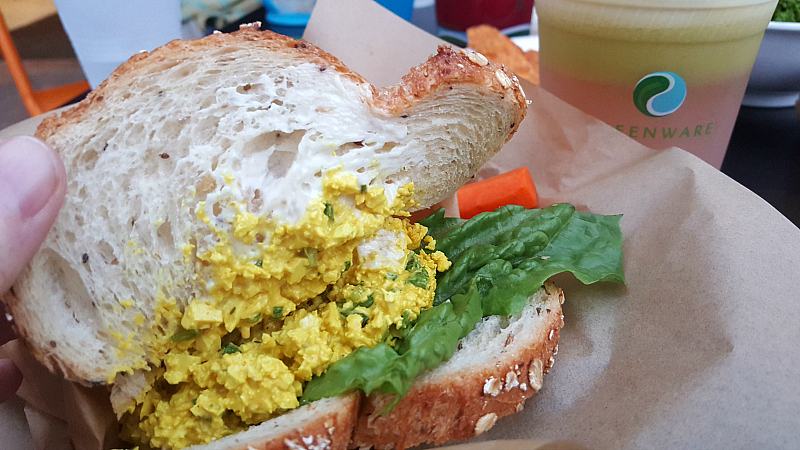 The food was great and I enjoyed sitting outside on the patio to eat my dinner.
The drawback to this restaurant is the slow service. It wasn't crowded, so I'm not sure why but have heard this is typical for the restaurant. Some of us were done eating before others at the table had received their order.
I would recommend it for the tasty vegan food and juices, but not when you are on a time crunch. This is a place to visit, when you want to linger over your meal.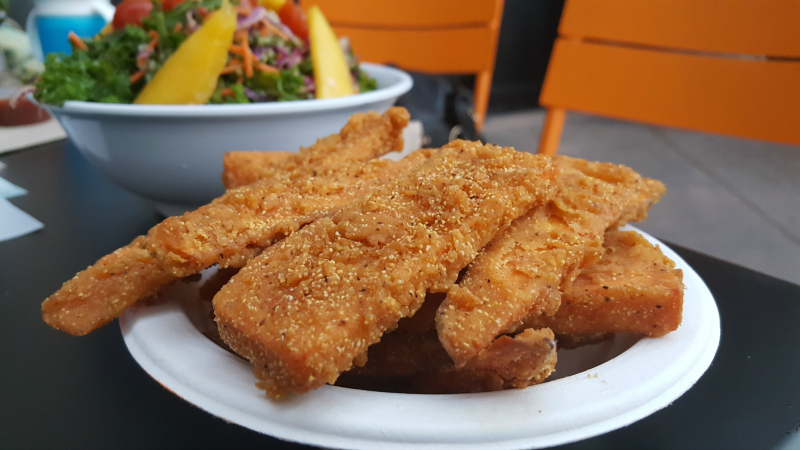 Healthy Junk
201 W Center Street Promenade
Anaheim, CA 92805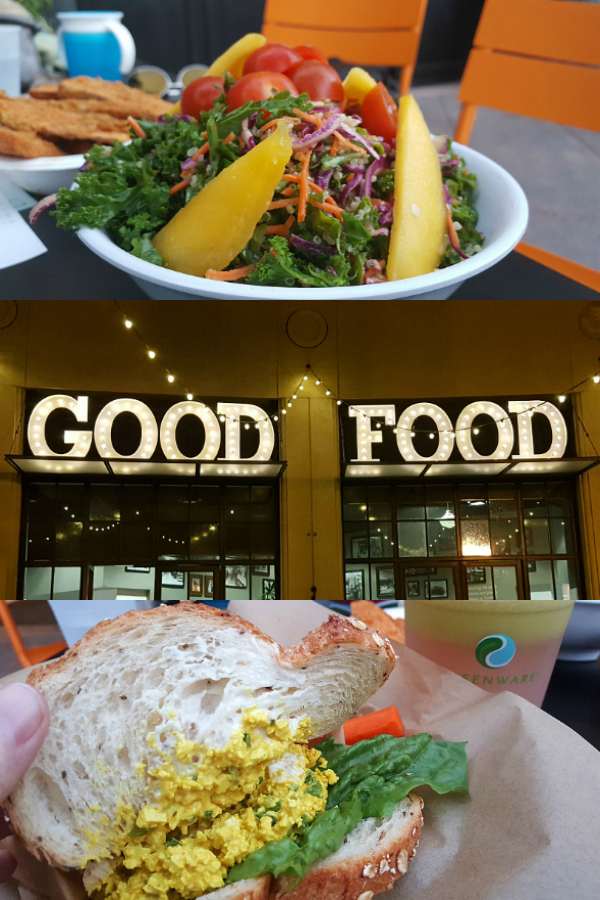 Check out my other restaurant reviews, so you can have more foodie adventures in Orange County and beyond.
Take advantage of these Anaheim hotel deals, so you can save money on your trip to the OC.