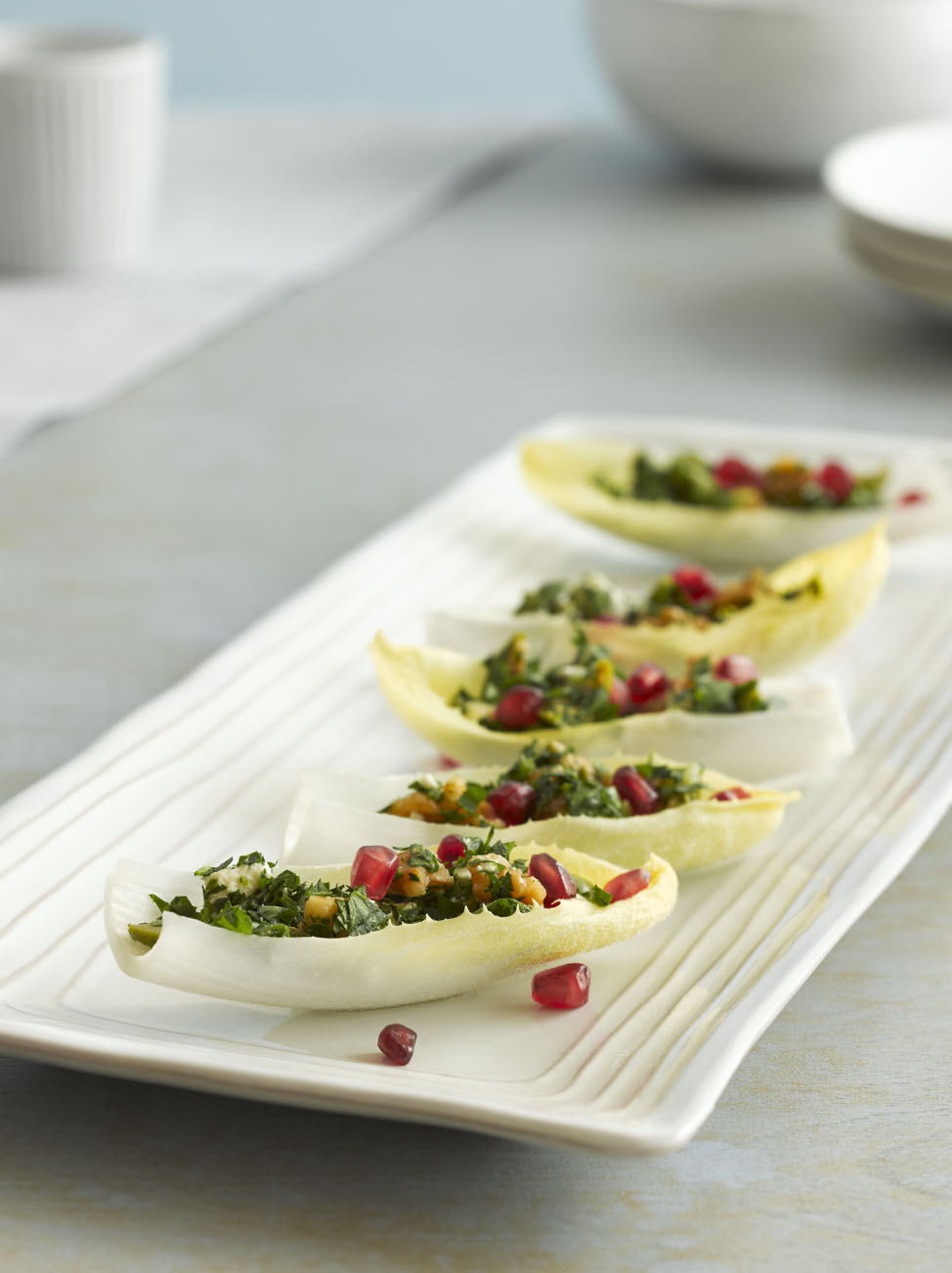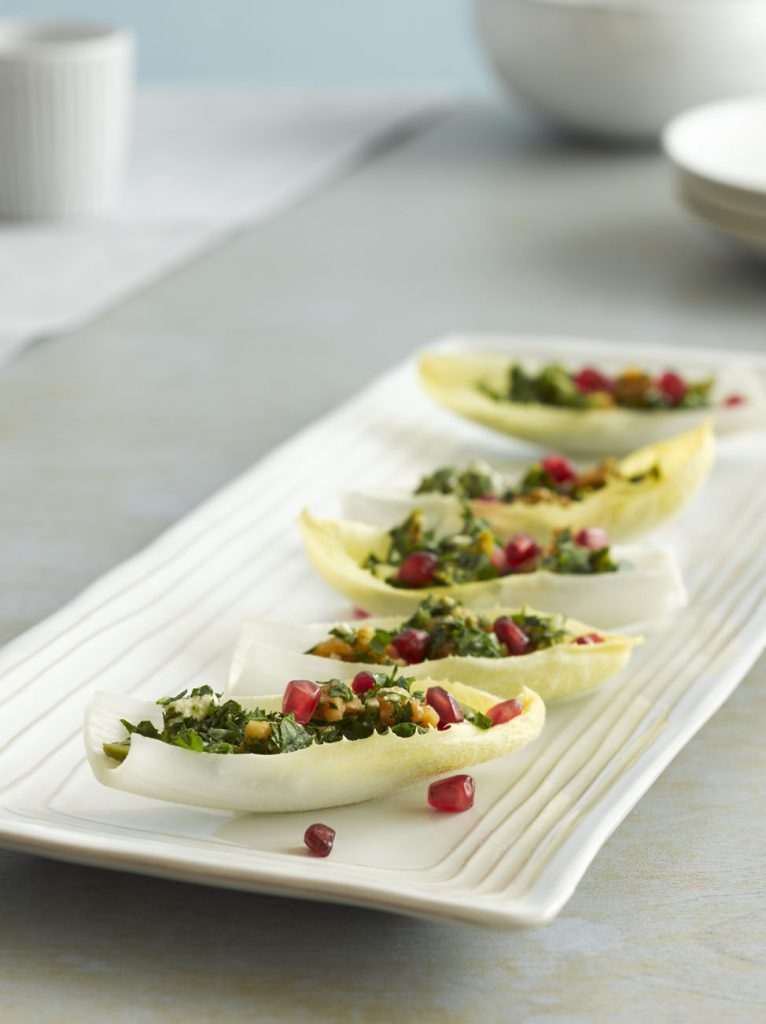 Doesn't this look delicious?
This is one of the nutritious and tasty recipes that I got to sample at the Melissa's book launch. The recipe is featured in Melissa's 50 Best Plants on The Planet Cookbook.
Endive Boats with Green Olive, Parsley, and Walnut Salad
Yields about 24 appetizers
Ingredients:
2 cups coarsely chopped fresh Italian parsley
1 cup coarsely chopped pitted green olives
2 green onions, thinly sliced (including half of dark-green stalks)
¼ cup toasted walnut pieces, coarsely chopped (see Cook's notes)
¼ cup crumbled feta cheese
2 teaspoons fresh lemon juice
1 teaspoon pomegranate molasses or balsamic vinegar
Salt
Freshly ground black pepper
2 tablespoons extra-virgin olive oil
24 endive leaves
Optional Garnish: ¼ cup pomegranate arils (seeds)
Instructions:
1. In a medium bowl, combine the parsley, olives, onions, walnuts, and feta. Toss.
2. In a small bowl or glass measuring cup with a handle, stir together the juice and molasses and season with salt and pepper. Whisk in the oil. Taste and adjust the seasoning. Pour the dressing over the onion-parsley mixture; toss.
3. Arrange the endive leaves on a large platter, preferably round, placing them like the spokes of a wheel, with the pointed ends facing the edge of the plate. Fill the leaves half full with the parsley mixture. If desired, scatter the pomegranate arils on top and serve.
Notes:
To toast walnut pieces, place them in a single layer on a rimmed baking sheet. Bake in a 350-degree oven for 3 to 4 minutes, or until lightly browned. Watch carefully because nuts burn easily. Let them cool before coarsely chopping and using in the salad.