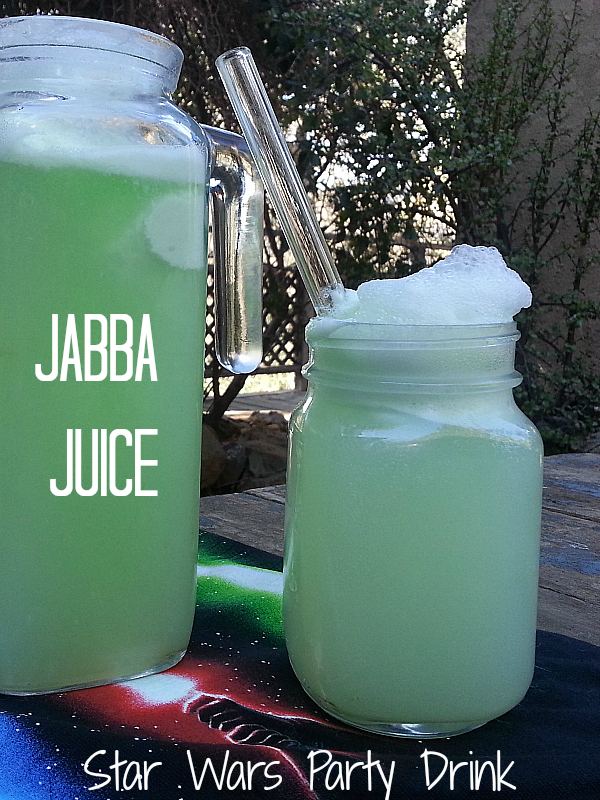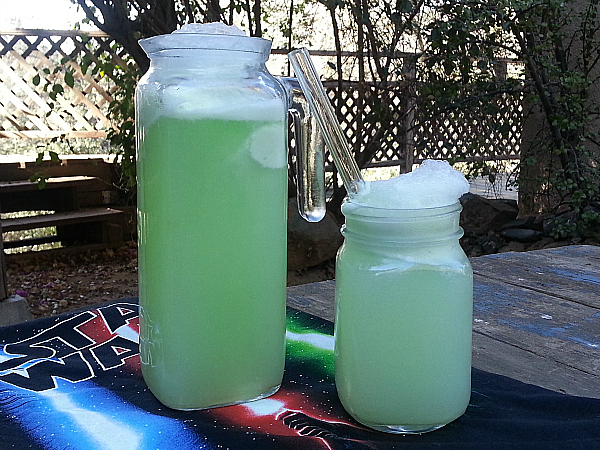 I love that the Star Wars franchise is still going strong.
This gives me a lot of reasons to celebrate with a Jabba Juice Star Wars party drink!
A long time ago in a galaxy far, far away … I had a Star Wars birthday.
That was in 1977 when Star Wars first hit movie theaters.
It was unlike anything I had ever seen and I loved it!
With the release of Star Wars: Episode VII The Force Awakens, I'm sure there will be lots of kids requesting their own Star Wars birthday party.
It's always fun to coordinate the food and beverages with the party theme.
This green Jabba the Hutt Juice will be the perfect addition to a party or any other time your family wants a fun drink.
Jabba Juice Recipe
One 16 oz. serving
Ingredients:
3/4 cup Green Sports Drink
3/4 cup Lemon Lime Soda
1 large scoop Lime Sherbet
Instructions:
Put sherbet in a 16 ounce glass. Add sports drink and soda. Serve immediately.
*There are a variety of brands and flavors of green sports drinks available. My favorite for this recipe is lime cucumber Gatorade, but green apple, melon, tropical or others are good, too.