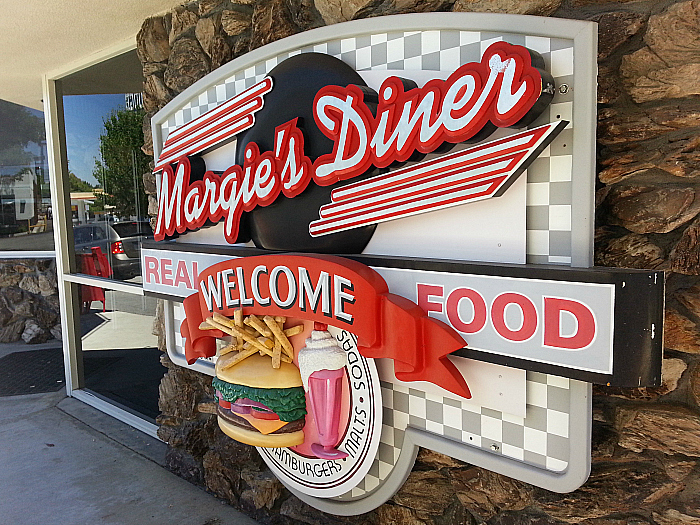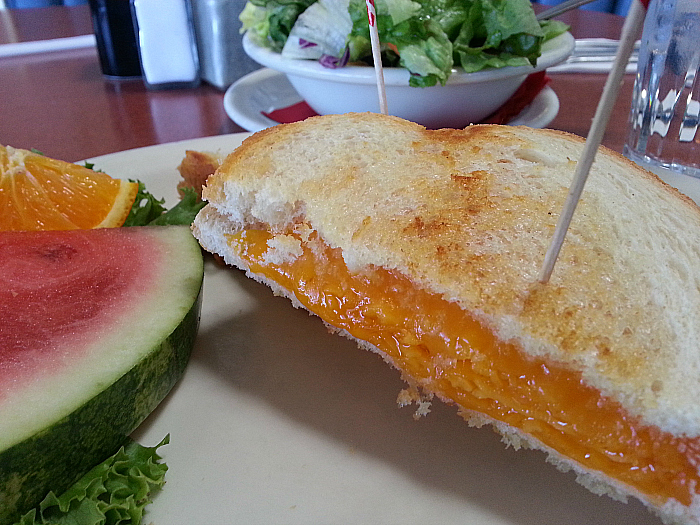 When looking for a pit stop during a long day of driving, Margies Diner in Paso Robles was perfect.
The drive from Carmel by The Sea to Orange County can easily be done in a day.
I can drive pretty much straight through, but I like the drive a whole lot better when I stop along the way and enjoy a leisurely meal.
After seeing a Margie's Diner billboard on the highway, I decided to make my meal stop in Paso Robles. It was a great choice!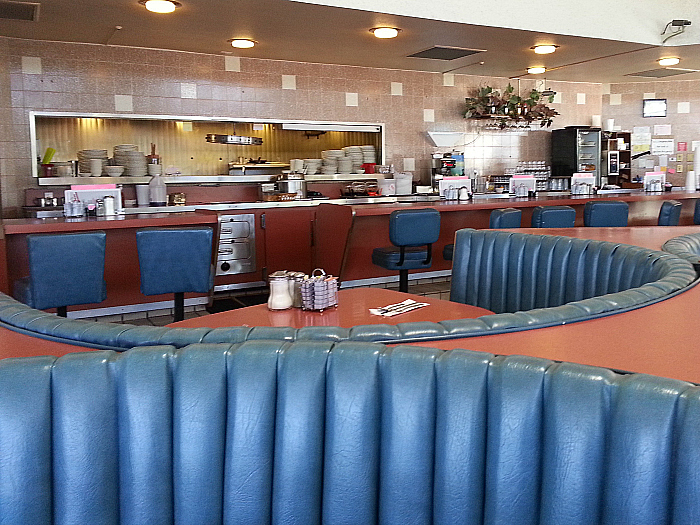 The diner is cute with a retro style decor. There are booths, tables and seats at the counter.
I was there mid-afternoon and had my choice of seats. I'd imagine that they are more crowded at actual mealtimes.
Service was friendly and quick.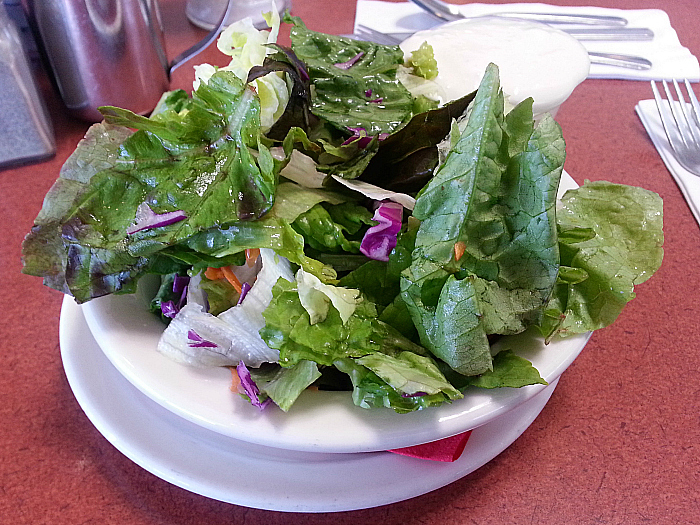 At Margie's they serve up comfort food in large portions, very large portions.
My side salad was spilling out of it's bowl and my grilled cheese sandwich was made with a whole lot of cheese.
I glanced around at other people's meals and saw that theirs were big, as well. I was hoping to have room for one of their old fashioned milkshakes, but was too full.
Next time, I may need to split a meal and a shake!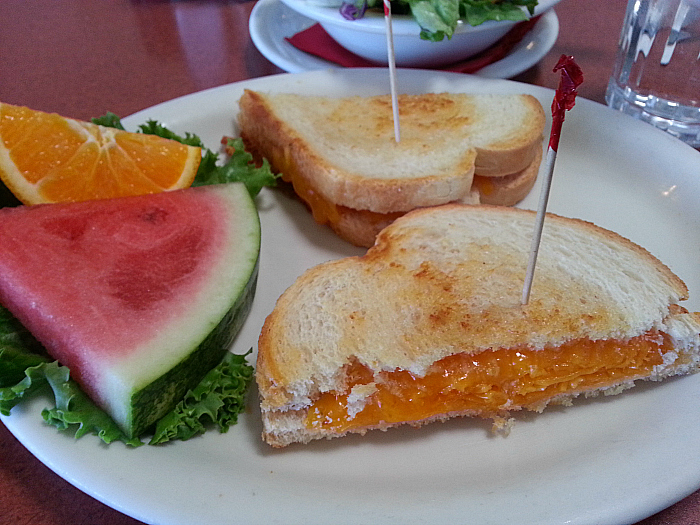 Margie's Diner
1135 24th Street
Paso Robles, California 93446