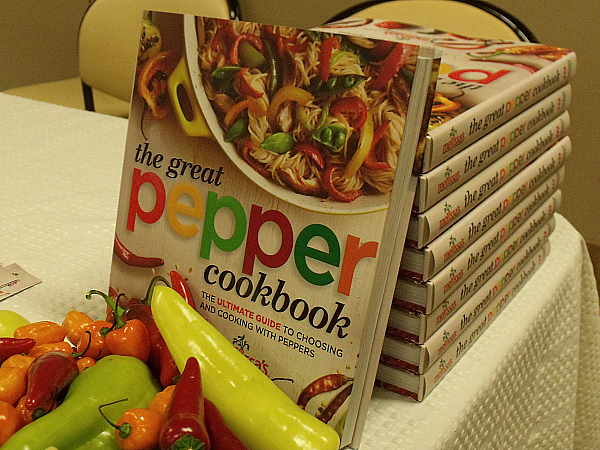 The Great Chile Pepper Cookbook has arrived and it is fabulous!
Last week I attended the cookbook launch at Melissa's Produce headquarters. You can get recipes for the following dishes in the cookbook. And, yes, the food was delicious!
All of these dishes are vegetarian and there are others in the cookbook that contain meat. I love the flavor of chiles, but am wimpy when it comes to hot stuff. I personally enjoyed all but one of these that I skipped after being warned about the heat level. When you're preparing recipes for yourself, it's simple to adjust the heat level by using a different type of pepper or changing the quantity.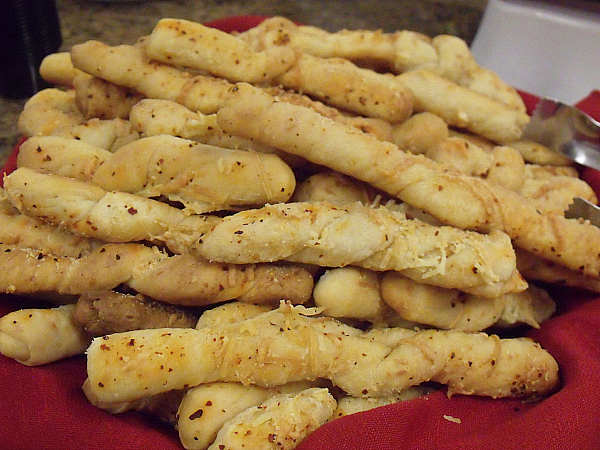 Cheddar Chile Lime Breadsticks
The breadsticks would be great served alongside chili, soup or a salad.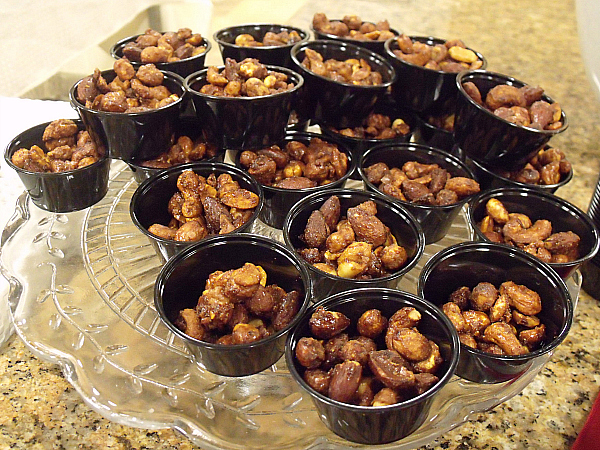 Sweet, Smoky Spicy Party Nuts
The nuts are a party whether you are eating them alone or with a crowd. They make snacking fun and it's hard to stop eating them once you start.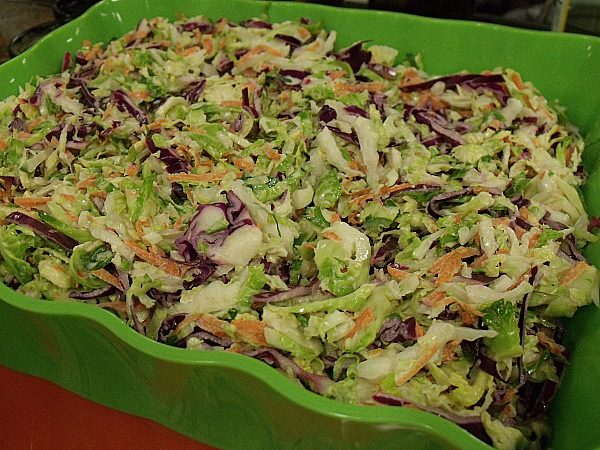 Cole Slaw with Chile-Lime Dressing
The cole slaw is beautiful and flavorful. This was one of my favorite dishes that I'll be making at home soon.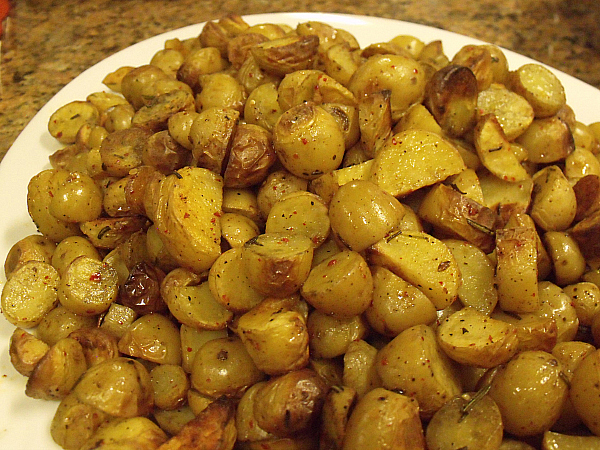 Chile Roasted Dutch Yellow Potatoes
These creamy and flavorful potatoes are good every way I've tried them. The peppers add a nice touch of flavor.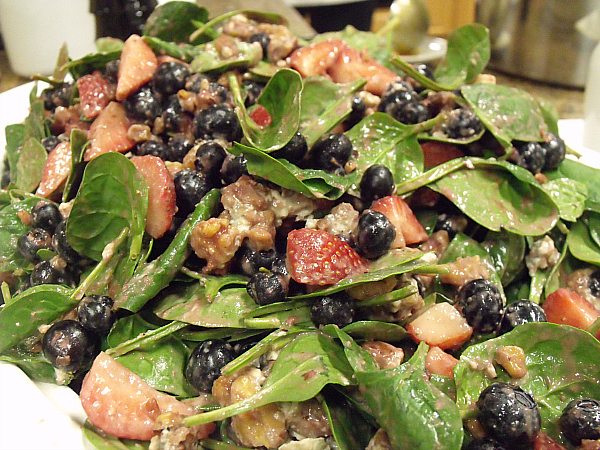 Tropical Spinach Salad
The salad looked fabulous, but the dressing was made with Trinidad Scorpions so I knew it wasn't safe for me. I plan to try making it with a milder chile instead.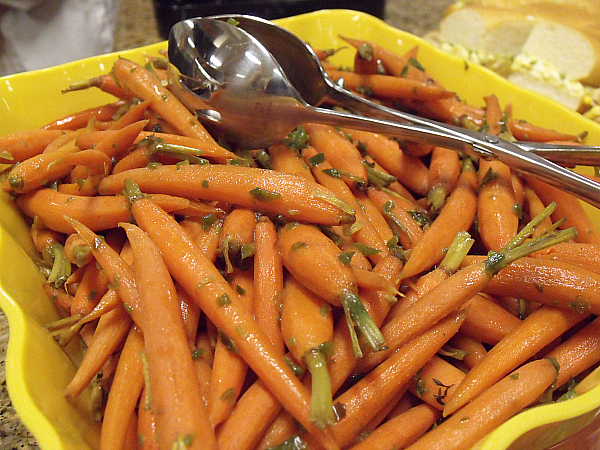 Glazed Chile-Spiced Baby Carrots
The heat level of this delicious side dish can easily be adjusted from mild to extra hot depending upon who you will be serving it to.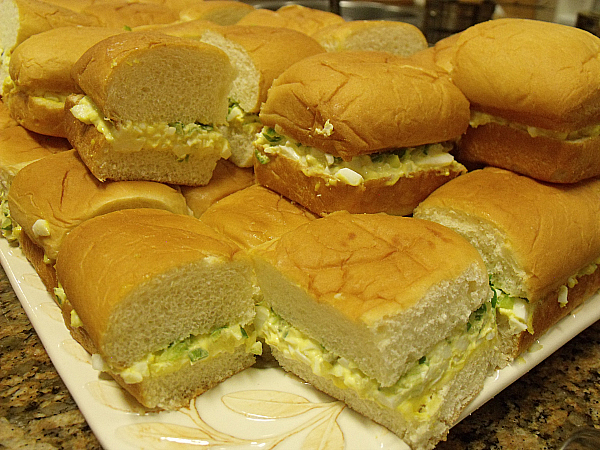 Egg Salad Sandwiches with Pepper Relish
The pepper relish turns a simple and ordinary sandwich into something fun.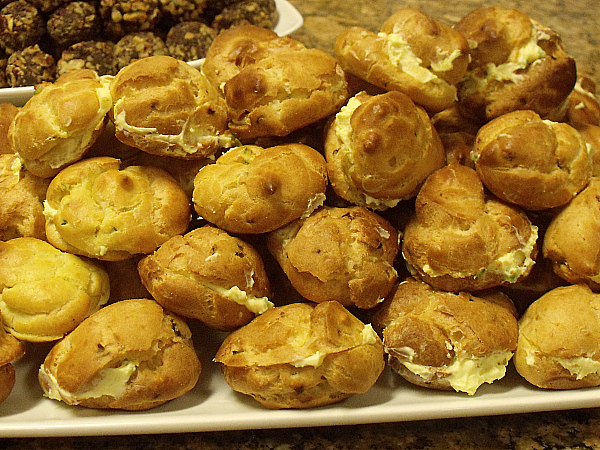 Chile-Lime Cream Puffs
These cream puffs were a surprise favorite for me. I almost didn't try them since I was full at that point, but am glad I did. The chile was a wonderful addition to this sweet treat.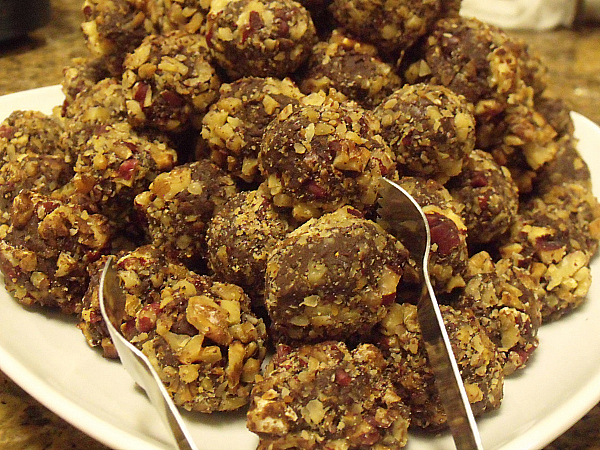 Chile-Chocolate Mole Truffles
The truffles taste amazing and are surprisingly easy to make.
** The Great Pepper Cookbook can be purchased online directly from Melissa's.**