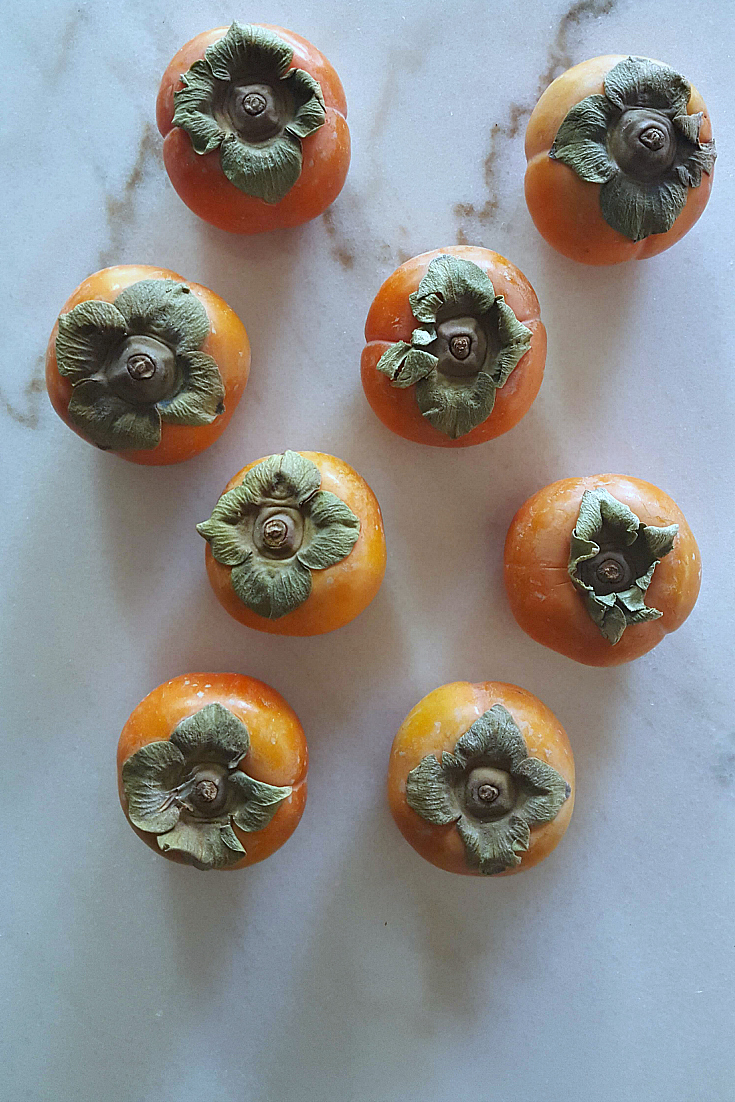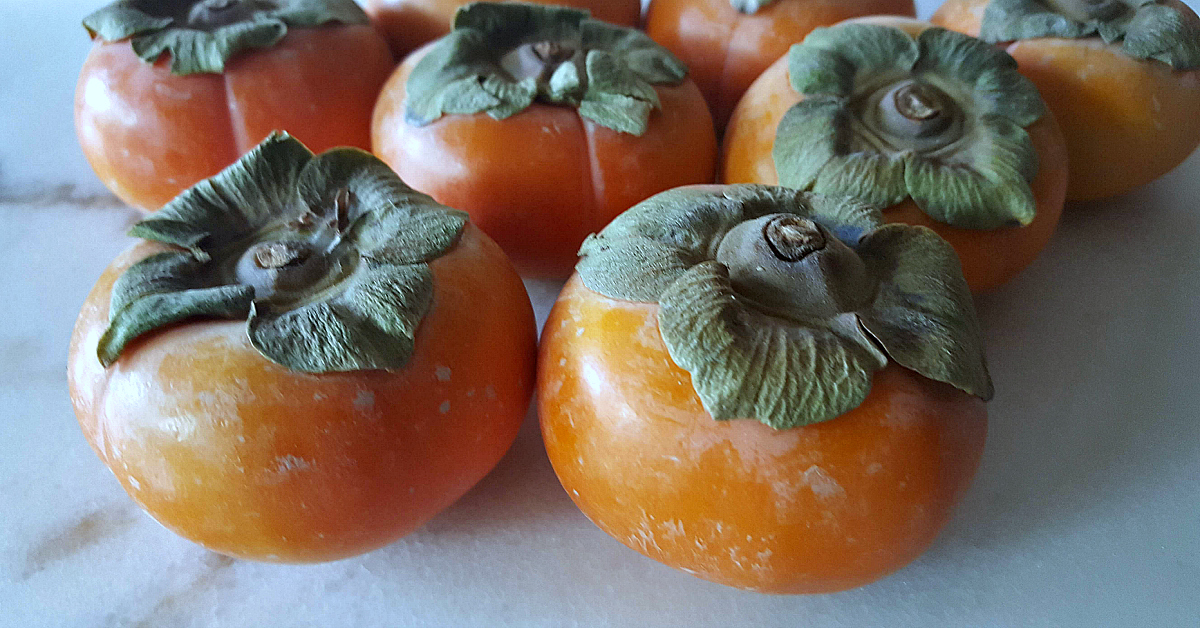 Tis the season for persimmons! I was excited to find them at the grocery store, so now it's time to get out the persimmon recipes.
Of course, you'll want to eat some of them fresh, too.
Persimmons are a versatile fruit, so you can use them in desserts or have them for breakfast, lunch or dinner.
The flavor is distinct, but not overpowering.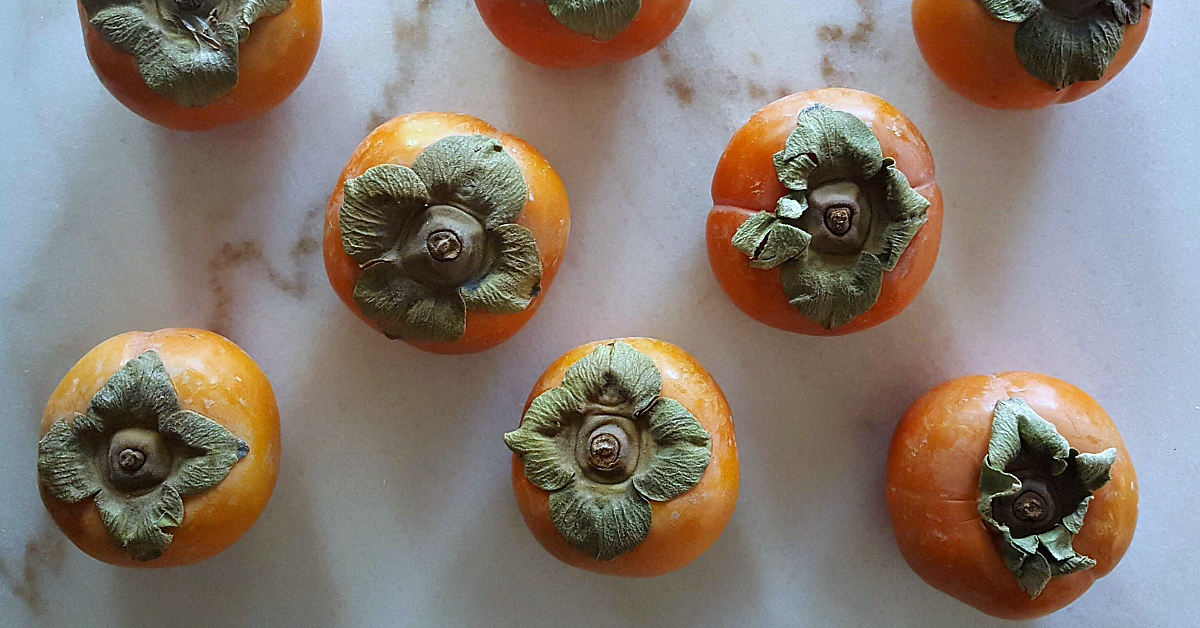 There are two main varieties of persimmons sold in the US, and they are very different.
The ones in my photo above are Fuyu Persimmons.
They have a flat bottom, and are ripe when they are still firm.
Hachiya Persimmons are the other variety and have a different look and taste.
The heart shaped fruit needs to be very soft before eating.
An underripe Hachiya is very astringent and not at all edible.
If you've ever tried one of these before it was ripe, you will remember that unpleasant experience.
Check out these delicious recipes and enjoy Persimmon season before it's over!
Persimmon Recipes from Food Blogs
Smoothie and Salads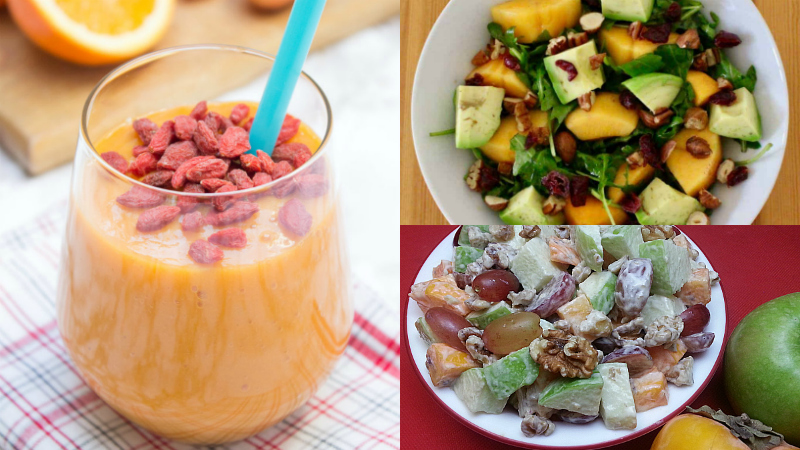 Orange Carrot Persimmon Smoothie from Natalie's Happy Health
Persimmon Avocado Rocket Salad from Rhian's Recipes
Apple Persimmon Waldorf Salad from Mama Likes To Cook
Salad, Cranberry Sauce and Sorbet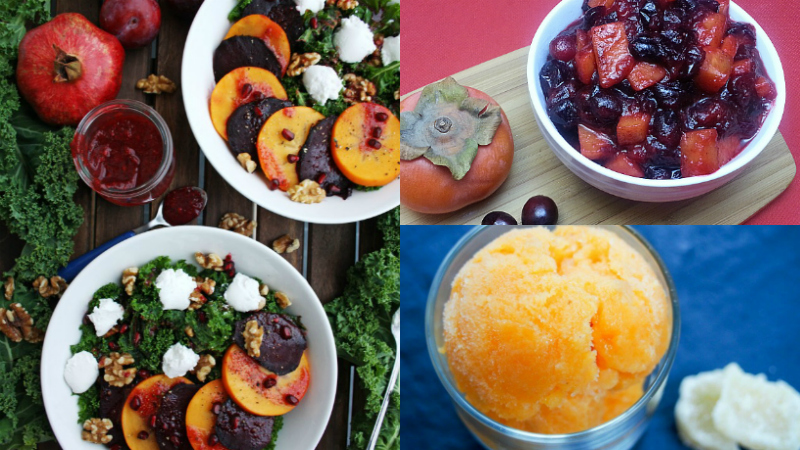 Beetroot Salad with Persimmon, Kale and Goat Cheese from Happy Kitchen Rocks
Persimmon Cranberry Sauce from Mama Likes To Cook
Persimmon Ginger Sorbet from Caroline's Kitchen
Salads and Applesauce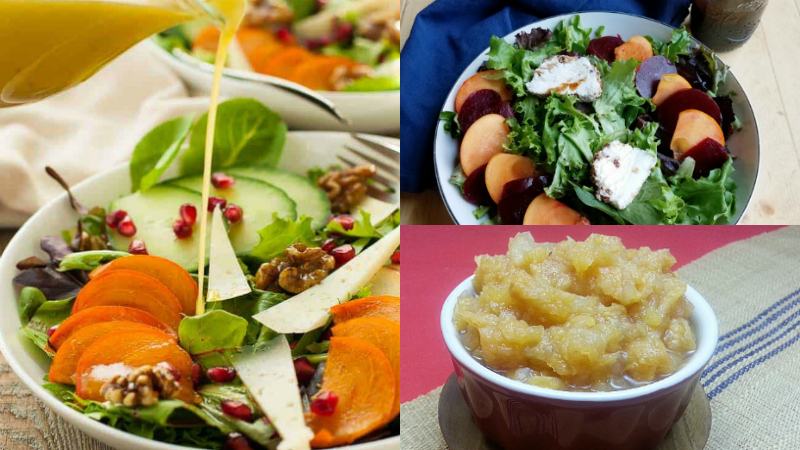 Persimmon Pomegranate Salad from Flavour and Savour
Persimmon and Beet Salad from Cooking with Carlee
Slow Cooker Persimmon Applesauce from Mama Likes To Cook
Whether you are new to eating persimmons or have been a fan for a long time, this fruit is a treat.
Hope you enjoy eating them fresh and in these food blogger recipes.
Also, check out my other recipe round ups for kitchen inspiration!