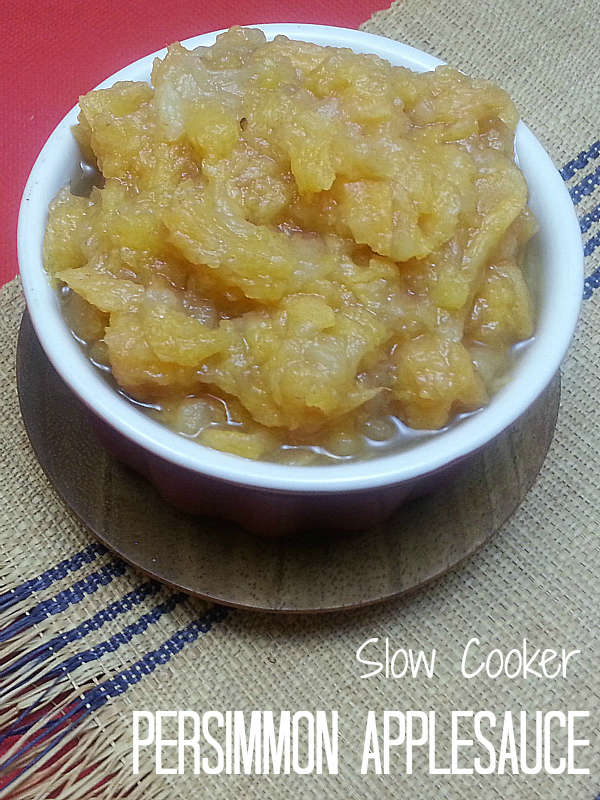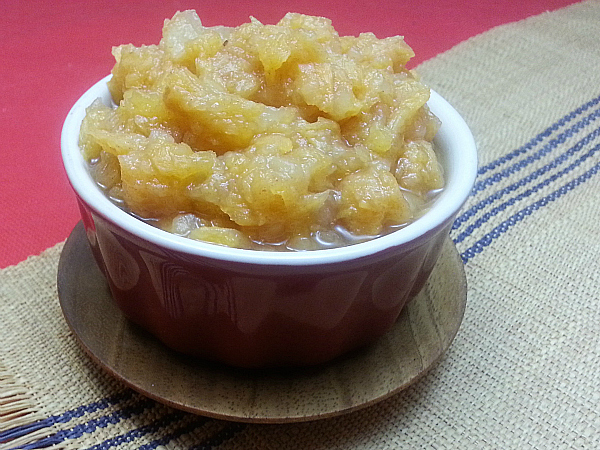 When the weather cools down, it's the perfect time to enjoy persimmon applesauce made in a slow cooker.
My whole family gets excited, when we see those first persimmons each season.
Persimmons are a fruit that I didn't discover until I was an adult.
I'm happy to see that they are becoming more popular, so they are easier to find in the Fall.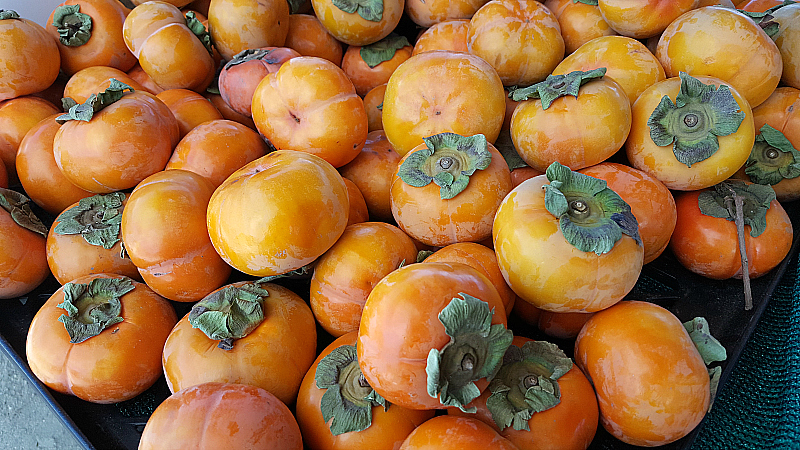 This applesauce is made with Fuyu Persimmons, which are my favorites.
They are flat on the bottom and are ripe when they are still firm.
Another type of persimmon is the Hachiya, which is heart shaped. If you've ever bit into one of these astringent persimmons before it is soft and ripe, you wouldn't forget it.
I generally stick with Fuyu for eating fresh and using in recipes.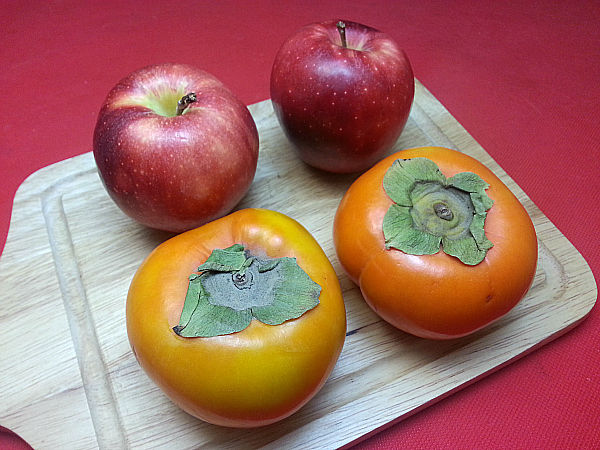 Slow Cooker Persimmon Applesauce Recipe
Ingredients:
3 Fuyu Persimmons, peeled & cubed
3 Medium Apples, peeled, cored and cubed
1/2 cup Water
1 T Agave

1 t Vanilla Extract
Instructions:
Add all ingredients to slow cooker.
Cook on high until tender – approximately 2 hours.
Mash by hand with a potato masher or with an immersion blender.
Can be eaten warm or chilled.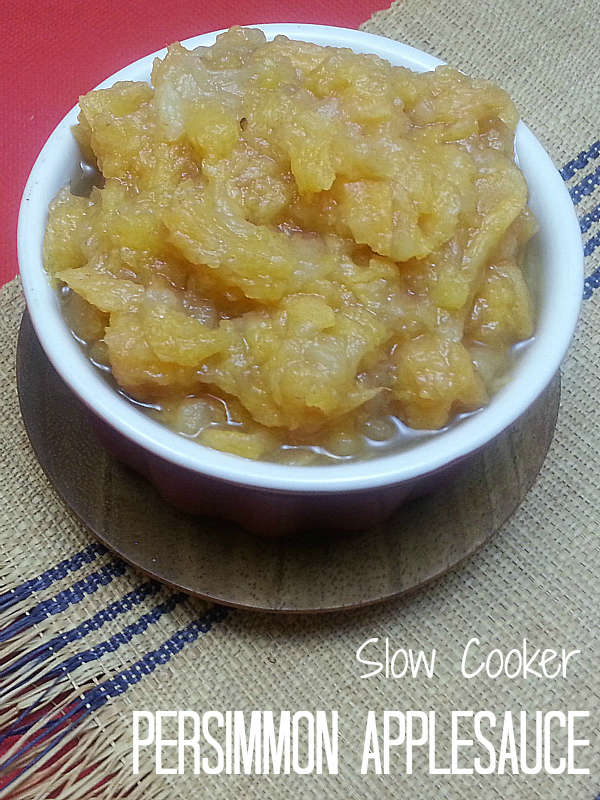 Check out my other vegetarian recipes, so you can get more kitchen inspiration.
Then take a look at my
recipe round ups
, so you can have even more delicious fun in the kitchen!