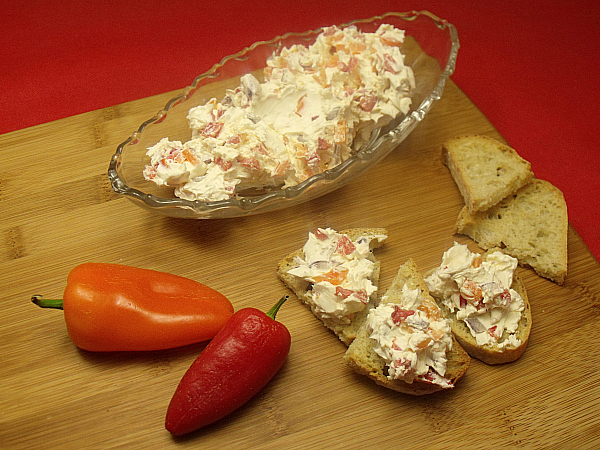 This is a quick and easy appetizer that is great for parties or anytime you'd like a fun snack that feels special. The bits of red and orange sweet peppers look like confetti!
Sweet Pepper Cream Cheese Dip
Ingredients:
8 ounces Cream Cheese
1/3 cup Sweet Peppers, chopped (I used Melissa's Veggie Sweet Mini Peppers)
1 T Red Onion, chopped
1/8 t Truffle Salt
1/8 t Granulated Garlic
Instructions:
Mix all ingredients together by hand.
Serve with toast, bread or crackers.